This one is for Hadoken Kitty. Definitely different from the first one. I think it looks a little kid drew it. xD
---
Thanks, Indigo. I think I should have blended the scales in more.
---
It looks good Feng =D

I find that portraying the scales accurately for different scale and color types the hardest. I still havent figured a good way to portray dragonscales xP
---
Want Custom Betta Art Prints? -->
http://syrazel.deviantart.com/
Member
Join Date: Sep 2012
Location: Lincolnshire UK
Posts: 2,022
the scales look really good to me, the whole fish looks beautiful, i also like how you've done the background:D
---

If I have drawn a picture for you, full size versions are available on my DA page
http://candyfloss-unicorn.deviantart.com/gallery/48603004
Thank you, Syr!

Hadn't tried the dragonscales yet, but I can't imagine it'll be easy.
---
it's absolutely beautiful, Fenghuang! You have real talent there, and make my art look like crud! XD
---
IBC Member
This one is a "Get Well Soon" sort of piece for Seiya and goes out to his uber cool and talented owner, Syriiven. Thank you for being so inspiration and encouraging. I really admire your work and look up to you. (Maybe someday, I may even get on your level... Hehe.)
Seiya has no colours because when I tried to draw his scales, they turned out laughable.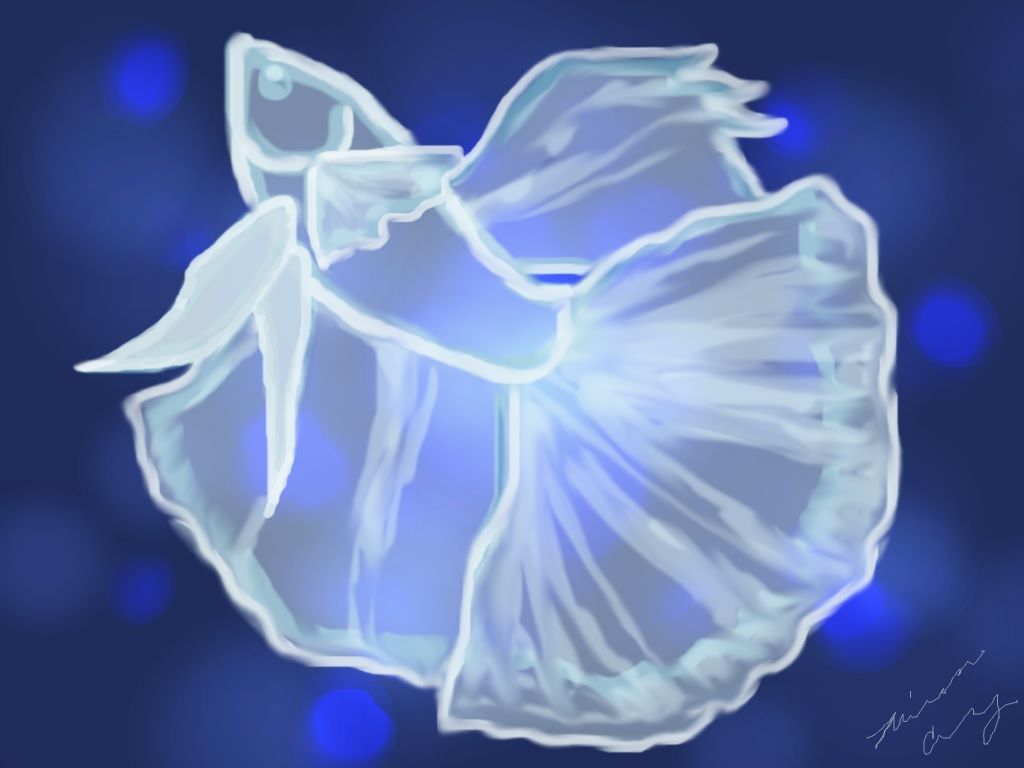 ---