Thank you very much. :)
---
Can't wait to see the rest of the finished drawings :)
---
Allison
I'm neglecting my homework. xD
Sorry, I'm poor and in college, so I only have crummy paper at the mo. ):
Haleigh: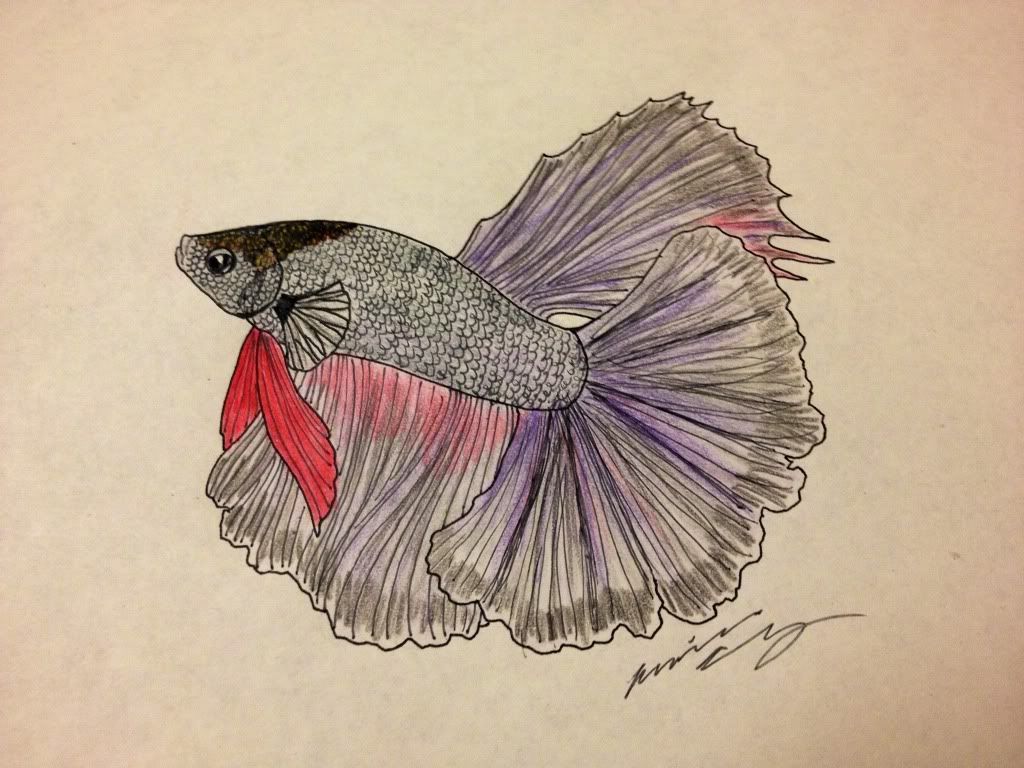 ---
Member
Join Date: Apr 2013
Posts: 251
Ahhhh! Feng, Tully's picture is gorgeous!! I love it. Thank you so much!
---
Pontus Rex "Ponty"-HM Male (SIP) General Agrippa- DT Male (SIP) Emperor Catullus "Tully"- Dragon Scale, Feather Tail, HM Male (SIP) HRH Prince Helios Remus "Remmy" of Whales- Dragon Scale, CT Male (SIP) General Camillus "Cammy"- HM Male
it is amazing, I am in awe!
---
10gal- Peeta VT
10gal- Chester
Fall break is coming up, so I'll be doing the remaining drawings. (Finally, right? xD)
Also, for anyone who want baby snails, we're selling them $1 for five and I'll throw in an art commission with each purchase!
Link:
http://www.bettafish.com/showthread....70#post3152370
---
can i change my picture from glory to malibu? if so here is a pic:
---
malibu:
Oh my goodness! So sorry I didn't reply sooner, I was off for a long time. It looks amazing! Thanks so much!
---
~ Fireheart ~ Spikefin ~ Male Bettas ~ Dalihla ~ Lizzy ~ Female Guppies ~ Sir ~ Boss ~ G6 ~ Prayer ~ Male Guppies ~ Squirt ~ Male Dwarf Gourami ~ Reginaldo ~ Regilina ~ Strange ~ Stranger ~ George ~ Mystery Snails ~ Zeus ~ Poseidon ~ Hades ~ Hermes ~ Apollo ~ Serpae Tetras ~ Bristol ~ London ~ Beverly ~ Female Platies