Can I draw your fishy?
---
I'm trying to practice my digital painting and thought I'd use betta fish as practice! If you have any photos of your fish that you'd like to see drawn, or wouldn't mind if I used it for practice, let me know!
The large image is what I did; the reference is the small image in the corner. It's from
here
.
You can draw any fish in my album on my profile if you want! :)
---
The Messiah approves of this forum.
I'd love to see a picture of my HMPK Hiei!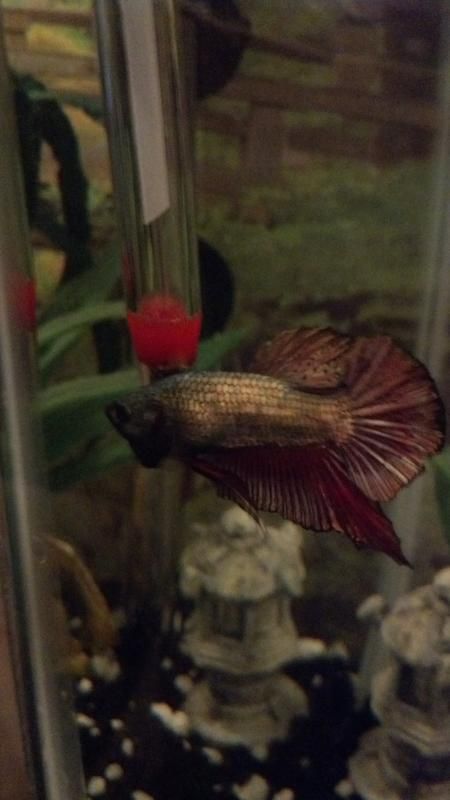 If you want more models later, let me know! I have 11 gorgeous fishiessssss~
---
Back after a hiatus.
Pongo - HMPK Koi Male
Onyx - DSH Cat
I would love it if you could do Sushi! (I've got a few pics of him in my album) thanks!:)
Member
Join Date: Jun 2013
Posts: 382
Could you do milo?
---
Bettas-
Milo : Crowntail, SIP;-;, Vivian : Crowntail SIP, Kawaii SIP, Kano : HMPK, Igneel : Halfmoon, Atlas : Feathertail EE, SIP, Magnus : DTHM, Avian : HMPK, Juno SIP-Delta,
Alias-HMDT ,Blu-Delta, Tanso : Wild Smaragdina,Neslet-HMRT, and Hetalia.
Goldfish-
Calico-Shubunkin and Comet-Comet *DECEASED*