My Betta drawing... what do you think?
---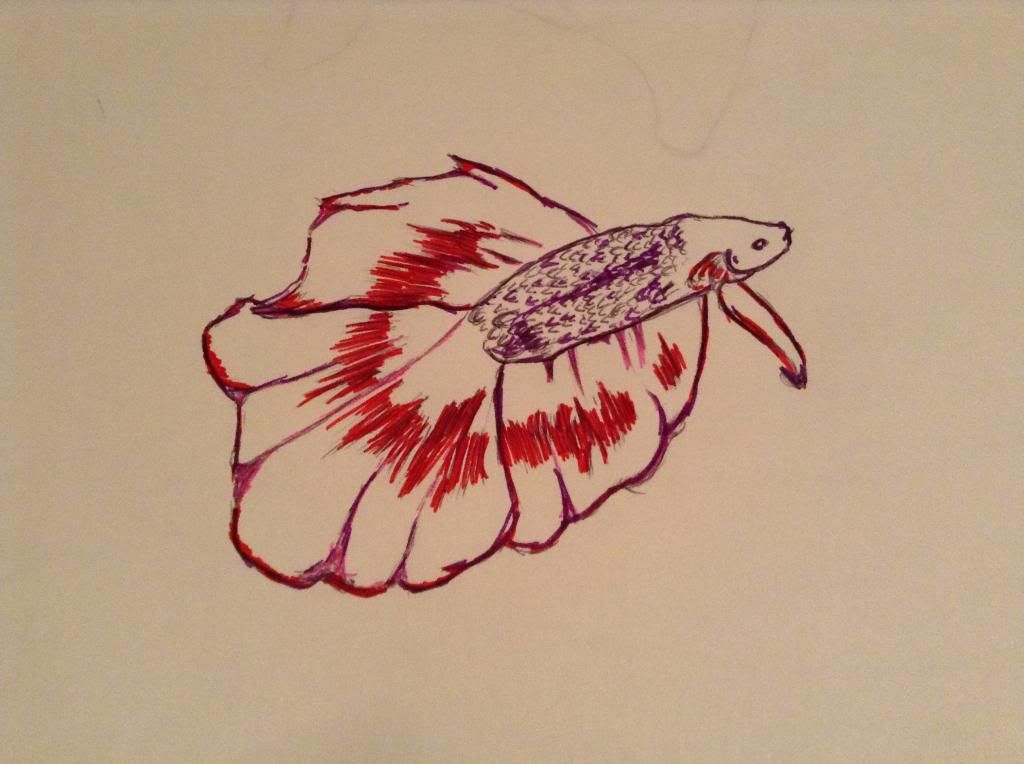 I love the colours you used. They make a pretty betta.
---
My betta has pink and red so I wanted to use those colors. But, I decided to try adding a little purple.
Drew another betta. Inspired by a plakat a friend owns.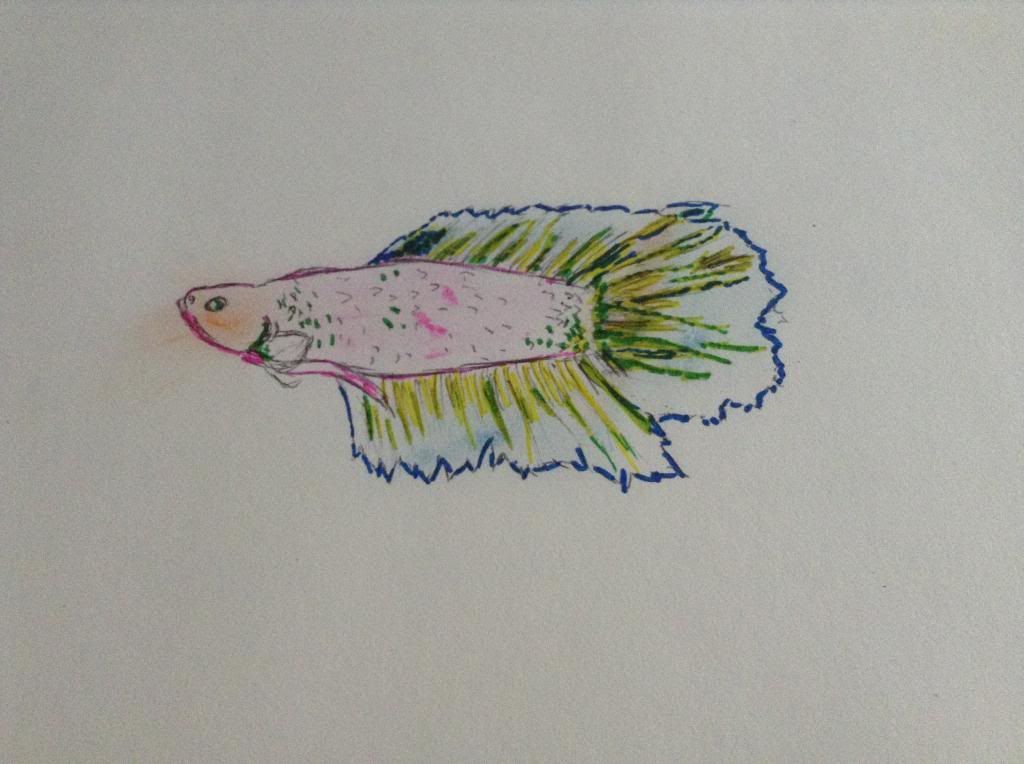 You're really good at drawing bettas, I have trouble drawing the fins but you've nailed it!
I wish I had a betta with colours like that!
The betta was supposed to have lighter fins. But I only have crayola markers to work with :P
I really like your style, especially the fins (pretty!), scales (i can't draw them in any way), and the usage of markers with the bright colors and all!
Thank you so much... I can draw a couple of your bettas if you guys would like ... how about 2? just to start off