OOO how about my Gary? He's a young CT
His body is a dark almost black color but in the light you can see he has blu-ish scales towards his dorsal.. and the fins are blu-ish purple and red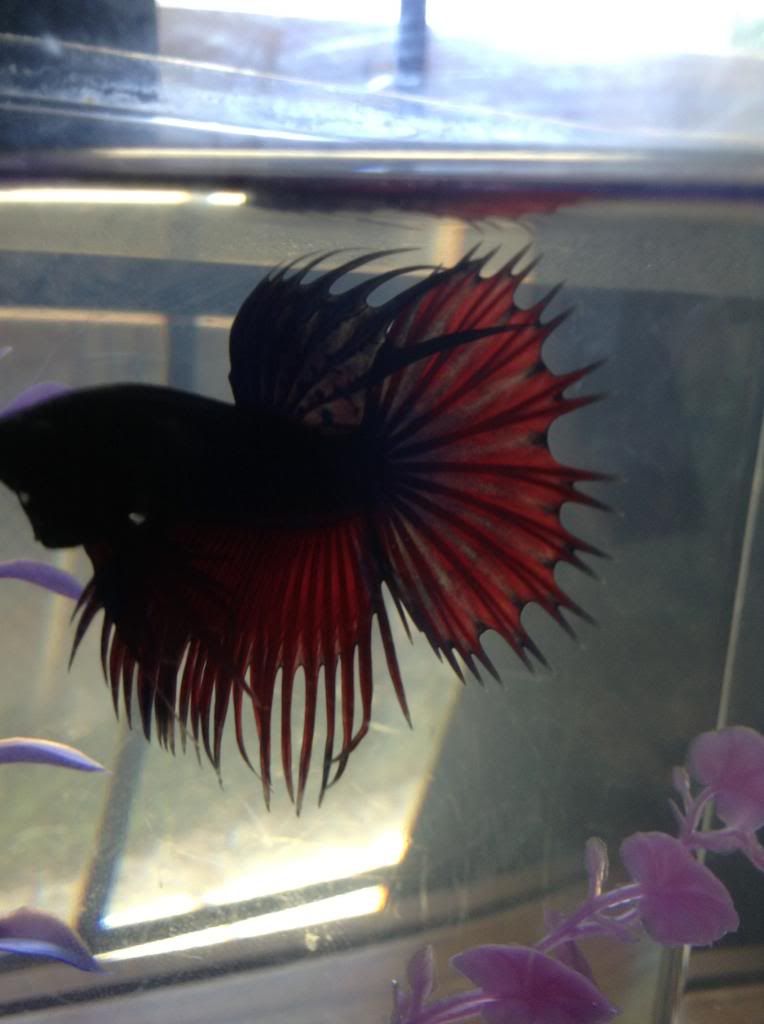 Member
Join Date: Sep 2012
Location: Lincolnshire UK
Posts: 2,019
If you want you could do Ellis he's a plakat elephant ear he's all blue apart from his head and he has tiny bits of red in his fins and he has yellowy orange eyes.
---

If I have drawn a picture for you, full size versions are available on my DA page
http://candyfloss-unicorn.deviantart.com/gallery/48603004
---
Last edited by Indigo Betta; 08-29-2013 at

08:57 AM

.
Can you please do Humphrey? He's my precious baby.
---
The Messiah approves of this forum.
This is my Princess George if you could do him for me I would be very greatful!
Would you be able to do my Asta from the lower right picture? Would it be possible to make it so he's not flaring? I have no idea how pixel art is made. No worries if you can't. :)
---
HMEE betta: Asta
Wow I have been looking for something like these for Peeta or Chester! If you have time I would love one of either Peeta or Chester, you can pick.
Peeta:
Chester:
---
10gal- Peeta VT
10gal- Chester
Quote:
Yes he is a veil tail! Though with very large flashy fins he isn't a fan of getting his photo taken. He hides lots from the camera sadly. His top dorsal fin and tail are rather large for veil tail but clamps both down when I try and take photos. x_x
As promised, I got to Yuki tonight! Hopefully he looks okay--I tried to give him a bigger tail and dorsal fin, although I was iffy on the actual shapes since you can't see too well from the photo. I tried to get all the other little details I saw right to make up for it, though!


On a side note, does anyone know how I can edit my first post to put all the done fish there? My edit button disappeared before I had even finished any!
---
I don't mind doing multiple fish, I just don't want someone with 18 fish to ask me to do all of them, haha.
---
Princess George is a halfmoon rosetail i believe, or at least an over halfmoon.