Quote:
Hello!
So for awhile now I have been really working on drawing bettas and have decided to give out 5 free drawings as practice. I have two templates that I will be going by. I have halfmoon/delta (could probably do a double tail) and I have veiltail.
Please attach pictures of the fish you want drawn. Only one fish per person.
Here are what the templates look like coloured:
Note that they will be coloured the same colour as your betta. These are just examples of my bettas.
Please please please be patient while waiting for your drawing. I only have so much time in a day
I love your drawing :)
I also admire you lol I never have the patience for doing scales, I ger a third done then get to annoyed to do any more lol
---
"You can either be judged because you created something or ignored because you left your greatness inside of you." -James Clear
Quote:
may I have one of Q-Tip? I'd like the color more like the first picture and the look of him more like the second picture
Sorry this took so long, charislynne. Here is your boy Q-tip!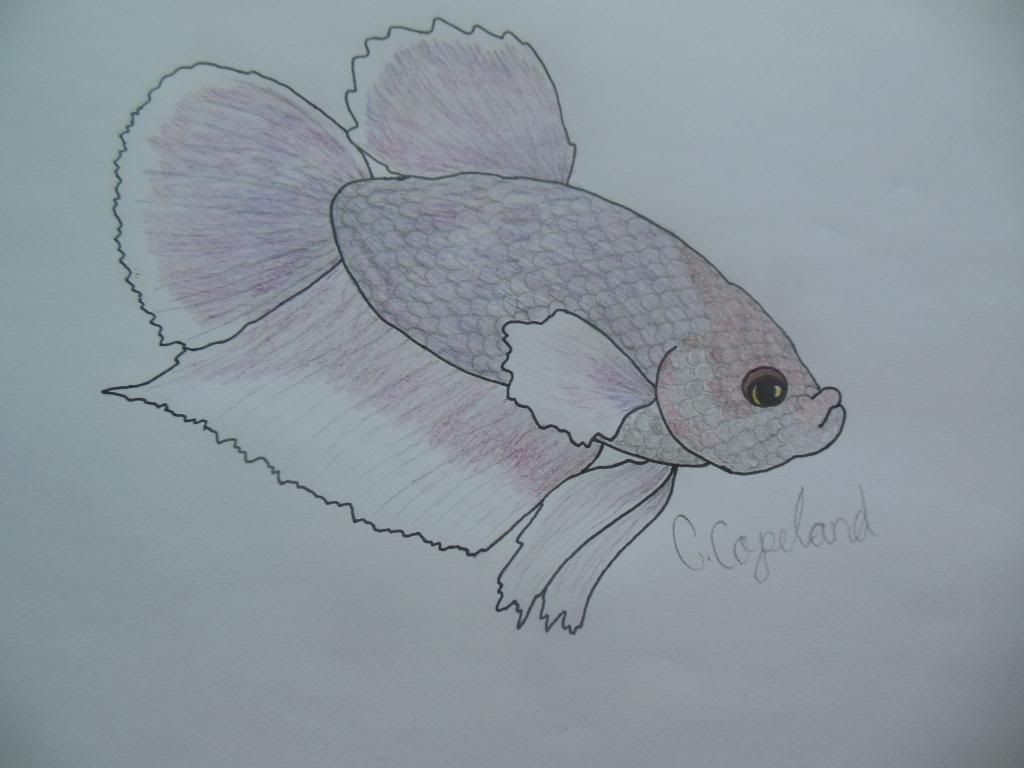 Hi, I was just wondering if your still drawing them? eautiful pictures! I was wondering If I could get a pic done of my betta?
Requests aren't open right now. Will post on here when they open up again