Free Betta Drawings
---
Hello!
So for awhile now I have been really working on drawing bettas and have decided to give out 5 free drawings as practice. I have two templates that I will be going by. I have halfmoon/delta (could probably do a double tail) and I have veiltail.
Please attach pictures of the fish you want drawn. Only one fish per person.
Here are what the templates look like coloured:
Note that they will be coloured the same colour as your betta. These are just examples of my bettas.
Please please please be patient while waiting for your drawing. I only have so much time in a day
Member
Join Date: Oct 2013
Location: Oklahoma
Posts: 95
Feel free to go ahead and practice on Tycho! He's a totally camera ham, and I bet he would love a picture of himself that I could put on the wall next to his tank (really, he's like a puppy dog, and LOVES the attention). He's a delta tailed EE.
---
The Duchess (sapphire blue VT)
SIP Tycho Constantius, Esmeralda Iriel, Gadreal Tyraneous Limerick v.1 and v.2, Elije Sivith, Sherlock Phoenix
SIP Rowan Alexis, Cassini Icarus, Phaedra Li
My Journal
Are you looking for any type of pose? I have two different poses for you to try out. =) you can pick what one you wanna draw.
I feel like I couldn't get his colours quite right :/ so I had to make do with what I had.
summnd, here's Hart.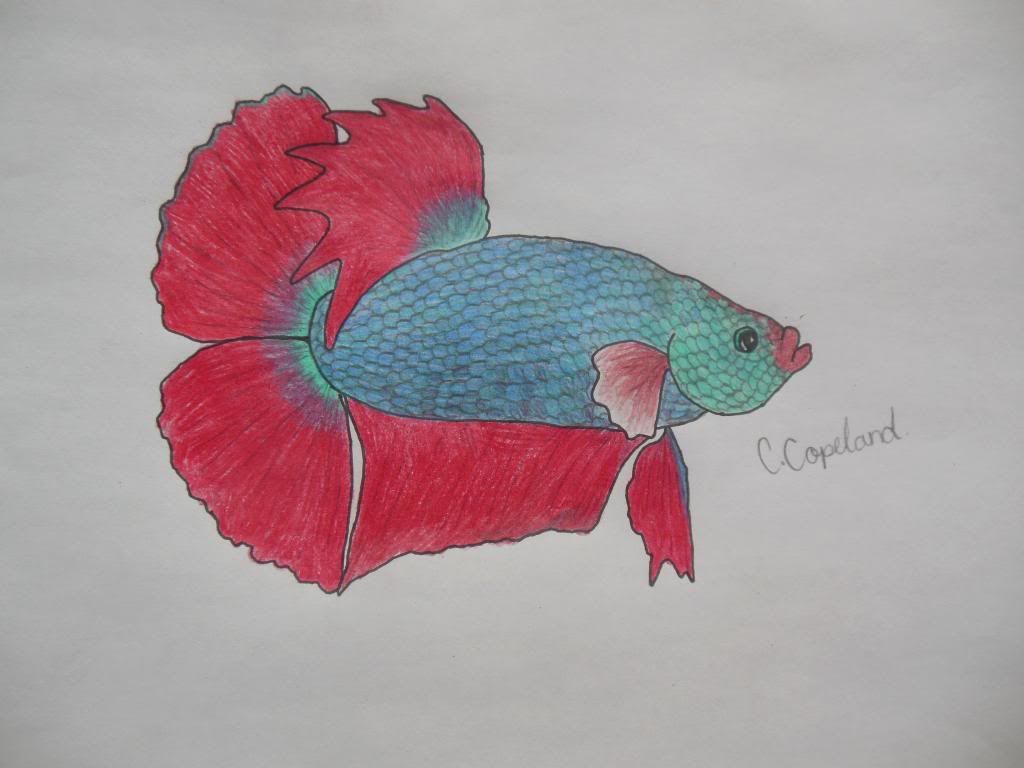 1. Summnd - done
2. EvaJupiterSkies
3. Tree
4.
5.
Member
Join Date: Oct 2013
Location: Oklahoma
Posts: 95
That's fantastic; I'm a bit jealous..I've been working on my colouring. I can draw fine and I can paint..I can't pencil shade or colour. Good job & thank you :)
---
If you had the time, i would love for you to draw atlas
Thanks!
---
My Fish:
Atlas - Dragonscale Halfmoon
may I have one of Q-Tip? I'd like the color more like the first picture and the look of him more like the second picture
---
Kai- blue-green halfmoon male
Mistletoe- red female