Omg, you are so good at drawing!
You are getting a lot of requests lol!
---
~Profile Picture is Kaida!~
5.5g - Female Betta: Got Julie 02/07/2014
10g - Male Betta: Got Kaida 04/24/2014
Quote:
Hope you like it!
Absolutely love it :) That expression is totally Gray xD Thank you!
Quote:
Your Betta's name: Atlas
Breed of dog you want them to be: Waja ;-;?
Expression or mood you want them to be showing: Happy
Picture of your Betta: [pics]
Anything Else: Add white tips on the ends of it's fur and/or fins because he grew those. c:
Can I request more than one fish?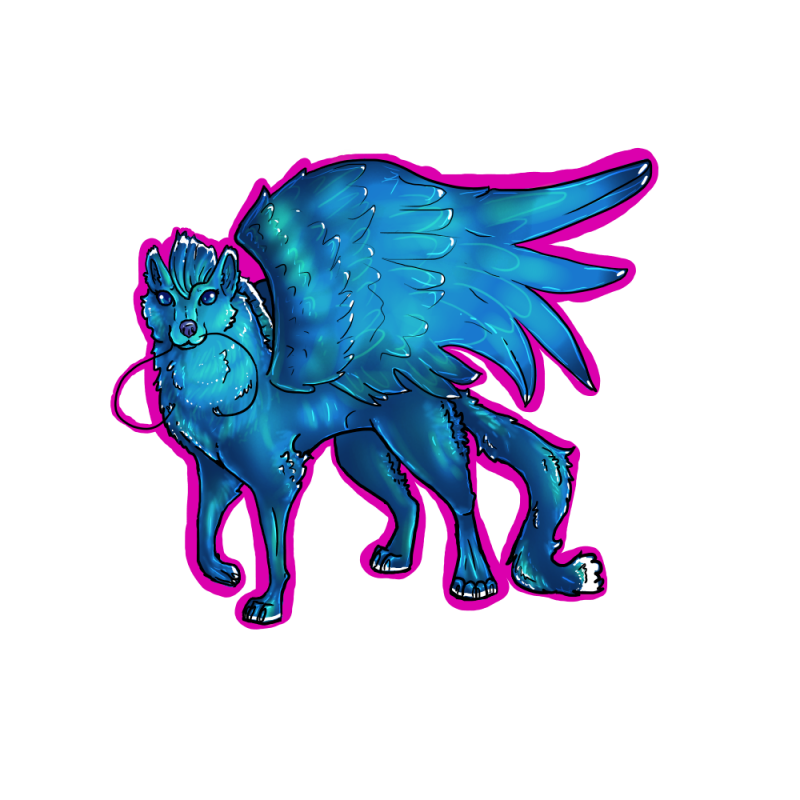 I hope you like it!
Also Wajas are not my original design they are a breed of wolflike creature that come in all colors of the rainbow and you can own/breed them in this game.
http://www.wajas.com/index.php
Thank you, it's amazing! C: ;O;
---
Bettas-
Milo : Crowntail, SIP;-;, Vivian : Crowntail SIP, Kawaii SIP, Kano : HMPK, Igneel : Halfmoon, Atlas : Feathertail EE, SIP, Magnus : DTHM, Avian : HMPK, Juno SIP-Delta,
Alias-HMDT ,Blu-Delta, Tanso : Wild Smaragdina,Neslet-HMRT, and Hetalia.
Goldfish-
Calico-Shubunkin and Comet-Comet *DECEASED*
Quote:
Name: Neptune
Breed: I think he would so well as a wolfhound. They are sort of grand and regal.
Expression: Majestic.
Anything else: Not really, but I think dogs can wear crowns and cloaks. I think.
Picture:

Thank You!
I'm a bit of a GOT fan so I put the Stark banner on his cloak. I hope you like it!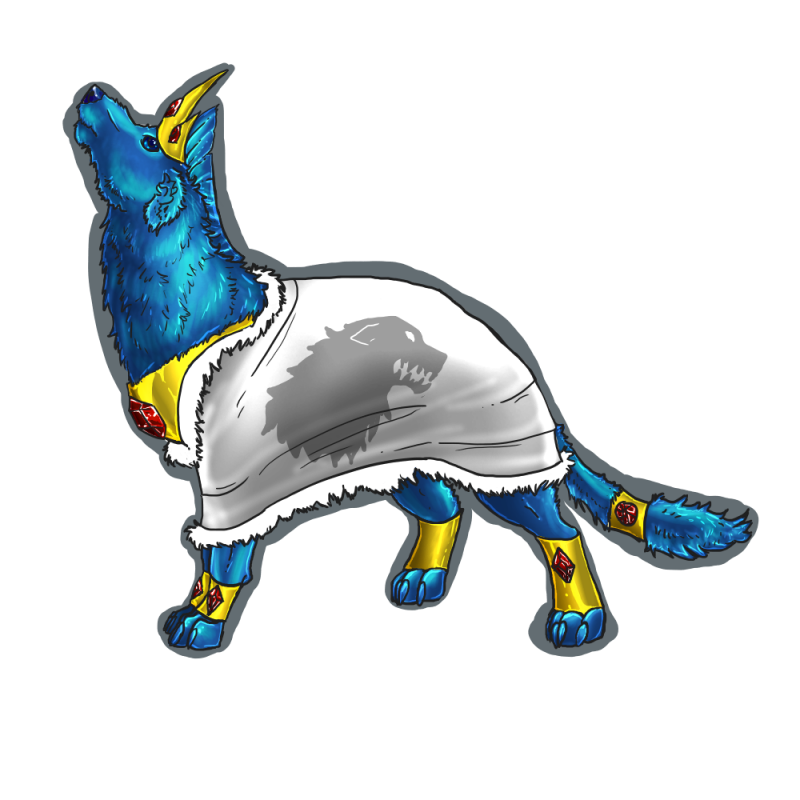 Name: Chip
Breed: German Shepherd, it describes him as the gentle giant he is.
Expression: Calm
Anything Else: Could he be wearing a blue and black spiked collar? Thanks!
Picture:
---
No fish for now
Deoxys (Pokémon)
Dachshund
Confident
Thanks :)))
---
🔸John 3:16🔸
I saw other people post pics, did you open requests back up and I missed it?
---
Sorry guys, requests are still closed until I get caught up. When I reopen them then you can post your requests. ;)
I love it! That is definitely Neptune.