Wanna do Patchy? :) please and thank you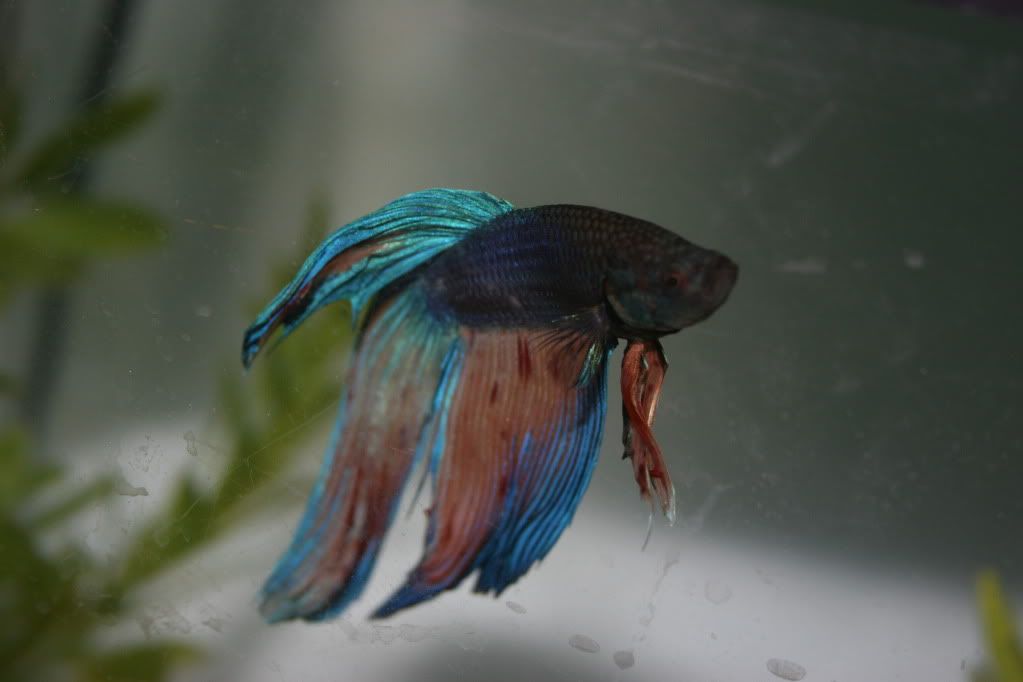 ---
JuliaBland.
Oli.
Kokomo.
Stan.
Ok, I am changing it from $1 to $2, since either you are selecting the wrong payment method and I only get .50cents, or I don't even know. But future little paintings are $2.
I am working on 11x14in paintings, I have two of those to do. After those are done, I will continue with the smaller ones.
If you want your painting, please PM me. Otherwise, if anyone wants the collection I still have, 17 of them, please also PM me to work out a deal on them. Thanks.
---
~Arikun
Working on Knifegill's Oscar fish. Will post pic by 5pm I think.
---
~Arikun
Yea, it looks slightly better in person. I used flash since the light is too weak otherwise. I am doing the big paintings right now to get them out of the way. As soon as those are done, I will go back to Bettas.

I lost Amai & Kyle Jr. in the past 3 weeks. Now Lemon, my oldest living boy is also sick. So I need a break from painting Betta...
---
~Arikun
Can You Do Dragon? He is in my avatar. If I change my avatar I will post a pic.
Only if you want to, no rush!
---
"Do your duty in all things. You cannot do more, you should never wish to do less."
~Robert E. Lee
I'm so sorry
---

In the hobby for 9 years.