Here is one I did of a betta on aquabid. I want him so bad, hes so pretty.
---
Aegir ~ Red Copper HM male <3
Quote:
And here is Warf. I tried enhancing his colors, but I don't like the end result of that...
So here is the non-color enhanced version. Trust me. When I enhanced the colors it all went to hell.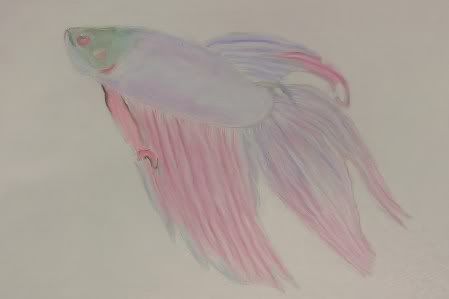 sweet thanks looks great
---
\
Quote:
sweet thanks looks great
You're welcome
I'm glad you like it
---
Aegir ~ Red Copper HM male <3
Banned
Join Date: Jul 2008
Location: Central Texas
Posts: 27,607
you draw them like i would. that is so cool
---
MY BETTAS
_flash________- Light red(not pink) body with an opece head and a whight chin and red double tail halfmoon fins thnat in the right light have some purple in them R.I.P
Bluemoon-mostly opequ body with some blue calico markings and blue fins that have a little deep red on the out side. Dark tuqoise eyes with a wite chin
http://www.tropicalfishkeeping.com/f...s.php#show3131
This is a link to my tank is you can not get to it just click aquariums on my avatar