Photos?
---
Hi all,

So a family friend has asked my to paint some fish for her on a wall. I was wondering if anyone wanted to "donate" some pictures of their lovely bettas so I can use them as references. I've seen so many wonderful pictures here that I thought I'd ask (I don't like to use other people's photos without permission).

Thanks guys :D
---
My Bettas:
Strad

RIP
Garnet - Male Doubletail
Epsilon - Male Veiltail
Poseidon - Male Veiltail
Indigo - Male Crowntail
Lol, I'm sure you'll find PLENTY of volunteers. Here's my Bliss (:
Tell me if you need any "action shots" x3
Here's a shot of one of my older fish, I always thought he had nice colors. Maybe that would work well for painting.
My all time favorite picture of Winston:
---
~Madi
4 Males
Winston~ Damian~ Twitch ~ Evans
1 Female
Mini-Fish
My Spiri boy.
---

In the hobby for 9 years.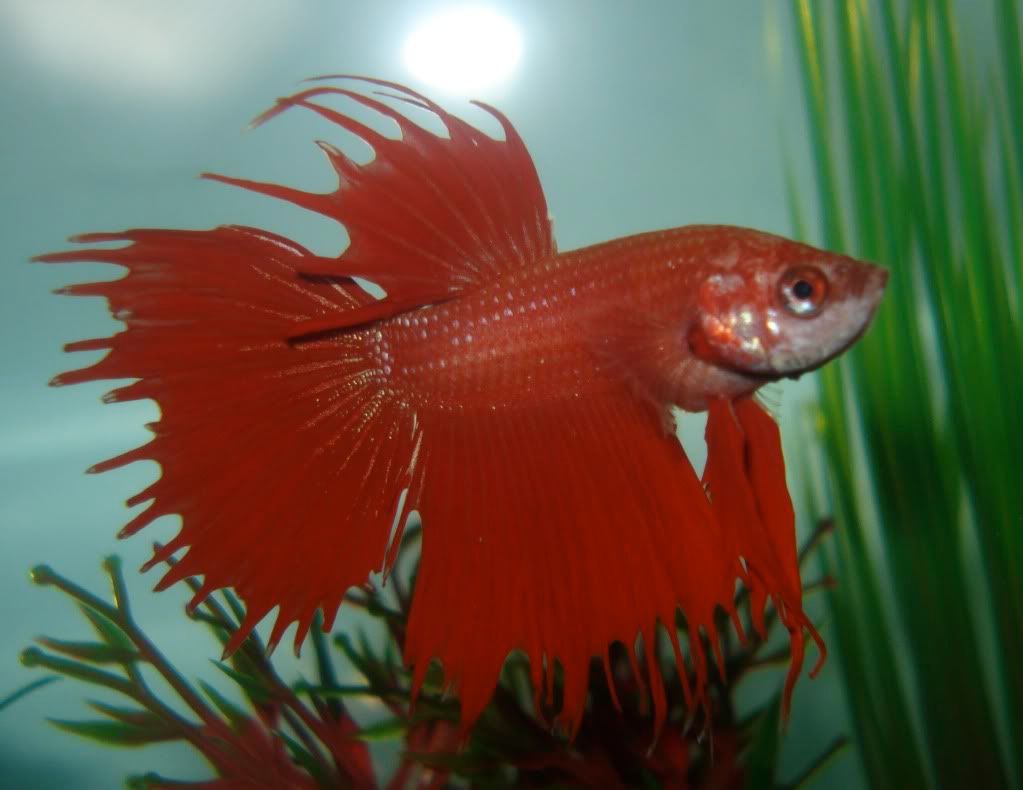 Without his bloated stomach, of course... lol...
---
.Nadador.Red.Crowntail.RIP.
.Herbie.Red.Halfmoon.RIP.
.Tina.WhiteTealAndBlue.Halfmoon.RIP.
.Gary.Blue.MysterySnail.RIP.

.Waldo.Blue.And.White.Crowntail.
.Dolly.Gray.Chihuahua.
Member
Join Date: Jun 2010
Location: Northern Virginia
Posts: 1,577
Adastra I absolutely LOVE that second picture! He's got a bit of attitude to him lol
---
~Madi
4 Males
Winston~ Damian~ Twitch ~ Evans
1 Female
Mini-Fish
Oh, what the hey. Might as well offer up Freed despite his plain-ness.
His tail's much longer now, and that little red spot is now a pretty streak but I don't have any pictures - the little boob just doesn't stop moving.
---
BETTAS:
Robert Falcon Scott - Red salamander HM plakat
Passed on- Friedrich "Freedy"

OTHER CRITTERS:
Four African Dwarf Frogs - Dorkus, Sporkus, Baron(ess), and Bubbles!