Nice. Thanks for doing the pic of Harley. We both love it
---
R.I.P. Harley (the fish) 06-20-2011
R.I.P. to all Bettas who swam away too soon.
Hey, I would love to have mine done if you have the time.........if you do.... can you do my avatar that would be epic dude!
you're really good at betta art! could you draw one of my bettas? his name is moonstone :)
moonstone close up.png
Here you go guys =]
for Ethan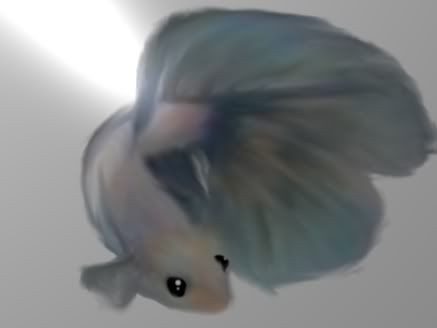 Moonstone =]
thanks Amaya Yuy my betta rocks & my avatar rocks!!!!!!!!!!!

So what would I need to get started at work like yours photoshop or is it a secret?
---
Last edited by Ethan; 04-15-2011 at

10:24 AM

.
Well it's not a secret lol. I hand draw the betta first. Then I upload it onto the computer then us a program call Gimp to add the colors=]. If you want to get good at artwork practice! I started drawing Sailor Moon and DragonBall Z when I was a kid and that got me into art. Then I started drawing the things around me. I just kept at it. Practice makes perfect =].
Hope this helps
Oh yeah and I'm glad you liked your picture! =] It's so cool that some of you are using them as your avatars! =D
ya I mess around with Gimp all the time my uncle is a web desinger. He uses photoshop so all I have to do is draw the betta upload it then give special effects?
I didn't just add effects I painted all the colors on in the program and blended them and stuff then I added the the lighting effects. I would suggest just playing around and seeing what you come up with =]