Member
Join Date: Nov 2010
Posts: 3,651
I wanna get better...Pics to help?
---
Oh hay.
Ive been running out of things to doodle while in class (specifically anthro. Boo, anthro.) Ive been doodling bettas and wanted to keep trying it out, especially with different tail types.
If you have a clear (CLEAR!!!) photo of your betta, I can try and doodle it. My drawings range from doodley things to more serious ones. I will do one fish per person, unless stated otherwise. I can put little wings on it, too <3 Heehehee.
Ill try to get a few reference pictures up for what I do...
Im not the greatest, but I like to doodle... D;
I also dont have a lot of colors at my disposal. So they might not be colored/colored well. Sawwies!
Here: (mind, these are class doodles and not so great XD)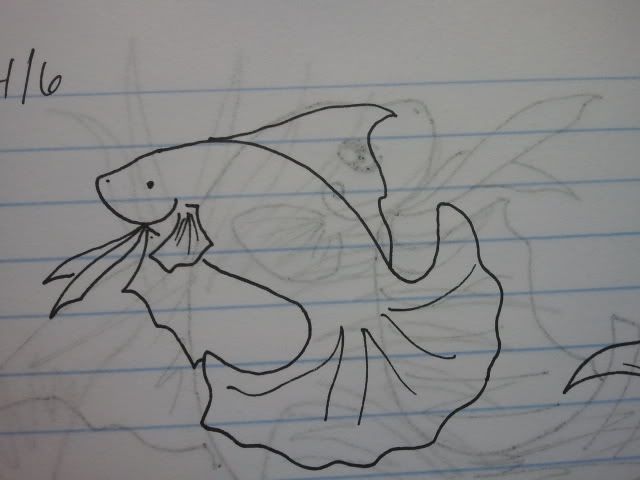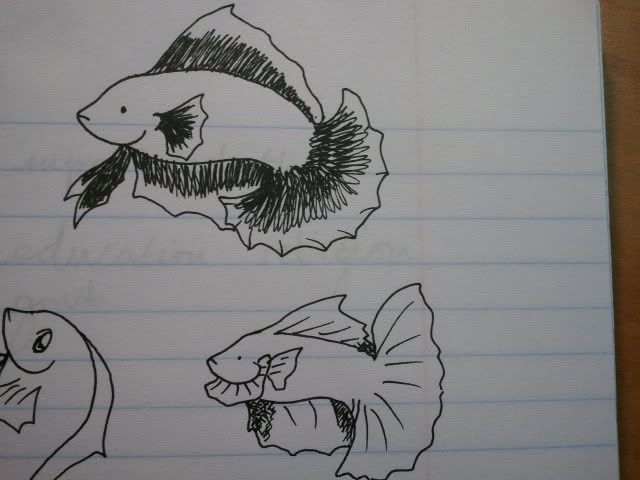 And an awffulll CT...Ive never owned one, I gots no idea how they look when they need to be drawn XD
---
R.I.P. Harley (the fish) 06-20-2011
R.I.P. to all Bettas who swam away too soon.
Aaah, so CUTE! <4
I've had so many done of Jade, but none of him after he's changed colors. (And I'm pretty sure he still isn't done changing!)
Here's one (or two) of him as a ref: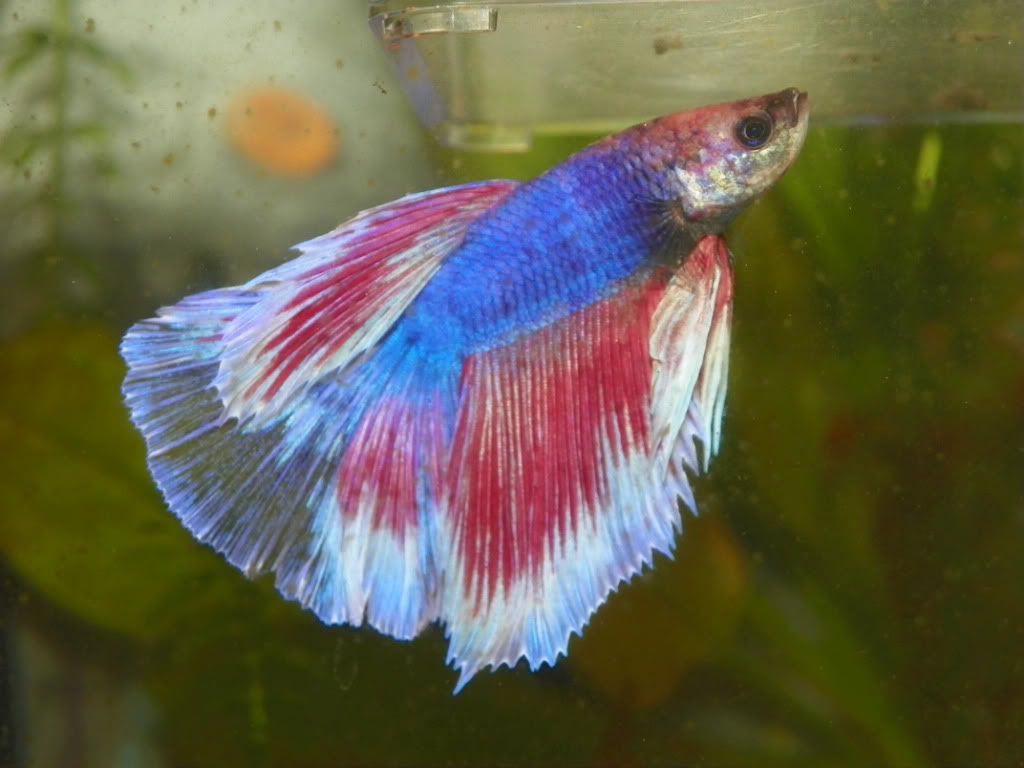 And I have to add this one 'cause he's my ball o' fun. x)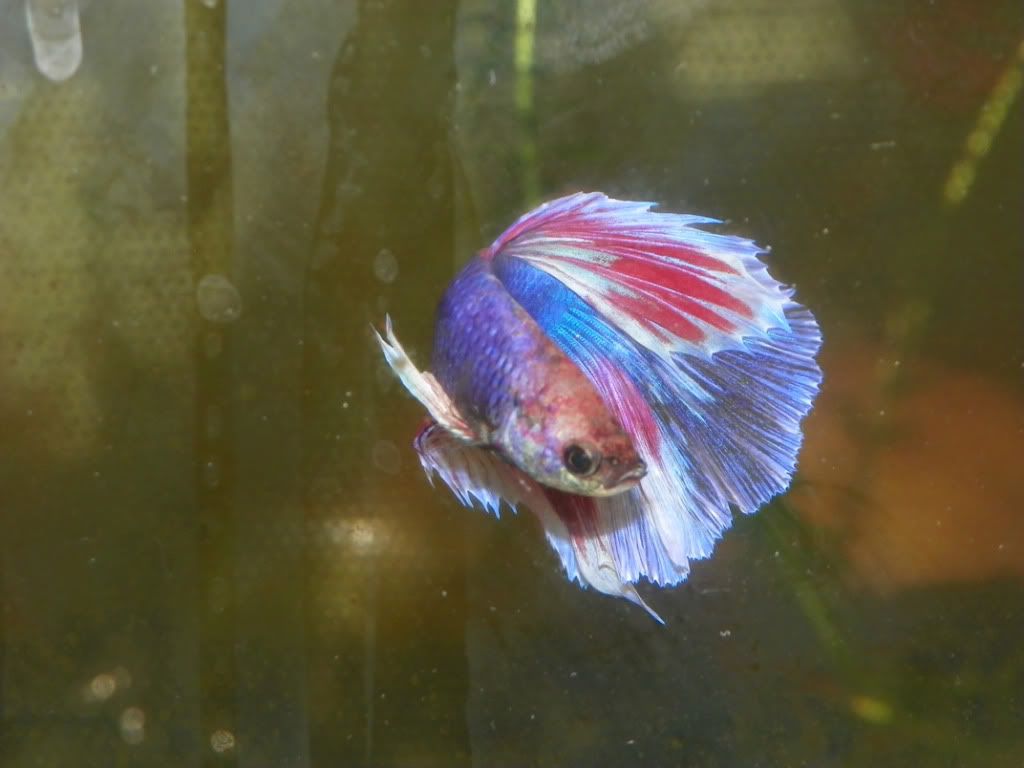 Hope that's clear enough. If not, I can take a few more... or maybe you can find better pics in his album here:
http://s1185.photobucket.com/albums/...g%20Fish/Jade/
Edit: My algae eater is sleeping on the job. >>
---
You could do Robert. >u>
---
BETTAS:
Robert Falcon Scott - Red salamander HM plakat
Passed on- Friedrich "Freedy"

OTHER CRITTERS:
Four African Dwarf Frogs - Dorkus, Sporkus, Baron(ess), and Bubbles!
Could you try some of Ares? Please.
Here is 3 photos for an idea of what he looks like. I don't have a perfect clear photo, sorry. If you can't I'll understand.
---
Member
Join Date: Nov 2010
Posts: 3,651
Sure, guys! Ill try to today, if I can. I cant promise colors (college life...devoid of markers and colored pencils...and crayons... ; . ;) but Ill def. do the line art.

:DDDDD
Thanks I know the feeling. In college to, still at home but it's not like we have art supplies every where nor do I have money to spend on it.
---
Member
Join Date: Nov 2010
Posts: 3,651
All Ive got is my pigment pens :,c *longs for my pencils*....Wroo.

My roomie does have crayons, though. Haha, but that'd end badly XD
Crayons are not the best for some art. I have to draw a picture to go along with my english 208 portfolio. It has to be something that relates to me but mythic too. So I am thinking about drawing a rip of pandoras box, with everything coming out of it that represents me and inside Ill write my name so it is just like how hope stays inside the box.
---
Member
Join Date: Nov 2010
Posts: 3,651
I think Im gonna get some colored pencils today..maybe XD The markers didnt work out that I used, which butchered Harley's (Ill redo one!!!) so I dont have it...The blue color I used was soo dark >,<
Im gonna redo all except Robert's, but here the others are:
So Harley, Ares and Jade will get a redo. Ill try to color Robert, if I get pencils.
STILL TRYING GUISE ; ^ ; ''