Quick Watercolor Practice
---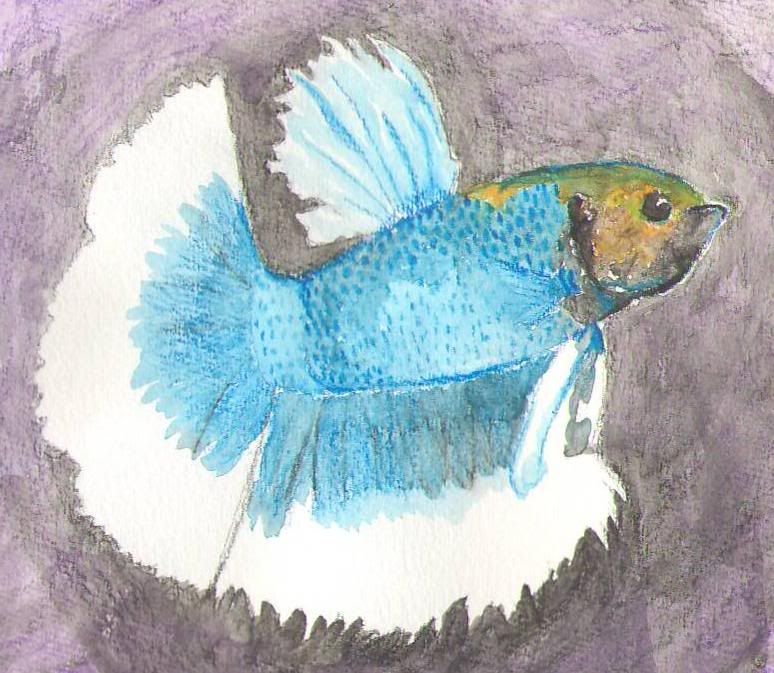 I am not very happy with this. Kind of a hot mess. I didn't plan it out very well before I started, partially because I just really wanted to try to get his white fins to look right. I have never taken a watercolor class, so I don't really know what I am doing.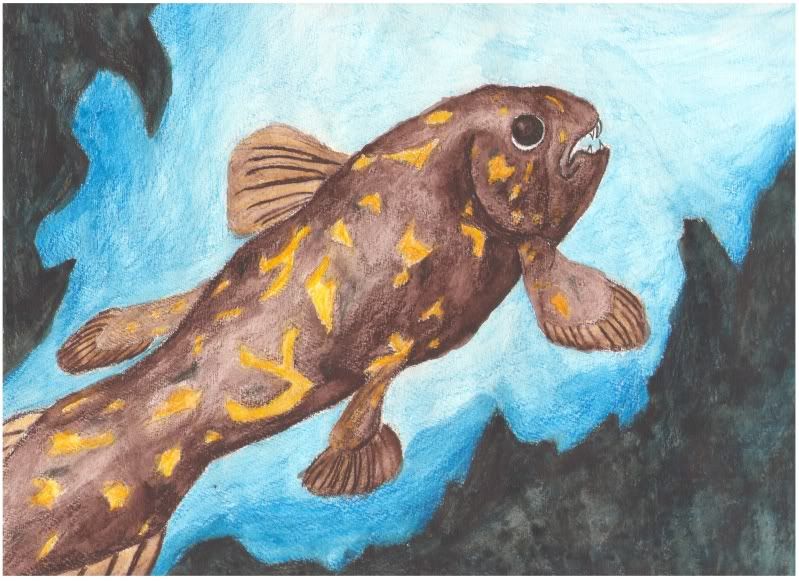 Oh, and I did this a couple of weeks ago. I actually like this one, it is of my favorite fish in the whole world! Do you know what it is? I'll give you a hint: They used to think it was extinct!
Wow those are good! But you've stumped me on what the other fish is...
My watercolors would be stick-fish... so I think they look great.
I think they're good! The second one is a Coelacanth? :)
Nice. The second one is a dino-fish! no I have no idea.
---
RIP Russell
RIP Quicksilver
RIP Dominic

RIP 4 cories, 23 Ghost Shrimp, and a snail
You are right, vaygirl! It is a Coelacanth. A young one most likely. I would LOVE to go diving with them some day. They are just the most amazing fish to me. Of course I love bettas! But there is something almost magical about the Coelacanth.
Wow! This looks so professional!
---
I can't believe you're gone, Tom.

Banned
Join Date: Jul 2008
Location: Central Texas
Posts: 27,607
Thank you! I really do need to practice more. Bettas are really fun to draw!