Hey guys, I'm going to try and do a pixel tonight :) My apologies for being so slow lately! I'm still sick...and it sucks! But I've also been working on some other drawings in hopes of starting a commission thread soon. (And of course getting my school work done lol) I'll try my best to get one done tonight :D
miish don't push yourself to hard
you have to take your time with things
---
[CENTER] Cherry Pop, Gus Gus, Gaia
Thanks for understanding :D:D
I'm thinking I'll give a sneak peek of a bigger drawing I'm working on!
Also, done my notes for tonight so I'll more than likely get a pixel done!
Starbetta, here is Captain America! Hope you like it :)
And since you were wondering, I watched the time when I drew it and it took about 20 minutes including distractions so maybe like 15 minutes.
The list
1. Foisair - Beast
2. Cajunamy - Gumbo
3. Betta lover2033 -
Annnnnddd here is a little sneak peak of a drawing I'm working on :D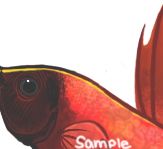 Ah so pretty! Can't wait to see the whole thing.
---
15 Gallon NPT
1g no tech bowl in the making
Thanks! :D I hope I finish it sooon! We'll see
That's awesome :D
---
Kirijama | Cap'n Amurica'
Thaanks :D
@bettalover2033 - Thankss! I love putting in details where I can! It makes my own pictures feel more complete to me :)