Could you please make another one of Aquaman? I just got him yesterday! Thanks!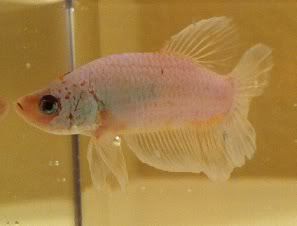 ---
omg vilmarisv, I'm so sorry, I'll redo it lol
Okay here's ACHERON'S remake :) Its a little different so I hope you like it. Sorry again for the mis-spelling lol
And heres Aquaman! I love him, he's so pretty! And its a great name! Hope you like your picture!
Looks AWESOME!!! Thank you!!
Can you do Pistachio? :D
3.jpg
---
Kirijama | Cap'n Amurica'
Would you mind doing Mr.Bubbles? :) Best picture I have of him--he won't stay still! Thank you :)
---
Proud owner of;
1 Cambodian Female CT Betta~3gal
White/Blue Marble SD Betta~3gal
2 Chihuahuas
Can you do one of my marble Captain America? I'll post pics in a few
http://www.bettafish.com/picture.php...ictureid=20255
Do you think you can edit it a little so you can't tell its foggy? Like maybe vivid up the colors a little bit? Sorry it's just my terrifying, horrible dsi camera.
---
My Betta Fish
Rose-F. Vt
R.I.P
Skyler- Male Vt
Rainbow-M. Vt
Captain America-M. Pk

(Quit)
---
Last edited by StarBetta; 01-14-2012 at

09:58 PM

.