Sometimes you can figure things out on your own :D Or look it up online. I didnt have an art class until I was in grade 9 so most of my art I had to figure out on my own before then. Sometimes it worked, sometimes it didnt. Major trial and error! :D
am not in 9th grade :T am in 8th, but i'll try
---
[CENTER] Cherry Pop, Gus Gus, Gaia
Okay even though this isnt a betta, I reaaaaaaaaaaaaaally wanted to show it off haha. took me four hours to do the other day on a program called Gimp. I was watching Bambi 2 and couldn't resist the cuteness!!
Enjoy! :) PS: Happy late Valentines Day! lol
You did that on the GIMP? D: I wish I could do digital stuff XD You're really good.
---

In the hobby for 9 years.
Quote:
Originally Posted by
BeautifulBetta
View Post
Here's a couple betta drawings I did tonight for fun..The rainbow-y one I might turn into a tattoo eventually, minus the waves, they suck LOL
The other two were just random fish outta my head.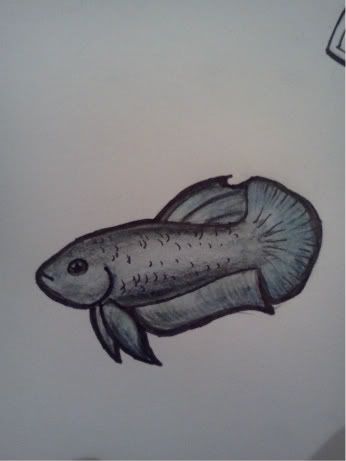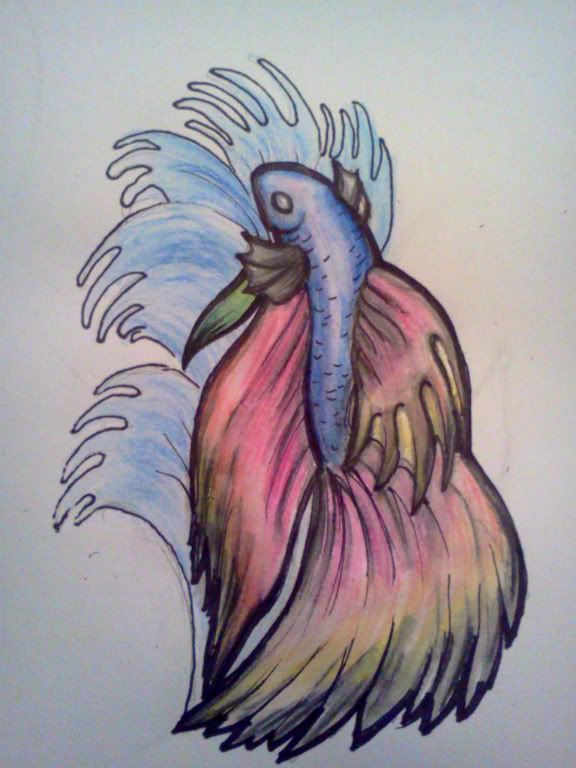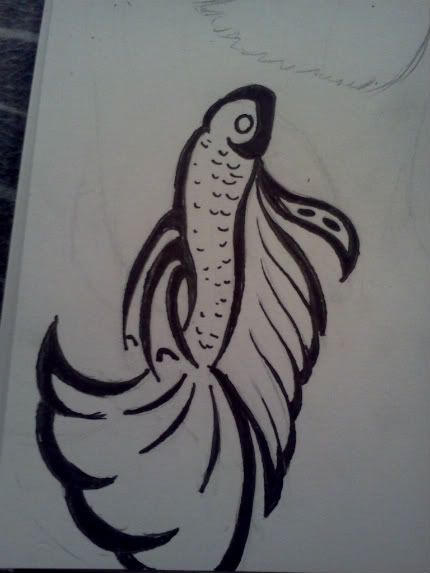 The first one is my favorite! He looks so cute. I think he is missing the pectoral fins though.
The second one is amazing! It looks like a tattoo and to me looks like a Japanese art piece! Great colors on him as well.
All of your art are just amazing.
---
The results are in!
http://www.bettafish.com/showthread....74#post1194774
EVERYONE GO COMMENT AND POST YOUR RESPONSES TO IT!!
Marki's Adventure:] (STORY)
http://www.bettafish.com/showthread....245#post858245
VIEW MY AUCTIONS- MY AUCTIONS
LOL OMG He's totally is missing pectorals. FAIL. How the heck did I miss that?! I blame pregnancy brain. Haha.
Thanks though!! I might get the second one as a tattoo :) I wanna get a betta, but since I can't decide on one colour type, i'll get it as rainbow-y as possible :D
Haha go for it! Always nice to release some art once in a while :D They'd look cute as females
Hey all, posting MORE betta art..haha! I sketched this out the other day and finally did something with it. Painted it with watercolour pencils and the black was done with a fine tipped sharpie and a micron pen :)