I'm going to start on your other fish in the morning.
---
Quote:
Done with both, Enjoy!
oh my gosh thank you!!
---
[CENTER] Cherry Pop, Gus Gus, Gaia
Wow, these are great! If you can would you be willing to do one of my Kaleidoscope?
:D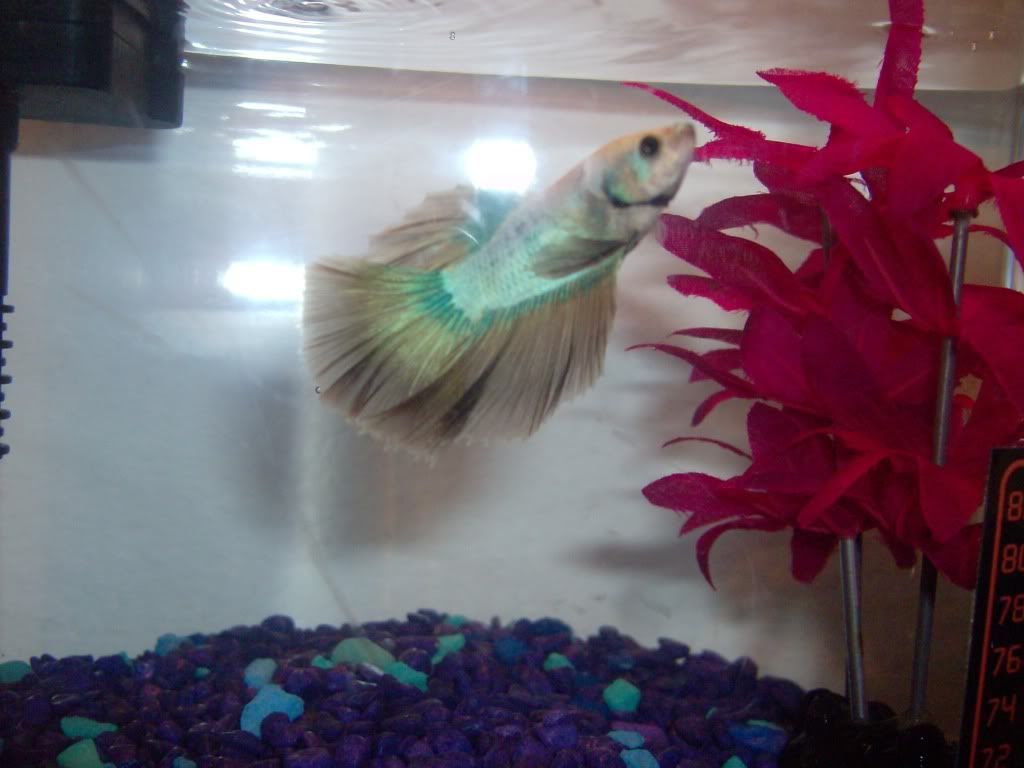 ---
Bettas:
Kaleidoscope- DT Male
Clint Eastwood- HM Male
Cerulean- VT Male
<3
I love seeing art here. I'm an artist myself, so it's nice to see it in more places than just art sites.
How about my little veiltail girl, Aurora? :)
Aurora.jpg
Aww aurora such a cutie :3
---
[CENTER] Cherry Pop, Gus Gus, Gaia