AWWW you are just the sweetest thing ever. =D Thank you!

Yeah, PayPal is the easiest method for me, if it works for you. You certainly aren't obligated to pay until the piece is finished and you like it. I can PM you when it's finished. :)
Oh thanks soo much!!..i am so xited too see it!!
Quote:
Alright, so you want LuckyBlue, Nebula, and Anderson done? Or did I miss some? o_O
I haven't found the picture I want for my other three Ember, LittleBlue and Iris.
---
1 Lovebird-Littlebird
2 Dogs- Frisbee (lost Frisbee 7/31/12 age 14
) Rose
3 African Greys-Max, Sammy, and Magic
4 Chinchillas- Freckles, Curly, Buddy, Baby
5 Bettas- LuckyBlue, LittleBlue, Nebula, Ember and Anderson
:)
Quote:
LOVE this girl. If you ever breed her, I want some of the offspring. =D
I just about passed out and hit the floor when I saw what an amazing job you did on her. WOW!!!!!
I will get you some money sent prolly today.
YES I want a print. Tahvia was so special to me. She died because the tornado that destroyed our home on March 2nd
You exceeded my expectations!!! WOW... I'm speechless.
Quote:
Wow these are AMAZING!!! I know you have a long list but when you get a chance if you could do my pretty boy
Wolverine
Here's your wolverine. --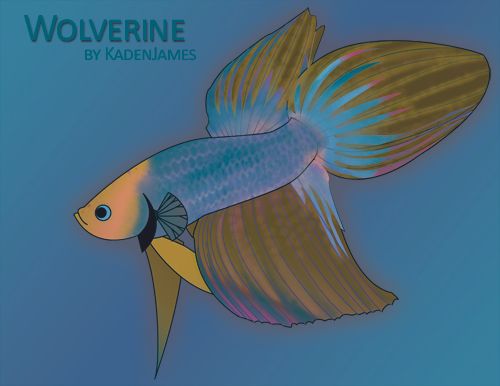 For some reason I've been having trouble with Photobucket not showing the picture. Hopefully it works. :/
omg,,still stalking these..lol.. I love the way they all look, but "SKY" is so beautiful, and the REd and White one you did first page, I posted new pix of Sammy, if I get one I am gonna do it in a 8x10, if I can.. I want to put in a frame in my daughter's room:)
Quote: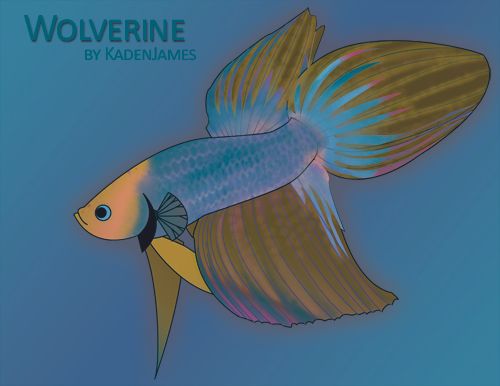 Agh, please
disregard
that picture. The colors are horribly skewed, something went wrong with the file. I'll try to reformat it and post it again. x_x
Omg..how do u do that?? So awwsumm!!gettin jealous..lol
if these are free, which they probably aren't because they are too amazing, could you do one of honeycomb? He is in my album, or i can get you a better picture if you'd like.
---
Proud Equestrian
~Casper HMDT