RIP Sheik, my first betta...
---
Although I only had him for 2 weeks, I grew very attached to this little guy. He was my very first betta, and he was such a spunky little guy! Whenever I came in, he would dart right over to the side of the tank and stare at me, flare at my fingers, etc. And he was pretty... such long, pretty crowntail fins with those gorgeous black spots that made him stand out. I know he is in a better place now, and free from his suffering... I only wish I'd had more time to spend with him in this world.
I will never forget you, Sheik. May you rest in your well-deserved heaven and know that you were loved.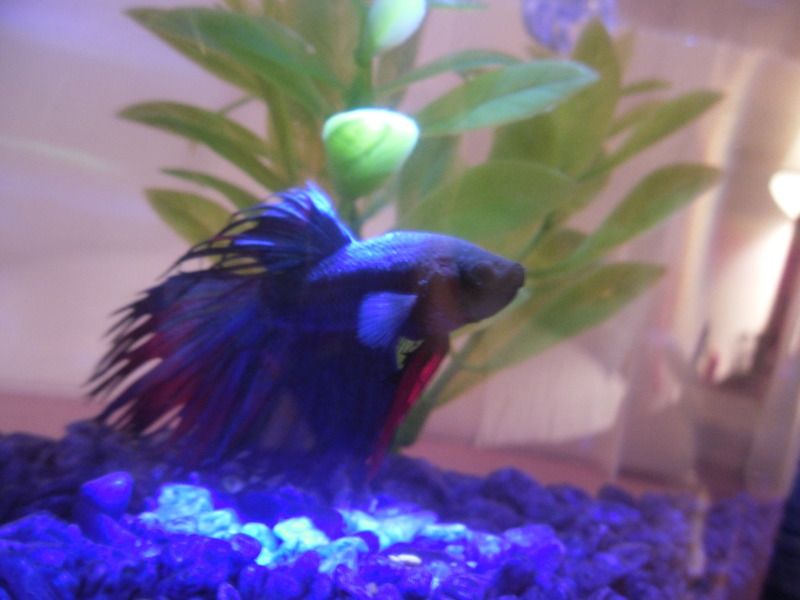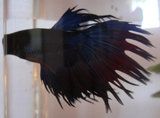 What a beauty. I'm sorry for your loss. Sheik is lucky to have had a good owner in this world.
Thank you jeremywadejunior. I'm hoping to get another betta soon, but I don't trust Petco. Luckily, I've found a couple aquarium specialty stores around the city and hopefully I can get a healthier betta from one of them. I'm really sad about Sheik, though... :(
Aaaaw...he was beautiful...so sorry for your loss..hugs
---
*Buddy Blue CT *Beau Bryce VT
*Brady Bliss VT *Bayou Beck OHM
*Benjiro Baha DTHM *Kahuna Kai HM
*Kyoshi Kano Dumbo SD
Oh no, he didn't make it, I am soo sorry, I know how hard he was fighting, and I know what he meant to you..I missed the last post, after you were saying he had another bloating incident..I am feeling you pain..SIP lil Shiek..You are under the Rainbow Bridge now~
---
Thanks guys. I am upset about it, but I am glad he isn't suffering anymore. It was heartbreaking to see him lose that spark he had. :(

I am still planning to try my hand at betta ownership. I am going to give myself a couple days to regroup and then start looking for a new fishy friend.