Brunhilda
---
Another one gone.
I loved my big giant lady .... absolutely. she was so sweet and funny. Gonna miss her so much. whenever she was upset she would flare at me and drop a poo bomb or two just to get even, she was hilarious. Found her grey and still this morning, in her favourite plant... something I would least expect from Bru... she never stayed still.
Oh my poor girl
I'll miss you, my sweet one.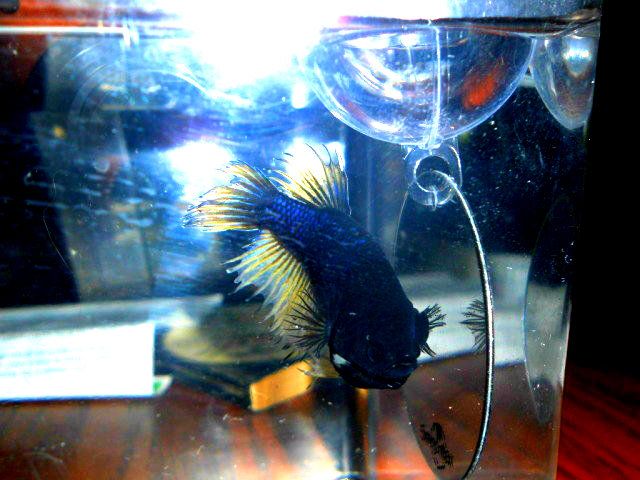 ---
/ Quill (Brown Tabby and White Pancake Monster)[/FONT]
I am so deeply sorry for your loss. It is never fun and words can't ever make a person feel better. But know your not alone I also loss a little girl today she has SBD but I thought she was on the mends. Hope you feel better, she was a true beauty!
---
Just because I'm in a cup, does not mean to pass me up, all day long I sit and stare wishing you would take me there. To your home to set me free, in a tank would mean worlds to me. I'll be your friend and loving pet, buying me wont bring regret. I'm just a Betta can't you see, all I ask is you could too love me - CandiceMM
A cold cup was not my destiny-Heart Breaker