Member
Join Date: Sep 2012
Location: Virginia
Posts: 257
Rest in Peace, Hank.
---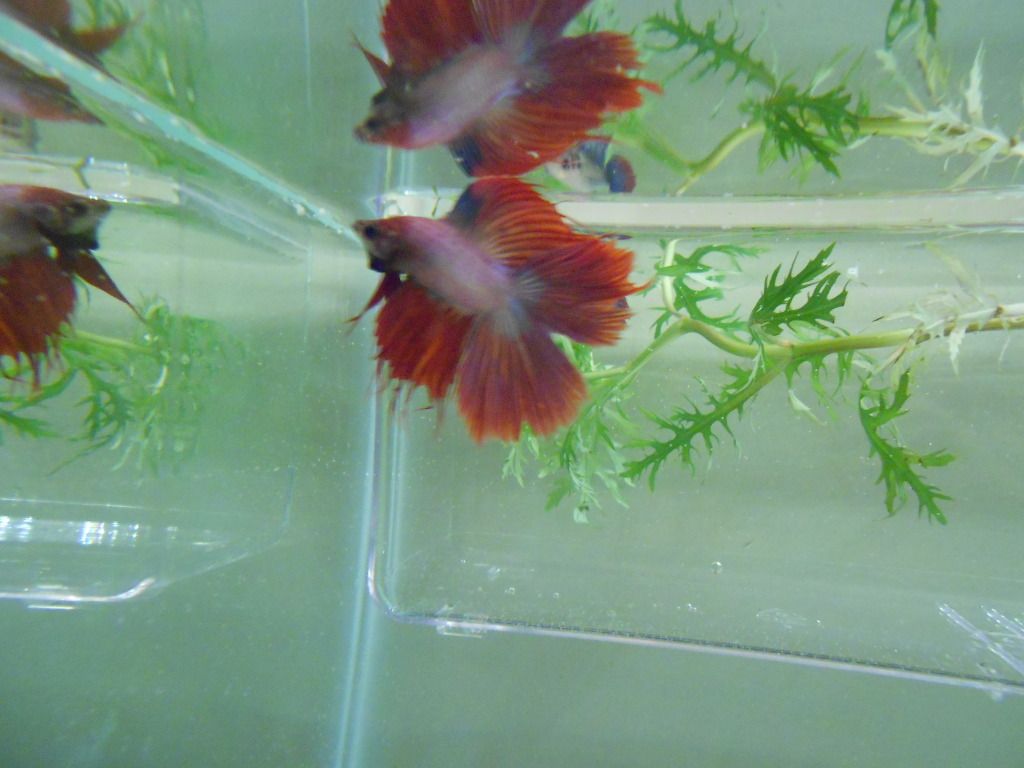 Hank passed peacefully early this morning. We got the chance to say goodbye to him, and when I woke up, he had passed. Hank is survived by his girlfriend Penny, and no children since he ate them all. >.<
Our time together wasn't that long, but it was wonderful. He loved to flare, and he made the most adorable lip smacking sound when he ate. He would swim over to me anytime he saw me and wag his tail. I swear he thought he was a dog. He was so curious, anytime I stuck the turkey baster in his tank, he had to know exactly what I was doing. He was a gentleman when it came to courting the ladies. He was my first little guy, and I'll miss him so much.
I'm still unsure as to what caused Hank's death. I know it's my fault for introducing the illness somehow, I just wish I knew what I did wrong. I wish I would have known how to save him before it was too late.
---
Last edited by crowntaillove; 10-04-2012 at

01:20 PM

.
Hank was a really pretty fish. It's good that you got to say goodbye though.
I am so sorry for your loss..he was a beauty.
---
*Buddy Blue CT *Beau Bryce VT
*Brady Bliss VT *Bayou Beck OHM
*Benjiro Baha DTHM *Kahuna Kai HM
*Kyoshi Kano Dumbo SD
I'm sorry for your loss. He was a cutie. No matter how hard we try sometimes things just happen. *hugs* May he swim in peace.
---
My Bettas: The Great Bambino *Babe* my big boy Marbled PK, Rosie my dainty Crown Tail gal ,my little HMPK guy Ginger Baker, Slash my Reptile HM male and my HMPK sweetie Sterling.
I'm sorry about Hank - he sure was beautiful!

RIP fishy.
---
Animal testing is a terrible idea; they get all nervous and give the wrong answers.
Member
Join Date: Sep 2012
Location: Virginia
Posts: 257
what a beauty. I am so sorry for your loss, i know how you feel. May Hank S.I.P
---
Proud Equestrian
~Casper HMDT