R.I.P. Rag I loved you
---
I had rag for about 3 interesting years, he was one of my first betta, and he went through all of my downfalls.
When I first got him, I knew nothing about taking care of betta, he lived in a .5 gallon jar which's water rarely got changed.
He survived through that, and then lived in a comfy split 10 gallon for a while, when I noticed some red dots on him.
After a few months I came to the conclusion that he had septicemia.
I treated him, but it didn't work, yet he survived for many months afterwards.
Last night, I had to move some things around in my aquariums and he ended up in a jar overnight unheated, and that was his downfall, though my other fish are perfectly fine.
His immune system was already so weakened that I guess the cold was the final straw.
I loved rag xx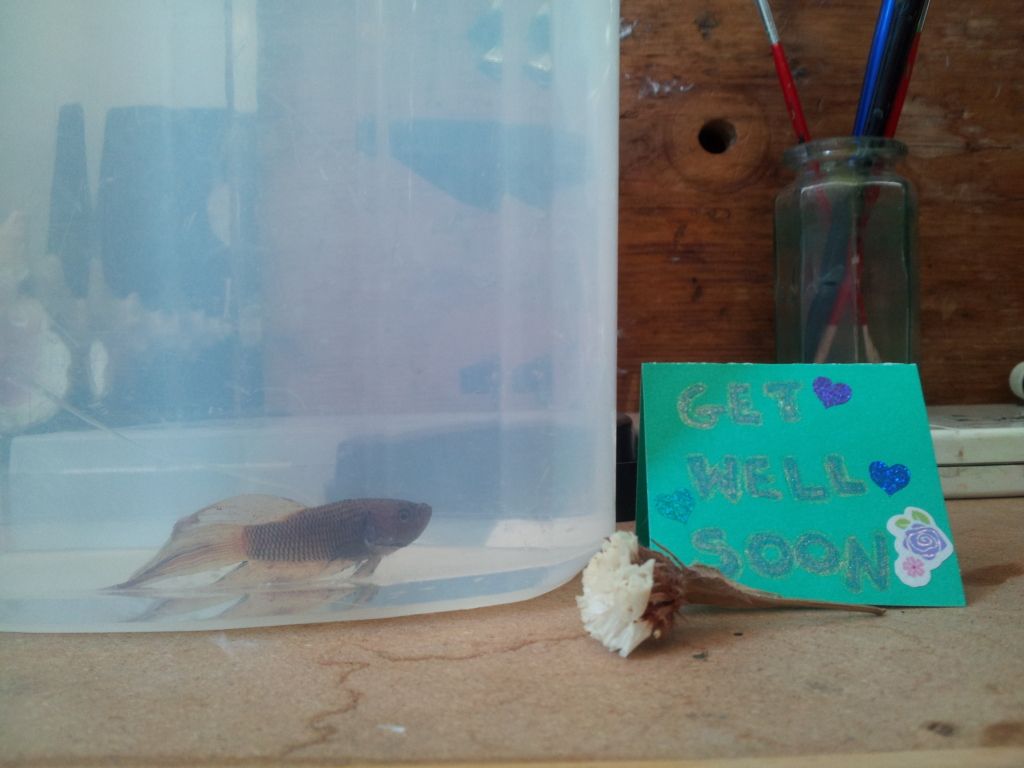 ---
✿ Mushi
ムシ
and Hotaru
ホタル
Fancy Goldfish in 55 gallon planted tank
✿ Pumkin the Platy and Neon Tetras, Rescues, 7 gallon planted tank
✿R.I.P✿
Valentine, Moonshine and Moonbeam the Bettas
awww. so sad. sorry.
---
bettas-goldfish-shrimp-snails-planted tanks