Oh no ...!
---
My beautiful green butterfly VT died ... he was perfectly okay this morning, I think. I'd only had him a week, fell in love with him ... I'm gonna miss this boy.
He didn't even have a name yet.
SIP, darling ....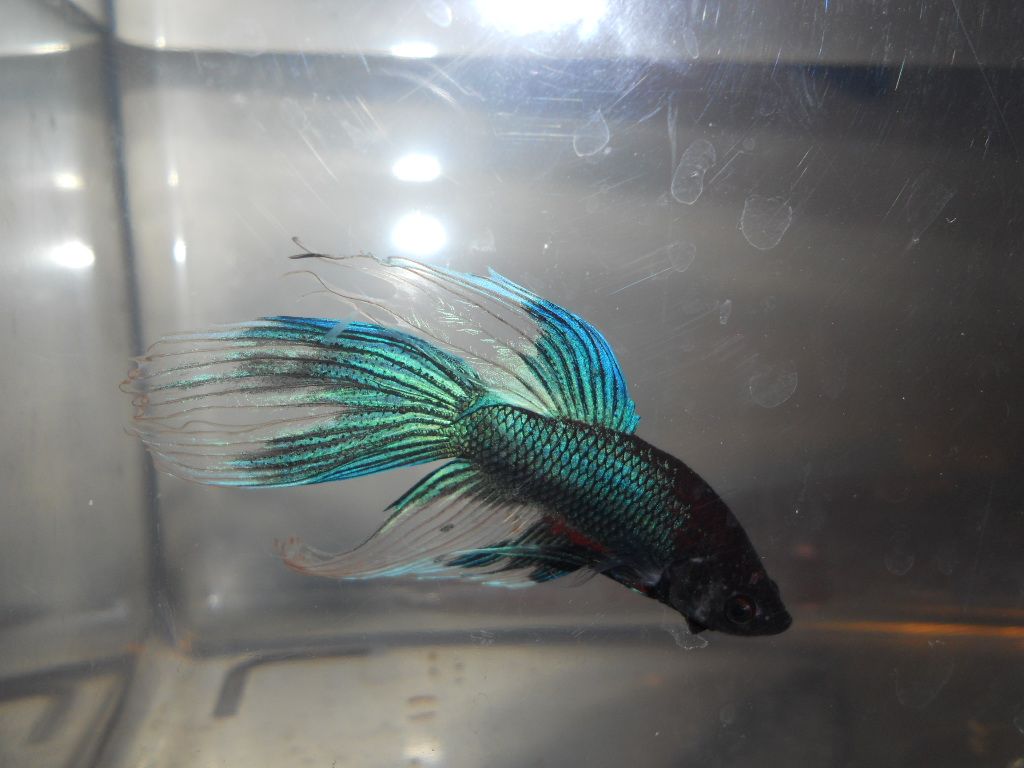 Oh Fleetfish, boo. So sorry, poor little guy :(
---
Sorry for your loss. SIP, little fish.
---
"Do you wish me a good morning, or mean that it is a good morning whether I want it or not; or that you feel good this morning; or that it is a morning to be good on?"
- Gandalf,
The Hobbit
http://oakdenrp.forumotion.me
Banned
Join Date: Jul 2008
Location: Central Texas
Posts: 27,607
I'm so sorry for your loss. He was a pretty little guy.
sorry for your loss. sip. :(
---
If we are made of cells, then a scientist who studies cells is actually a group of cells studying themcells!
SIP, little guy. You were beautiful