-big hugs-
---
IBC Member
Banned
Join Date: Aug 2012
Location: Hogwarts
Posts: 2,082
He as so gorgeous sip little guy.
So sorry... :( SIP Asriel :((
---
SIP, my little Jingle
Not a betta, but I returned from school today to find one of my feeder goldfish rescues laying on his side. I brought him home with a four others about two weeks ago so my dad's tank wouldn't look so empty anymore. He was the smallest one, skinny and a bit banged up, but had quite the personality and won my heart. I thought I would let him die naturally and left him in the tank, but when I went back to check on him, he had floated to the surface and part of him had been eaten away. I could see inside him. He was still breathing and moved his fins a little in an attempt to swim. I took him out and placed him in a smaller container of water and waited, but he wouldn't go. I didn't want him to be pain any longer, so I decided to euthanize. He went quickly. I buried him in the garden among many other lost friends. Swim in peace, little guy. Many would think that you were just a feeder, but not to me.
The only pictures I have of him. He is the little speckled one.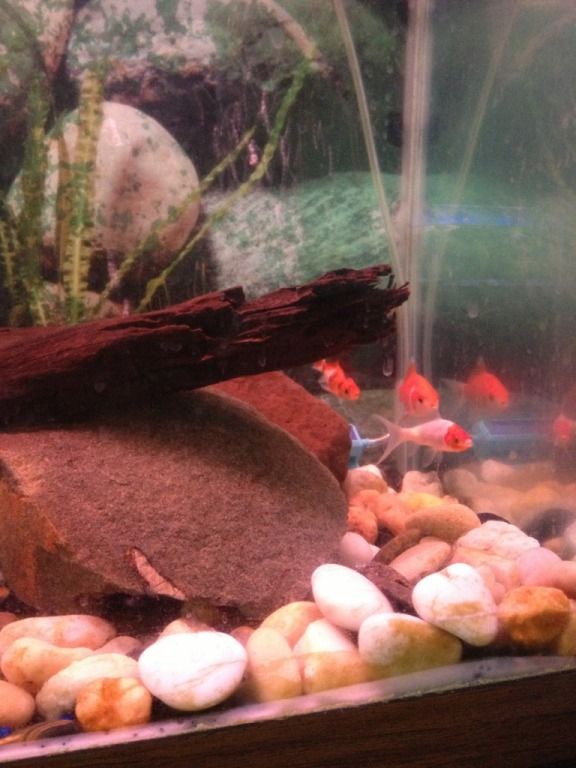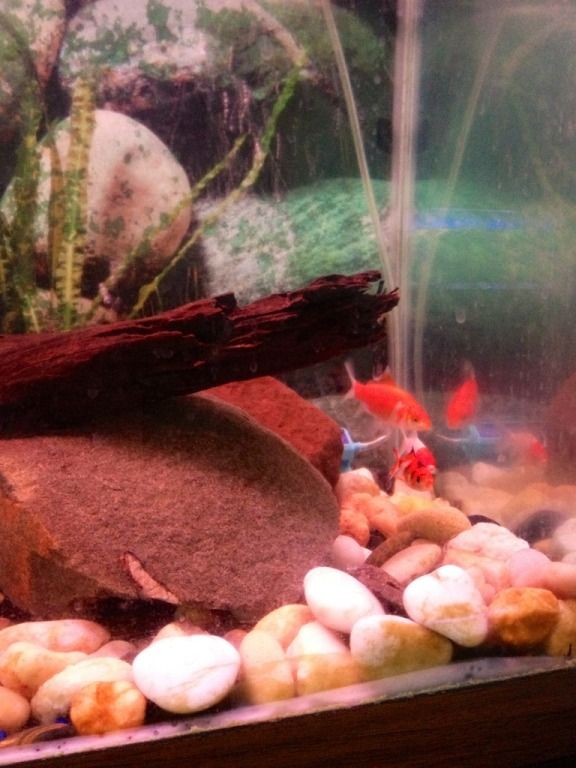 ---
---
Last edited by Fenghuang; 04-09-2013 at

07:01 PM

.
I'm sorry for your loss... it's just bad luck.
-hugs-
---
IBC Member
Oh...I'm so sorry, Feng...he was such a dashing male! Hope he finds peace in that great rainbow!
---
Want Custom Betta Art Prints? -->
http://syrazel.deviantart.com/
I'm sorry about your fishys
Member
Join Date: Sep 2012
Location: Lincolnshire UK
Posts: 2,022
so sorry for your loss its always a very hard time when you lose pets,, i know how you are feeling i just lost my rescue guppy this morning,

SIP Pretty Goldfish.
---

If I have drawn a picture for you, full size versions are available on my DA page
http://candyfloss-unicorn.deviantart.com/gallery/48603004
Similar Threads
Thread
Thread Starter
Forum
Replies
Last Post
A sad sad day

SeniorD

Betta Chat

23

04-29-2012

04:46 PM