Swim in Peace Apollo...
---
It is with a heavy heart that I post this... I woke up this morning to find that my beautiful Apollo had passed away. Apollo was a veiltail imported from Thailand last fall, he has been looking pretty rough for a couple weeks now, I believe it was just old age (Thailand fish seem to age much faster in general, I don't know why) Swim In Peace beautiful boy! I'll never find another like you!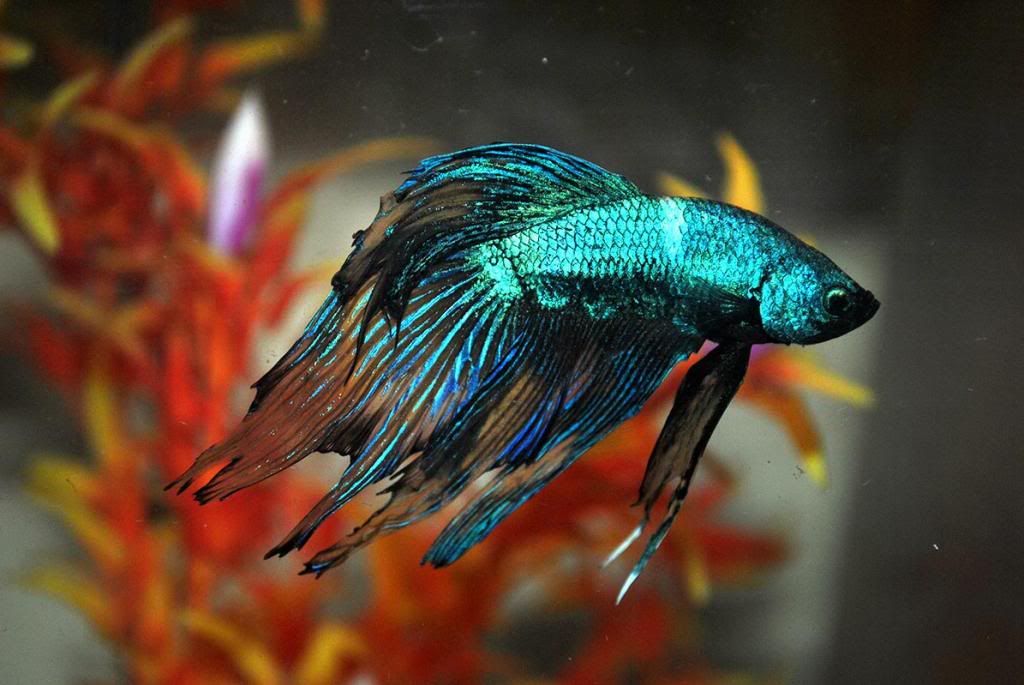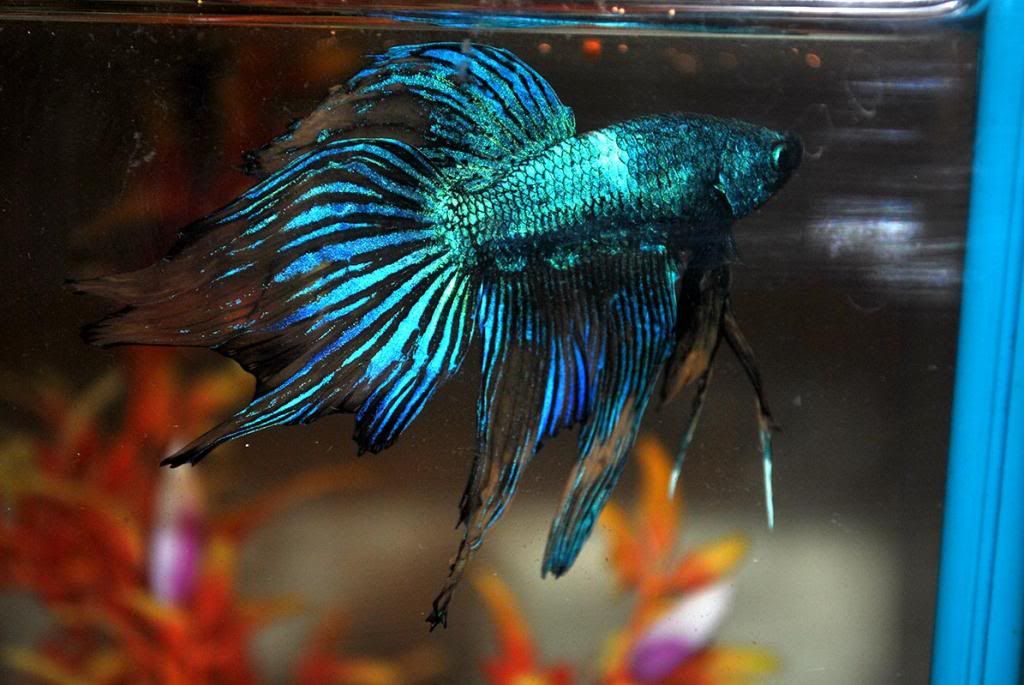 ---
One hand reaches out and pulls a lost soul from harm. While a thousand more go unspoken for, they say what good have you done? By saving just this one... It's like whispering a prayer in the fury of a storm. And I hear them saying... You'll never change things...
MoonShadow Betta Fish Rescue
Saving the world one innocent life at a time

Member
Join Date: Feb 2013
Location: San Diego,California
Posts: 52
Beautiful fish, sorry for your loss.
---
-------------* Semper Fortis *-------------
SIP Apollo. You were a breathtakingly beautiful betta.
---
I'm so sorry, Moon. But at least he's feeling so much better now. :,)
He was one of the most beautiful bettas I've seen in my life, and it must've felt like an honor having him as a pet.
---
Over hundreds of bettas die in their small, dirty cups each day. Only you can help them live. Research and then save them, today!