Member
Join Date: Apr 2013
Location: California
Posts: 375
Goodbye, Milo...
---
Milo died this morning.
I am so sad. He was so full of life. He loved to "surf" the current from the filter, it was so fun to watch him! I never once saw him flare his gills, he was so docile.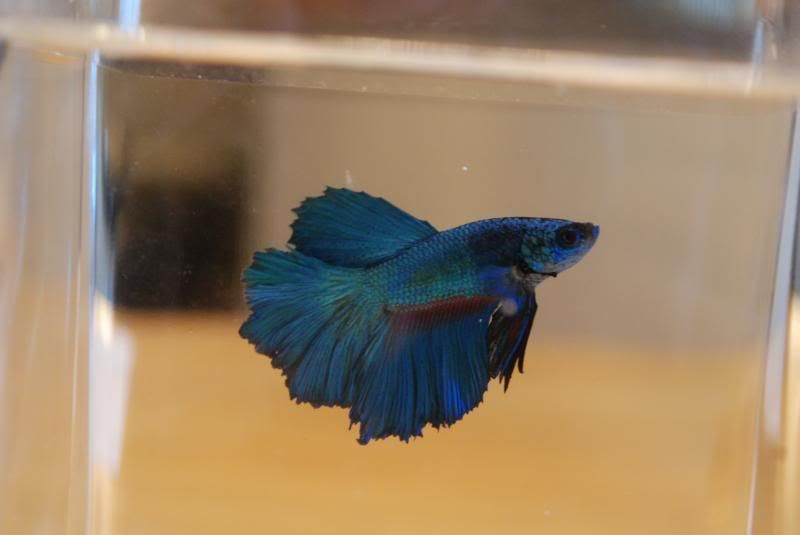 I'm gonna miss you, Milo. Swim in peace, little guy.
---
5.5 - Xerxes. Divided 20L - Henrietta & many snails.

Swimming in the warm waters of betta heaven: Milo, Dragon, Jasper, Shiloh.

I''m sorry for your loss. Milo was a beautiful Betta.
SIP Milo....
Sorry for your loss. SIP Milo!
---
10 gallon planted
- HMDT male betta, 4 peppered corys, assassin snails, Amano shrimp
10 gallon divided bare bottom
- HMPK male, 2 VT males
29 gallon sorority planted [journal]
- 6 females, 4 bronze corys, trumpet & nerite snails, 3 Amano shrimp