Sir Bacon III
---
I didn't think I'd have to write in here for a very long time..
Some of you might remember a while back, (early May of this year) I rescued a sickly delta tail..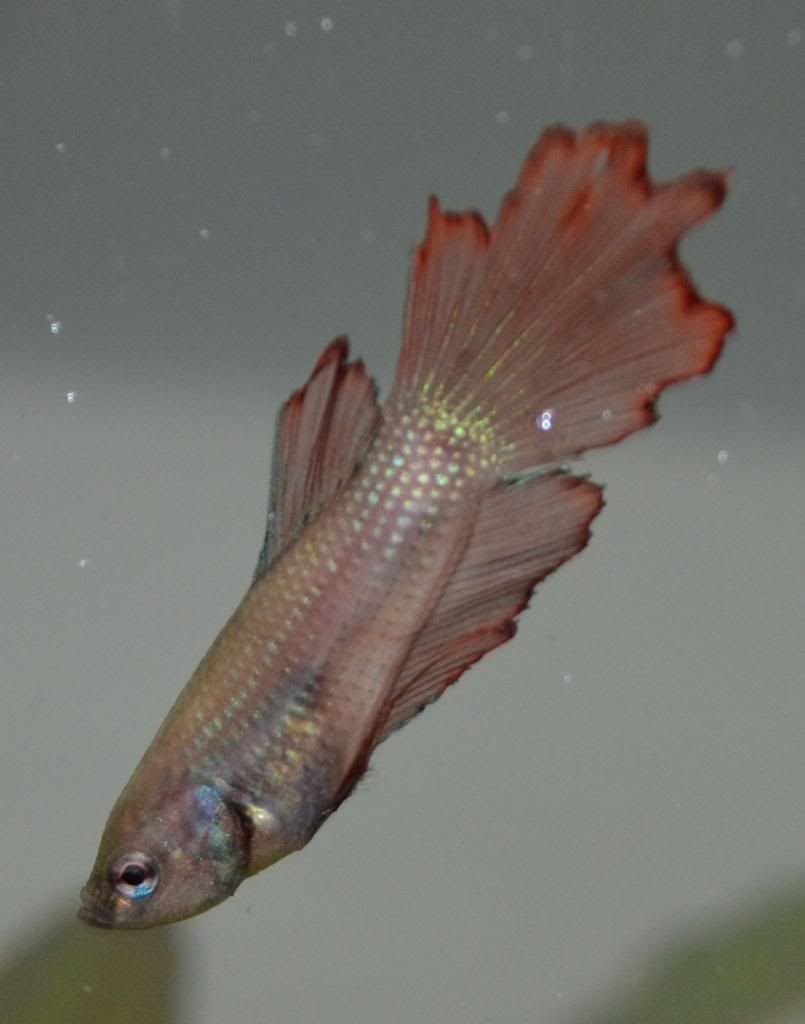 Despite his small size, rotted fins and ghostly appearance this fish was full of fight, and the will to live.
For several months he grew, and became healthy..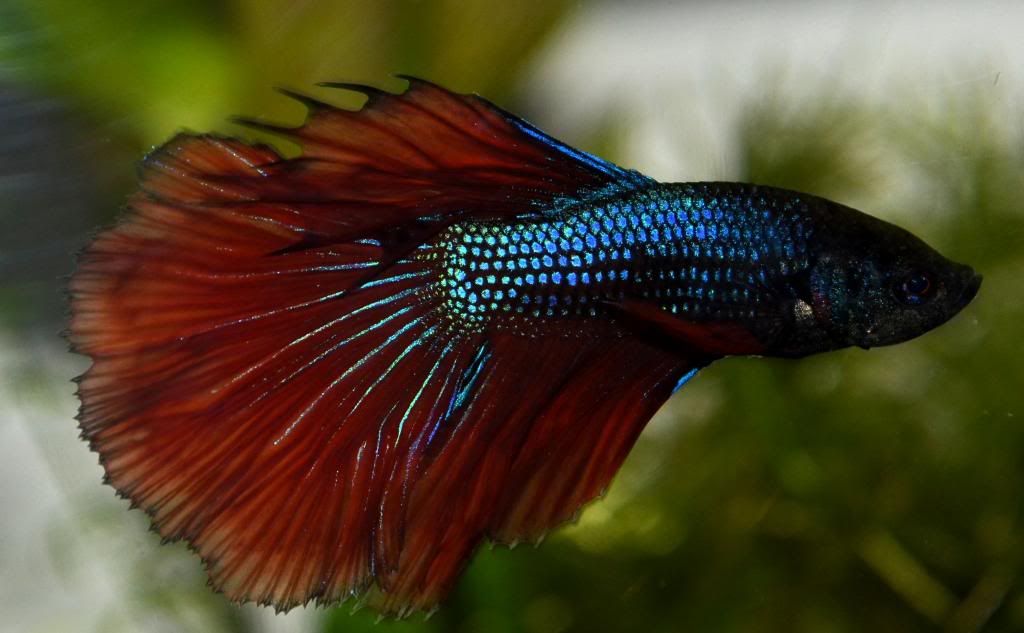 about a month ago, I noticed a white strange growth on one of his gills...
I tried various medications with no luck.
He seemed like he was going to be okay.. until a few days ago when he started to slow down, and became very listless.
He passed today. He was a great little fish and he will be missed :(
---
40G planted community
3 5G planted betta tank
Aww, sorry for your loss. You did a remarkable job with him and saved him from certain death. I'm sure he enjoyed his (way too short) life.
I'm so sorry, Rachel... -hugs-
SIP Sir Bacon <3
---
Kanji ___{(O.--.O)}___ Kellem __{(o.-.o)}__
<3 SIP Rose of Sharon Cassidy, Tiny Tina, Gaige, and Handsome Jack... I miss you four sweethearts so much... <3