I lost my little Staccato...
---
Hey everyone. I came back from being away for the weekend to find that my dear little Staccato had passed after less than a week of being with me. Poor guy wouldn't eat from the start, but I couldn't pinpoint what was wrong.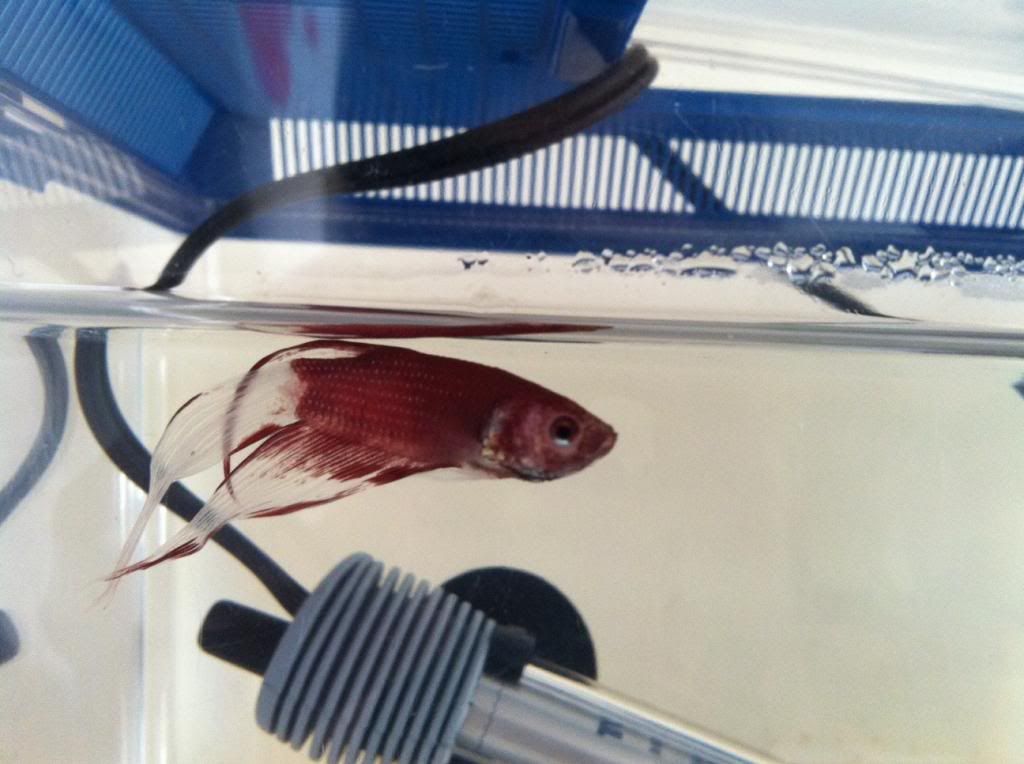 Swim in Peace Staccato. I'll always remember you, even if we didn't know each other for long.
Banned
Join Date: Jul 2008
Location: Central Texas
Posts: 27,607
he was such a beauty, sorry for your loss
---
My dream betta is a Koi Fullmoon Betta!