You will be missed Solace
---
I found Solace dead in her tank today. She seemed to not be doing as well the past couple of days. It seemed to happen so fast, and I'm not sure what happened to her. We had her for over a year.
She will be missed.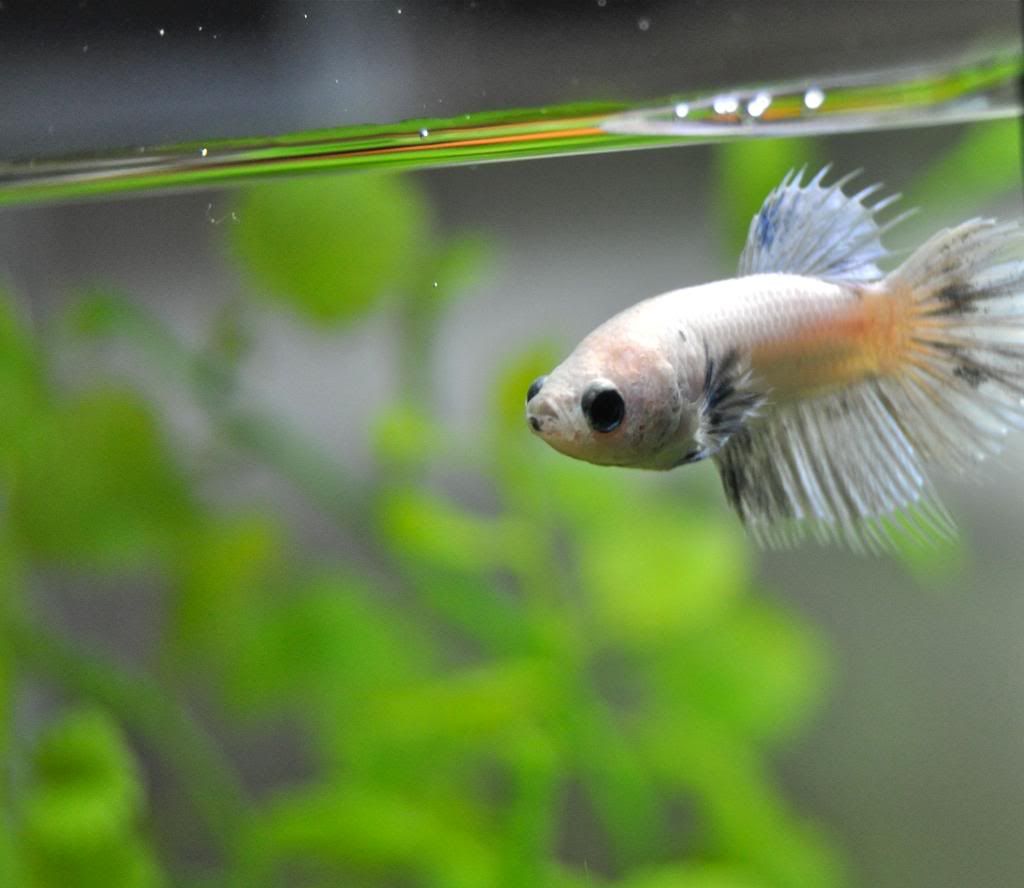 She was beautiful. I'm sorry. =[
---
Sometimes goodbye is a second chance <3

"We got our backs against the ocean, it's just us against the world. Looking at all or nothing, babe it's you and I"


I'm sorry AS. She was gorgeous. I remember when you first got her I fell in love (x Such a darling girl.
Poor Solace! Well, she had a good life with you. RIP.
---
Puck (Yellow koi HM king) / Scar (White HM) / Salt 'n Pepper (Silver HMPK) / 'That fish' (Copper butterfly HM) / No name (White DT) / No name 2 (Turquoise/white marble HM) / No name 3 (Lilac HM)

Bo Peep (Cambodian VT) / Goldilocks (Yellow VT) / Joie de Vivre (Multicolour VT) / Lil' Peep (Blue VT) / No name (Dalmatian VT) / No name 2
Banned
Join Date: Jul 2008
Location: Central Texas
Posts: 27,607
I'm so sorry about Solace, She was so pretty!