Snowball RIP
---
I was just doing feeding rounds and the little guy is gone. Just all of a sudden. He would always come up for attention, but was a very shy betta in general and hardly ever flared. Recently I've noticed that he wasn't eating at all, and I was going to post about this in the disease section.
Poor little fella.
RIP Snowball ...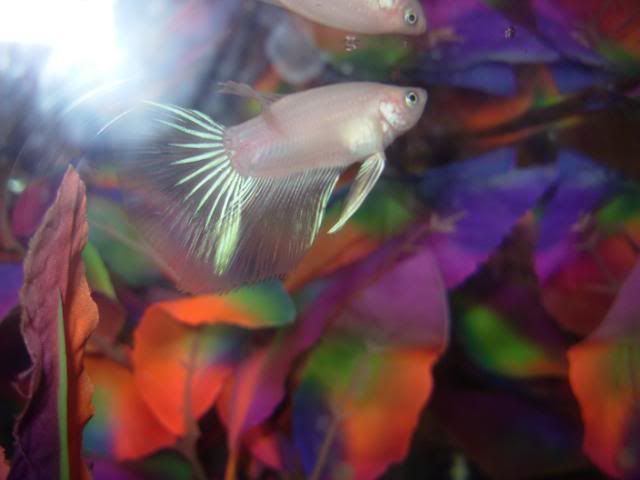 ---
SAPPHIRE (Blue Mustard Gas OHM) / Quill (Brown Tabby and White Pancake Monster)[/FONT]
Banned
Join Date: Jul 2008
Location: Central Texas
Posts: 27,607
Oh, no! I'm so sorry! He was beautiful.
Beautiful Betta, R.I.P Snowball :(