RIP Dusk.
You were healing so well, until you just couldn't fight anymore.
You will be deeply missed.
when I first got you, dorsal fin missing, but energetic to my touch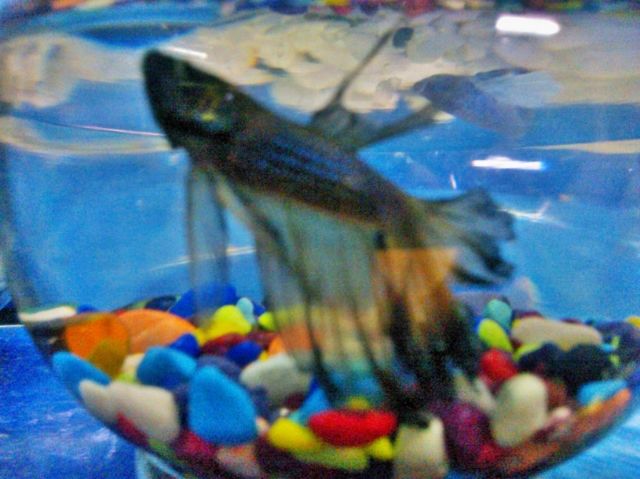 Your dorsal fin began to heal, but your anal fins were ruined, and you contracted ick.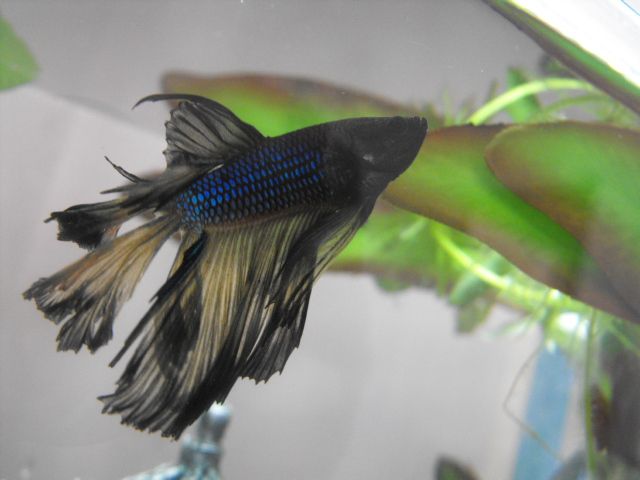 The ick was gone, or so I thought. Your anal fins began to heal.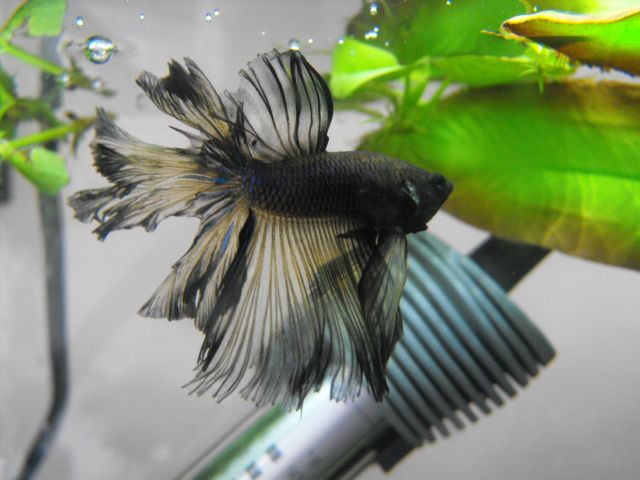 Then, you just stopped trying it seems. You wouldn't eat, and you'd hover in one place. You wouldn't come greet me and you turned pale as the moon. One day I came home from school and saw you on the gravel. You didn't float, you sank and so did my heart. I cried for hours and buried you. Blamed myself for not trying harder. You were the best I'd ever had and I will never forget you.
RIP Dusk.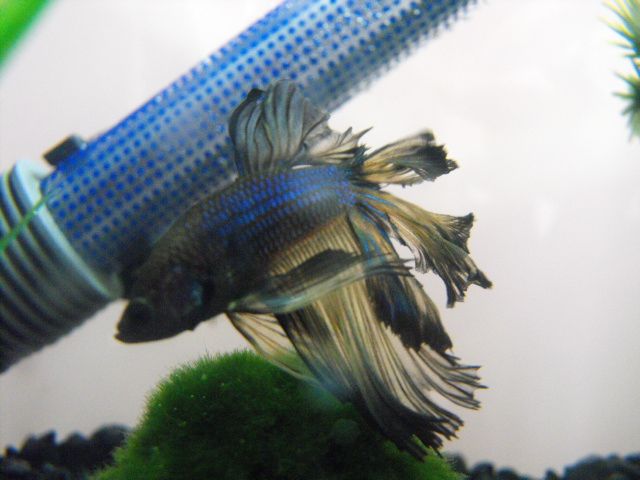 Member
Join Date: Sep 2012
Location: Lincolnshire UK
Posts: 2,022
I'm sorry to hear this
RIP Dusk.
---

If I have drawn a picture for you, full size versions are available on my DA page
http://candyfloss-unicorn.deviantart.com/gallery/48603004
---
Last edited by Indigo Betta; 06-15-2013 at

09:42 PM

.
Thank you.
I was really shocked, because it seemed to come out of no where,
but time has helped.

I can only hope that one day I'll find another betta has a beautiful and sweet as him.
This made me feel better. I could actually see the place in my head and it's beautiful. I know one day I will come to see all my little fishies waiting for me. And my little Pizza will come and he'll be upside down only briefly, and not due to ailment, but to let me know it's him and he is swimming right. Today they were all greeted by my beloved Mojo who passed on (or rather broke on through as his namesake, Jim Morrison, would have put it) today. Thank you for posting this.
---
Rest in peace little Pizza. You were a true miracle who is dearly missed and will be forever loved by all who knew you. 2 years 10 months of love, life, and weirdness with the fish who just kept on living!
I love your decripition of a place free of pain and I with all my heart believe that as well even though there are days I just can't help but to sit and weep because I miss them so much. I know my grandpa and other friends human and animal are all waiting for me to come Home.
That was beautiful.
---
10 gallon:
1 Dwarf Gourami - Balin
8 Neon Tetras
1 Otocinclus

RIP Plagueis.
I got teary eyed D':
---
Bettas-
Milo : Crowntail, SIP;-;, Vivian : Crowntail SIP, Kawaii SIP, Kano : HMPK, Igneel : Halfmoon, Atlas : Feathertail EE, SIP, Magnus : DTHM, Avian : HMPK, Juno SIP-Delta,
Alias-HMDT ,Blu-Delta, Tanso : Wild Smaragdina,Neslet-HMRT, and Hetalia.
Goldfish-
Calico-Shubunkin and Comet-Comet *DECEASED*
I actually almost cried reading this.
---
5 gallon
One betta
10 gallon
Two bettas, divided
Three mystery snails
20 gallon
Seven female bettas
Four oto cats
Five juvenile female guppies
One goldfish (temporary)
29 gallon
One dwarf gourami
Six tiger barbs

27 fish....
I love this...It's just beautiful.