Chance
---
I had Chance for barely two days, another Walmart rescue with SBD, and I now suspect internal damage.
I found him on his side at the bottom of his cup, and after bringing him home he managed to stay at the top, but refused to eat. This morning he took a turn for the worse and was again laying at the bottom of his tank, and a bit afte lunch he passed away. He is now buried next to my little Wildfire under a huge Oak tree...
Rest in peace little guy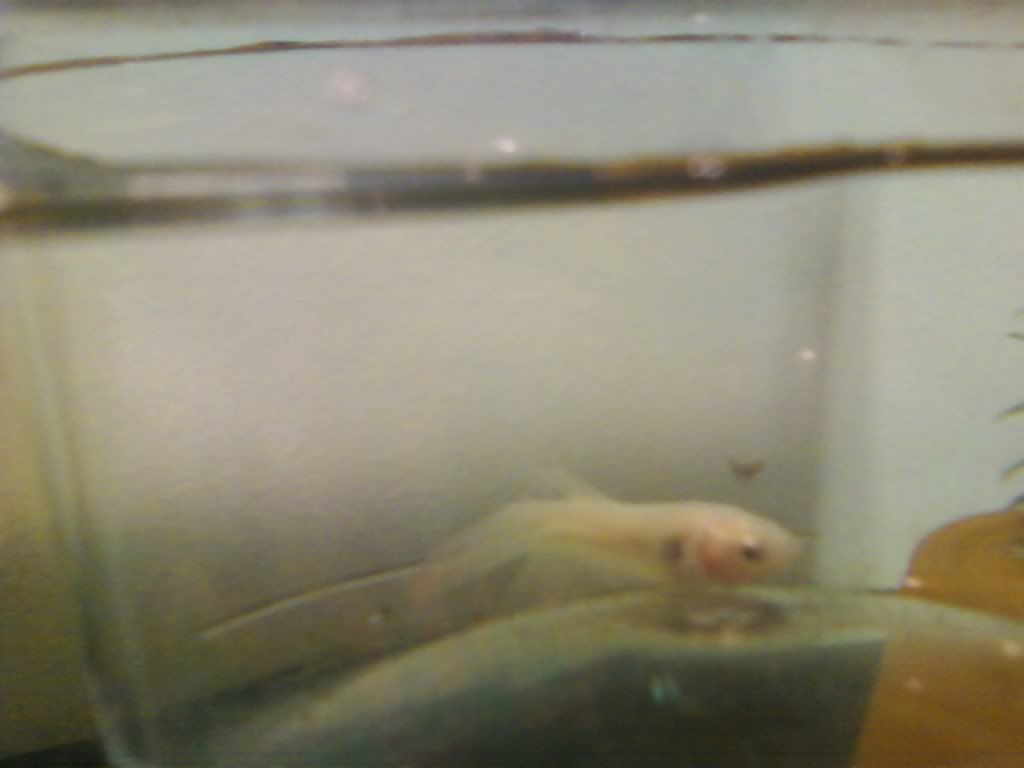 Banned
Join Date: Jul 2008
Location: Central Texas
Posts: 27,607
I'm so sorry about Chance. At least he had a good home and lots of love for the short time you had him.