I will never forget you, Moon.
---
Clown In The Moon
My tears are like the quiet drift
Of petals from some magic rose;
And all my grief flows from the rift
Of unremembered skies and snows.
I think, that if I touched the earth,
It would crumble;
It is so sad and beautiful,
So tremulously like a dream.
~ Dylan Thomas
- - - - - - - - - - - - - - - - - - - - - - -
Moon . . . oh baby.
We had a rough road at first . . . I had watched over him for two months in the LFS, feeling his pain when he was ill several times, and finally he was given to me. I was so happy to have him at last. He was one of the most beautiful bettas I've ever had.
RIP, my dear one.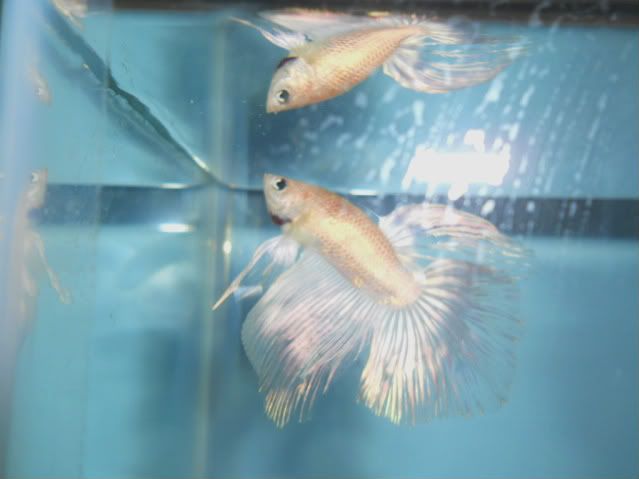 ---
/ Quill (Brown Tabby and White Pancake Monster)[/FONT]
I'm sorry about Moon, he was beautiful
---
6 Betta Splendens
RIP Moon. You were loved.
---
Animal testing is a terrible idea; they get all nervous and give the wrong answers.
I'm very sorry to hear about your baby. God Bless
---
In Memory of Prince R.I.P. 1-12-13
Banned
Join Date: Jul 2008
Location: Central Texas
Posts: 27,607
I'm so sorry about Moon. He looks a lot like My Zinfandel.
Similar Threads
Thread
Thread Starter
Forum
Replies
Last Post
Maka...I'll never forget you.

Arashi Takamine

Betta Memorials

13

05-08-2011

12:50 AM