Goodbye Adric . . . .
---
My beautiful red VT guy decided it was time, without even telling me.
He was acting as he'd always acted - was flarey and eating well. And then this morning he was laying on the surface of the water, as still as can be. I'd never seen him not moving one way or another.
Adric was the kind of betta who was constantly moving, flaring, giving silly little tailwiggles when he saw me. He may have looked a little strange with that small ventral that never seemed to grow any longer. His tail had been eaten in the beginning, but it grew glorious and full. Adric was at his peak. He knew he was beautiful, I would always tell him he was and he would strut around like he owned the place. There were times when I would praise him and he looked at me like he understood.
I loved him so much . . . . my One Finned Wonder <3 <3 <3 <3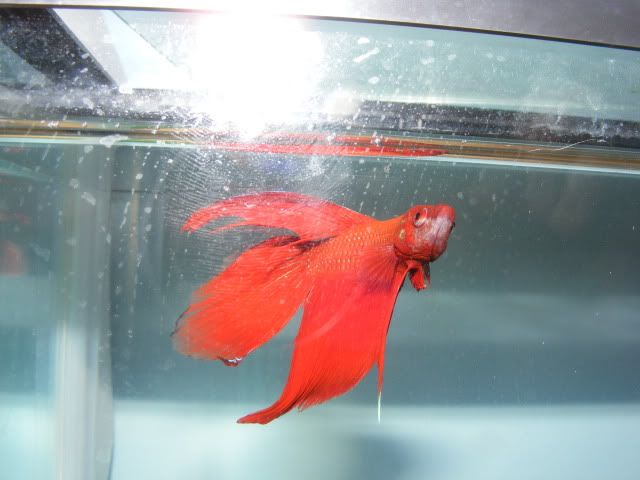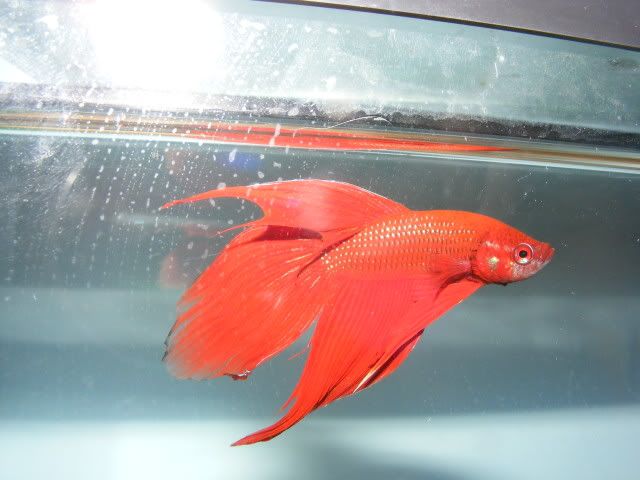 Goodbye, pretty one.
---
/ Quill (Brown Tabby and White Pancake Monster)[/FONT]
Aw I'm sorry he was gorgeous and I love the one little fin my friends female has that its adorable
---
Blog of my Betta endeavors:
http://moonshinesbubblenest.blogspot.com/
Take care of the water,
the fish will follow
Banned
Join Date: Jul 2008
Location: Central Texas
Posts: 27,607
He's Beautiful, I am sorry to hear about your loss.
Similar Threads
Thread
Thread Starter
Forum
Replies
Last Post
Too soon to say goodbye

BettaHeart

Betta Memorials

6

03-26-2011

06:48 PM