RIP King Neptune
---
I lost my boy under weird circumstances. I honestly don't know what caused his death. Swimming fine in the morning. Then, the afternoon I get a phone call from my son saying he died. No signs of being sick, water was fine. I just don't understand.This guy had the best personality. He was like a dog in his tank and would come to the surface whenever someone walked up to the tank. My wife and I will miss you.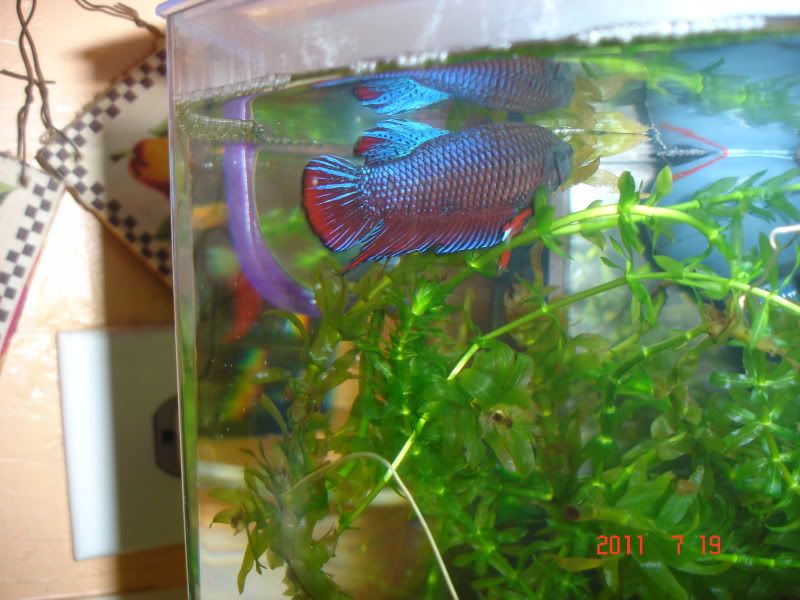 ---
1 VT-Cypress 1 HMPK-Jimmer
RIP
King Betta-Neptune
5*Plakat-Tyson
What a gorgeous guy. I'm sorry you lost him.
---
6.6g planted bookshelf tank -
6 black kuhli loaches, 1 mystery snail
Anubias nana
, Java moss
2.5g planted -
2 horned nerite snails
Anubias barteri
var.
nana
'petite', marimo ball
And a few tropical community and cool water tanks.
Banned
Join Date: Aug 2011
Location: Austin, TX
Posts: 774
Man that sucks. Sorry to here it
Banned
Join Date: Jul 2008
Location: Central Texas
Posts: 27,607
I'm sorry for your loss. Neptune was very pretty.
Oh, I'm so sorry! My first betta was named Neptune, and I still hold fond memories of him years later. RIP, guy.
I'm sorry to hear King Neptune died. I thought he was shiny, and all knightly with such a name. my sincere condolences.
---
My Bettas
Zora first HM
Garnet my baby girl female VT
Vern my Pleco
My Other Guys
Lucifer my Siamese Cat
Similar Threads
Thread
Thread Starter
Forum
Replies
Last Post
Neptune

smangirl

Betta Fish Contests

2

02-24-2010

02:15 PM