Grendel the dalmation
---
Grendel passed away a little while ago, he is the fourth betta I have 'rescued'from the same walmart who died with these symptoms, I am going tomorrow to talk to the store manager, still trying to find out what this thing is....
RIP little Grendel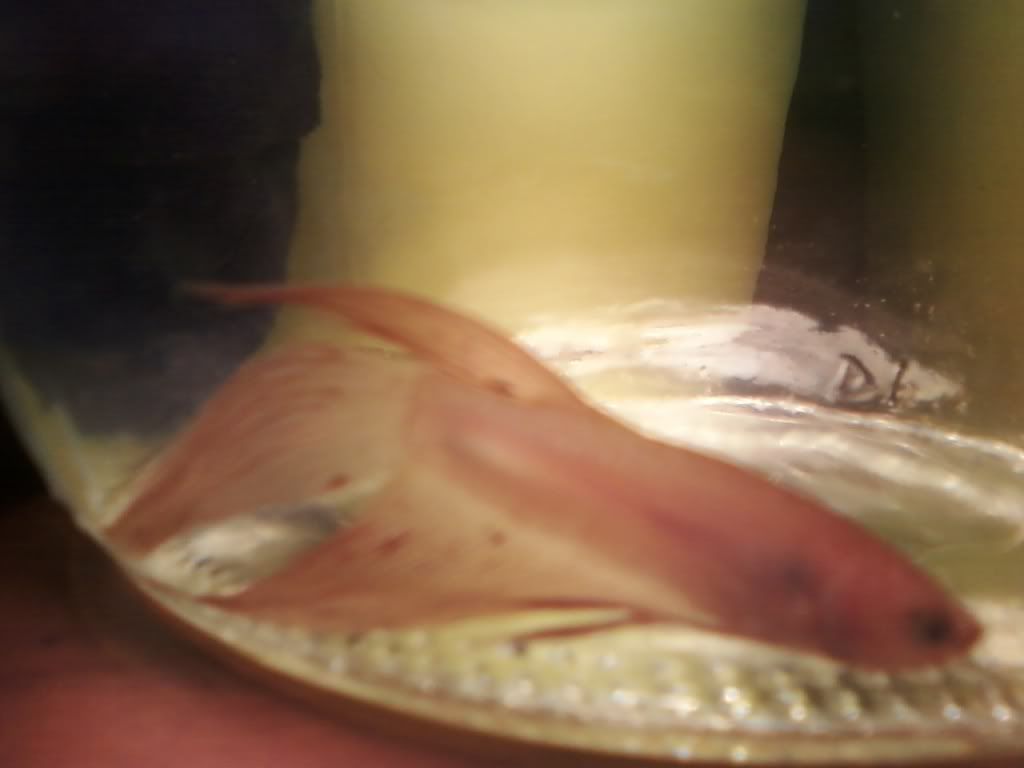 ---
19 Bettas:
Hercules, Finn, Flagg, Sammy, Jackpot, Anchovy, Gotham, James, Honey, Echo, Ender, Merle, Orpheus, Dancer, Peanut, Dragon, Omen, Eurydice, Smudge
PLUS
My
FIRST
spawn!!!!
Unknown number of fry... HM marble + HM marble
3 Corys:
Ned, Lucky, and Dusty (AKA Nemo)
3 Dogs:
Chai, Punk, Pandora
1 Turtle:
Monty
Banned
Join Date: Jul 2008
Location: Central Texas
Posts: 27,607
I'm sorry about Grendel. At least he had a good home with you even if it was just for a little while.