Goodbye to them all...
---
I havent made a thread for all the fish i have lost since starting on this site... And i figure it is time...
I lost the fight with Blackbeard this morning... Some time in the early hours he passed away. I dont know what was wrong with him, or why he suddenly stopped eating, but i suspect it was heavy metal poisoning from not using water conditioner for a few weeks. (where i live they dont put chlorine in the water, so i thought it was safe... forgot about the heavy metals.) Im sorry my Pirate boy, i should have known better... <3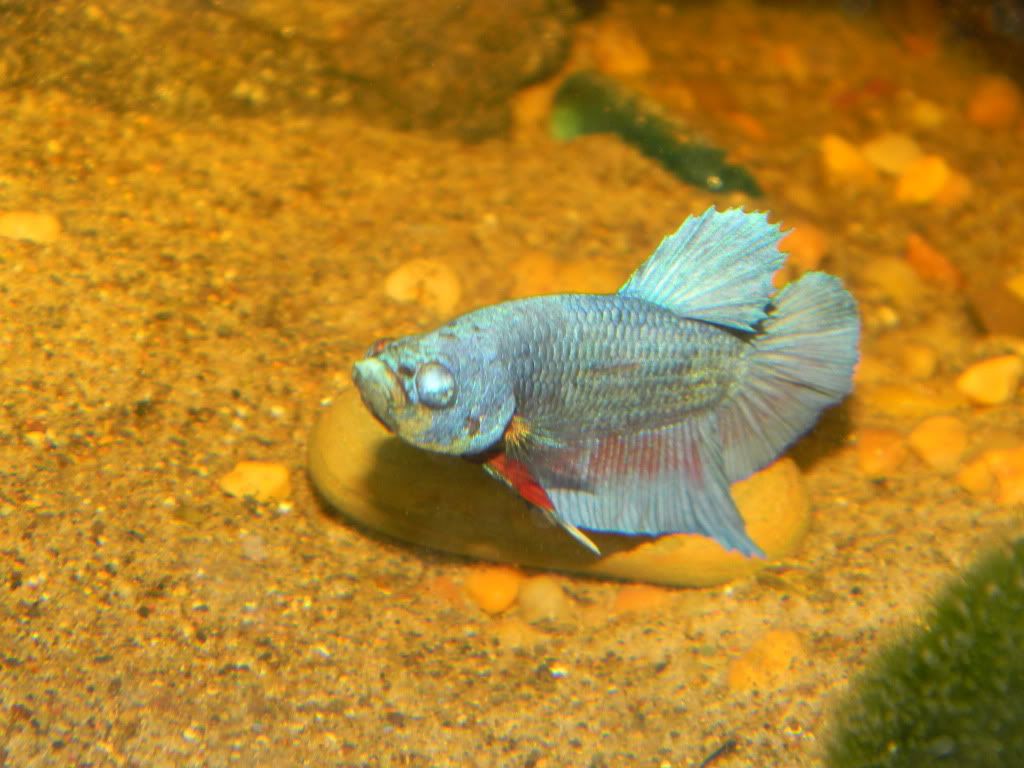 Endymion, i lost you for the same reason, and god i feel terrible... You were all set to go to a nice new home, and my stupid mistake cost you your life.. I hope you can forgive me buddy... <3
Mongkut, i am still at a loss as to why you passed... I suspect it was bad breeding, as you came from Walmart, and a terrible start in life... You were my little prince buddy, and i will miss you terribly... Swim free under the bridge, and ill see you sooner than you think. <3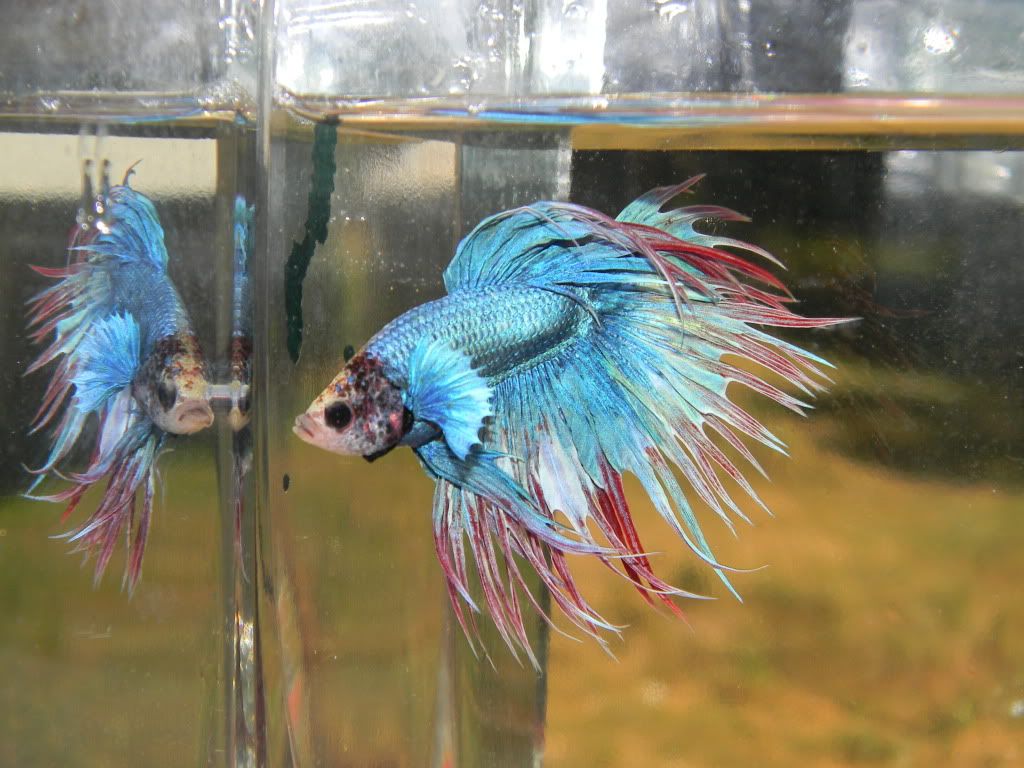 Pickle, i feel the worst for you... You died a horrible and terrifying way... Stuck in a hole in your favorite cave... I should have plugged the hole better, you would still be here... Please forgive me... <3
Willy, my little carnival rescue, your SBD just got the best of you, and you passed before i could help... Im so sorry dude... Flare till your tail bursts buddy, and it will be better before you make your next move... <3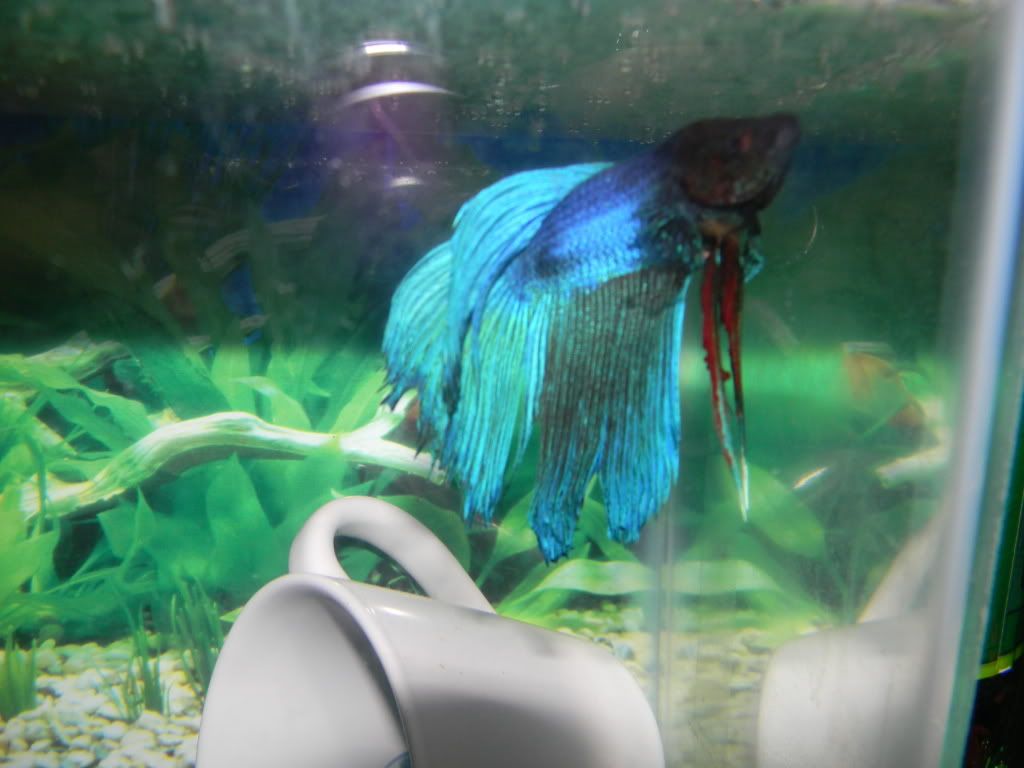 Jackie and Casper... My little frogs... I still hurt when i think of the pain you must have had in the last few hours... I tried so hard yo help you Cas, and Jackie... I didnt even know you were sick... You taught me so very much about your kind, things that i will never forget... Ill miss you two goofs most of all. Go and sing for me, ill be listening for you at the bridge my friends. <3
Ill see you all under the bridge... I love you guys, so very much. Swim free my friends. <3 <3 <3
Member
Join Date: Apr 2011
Posts: 211
I am really sorry for the loss of your friends. Good luck man.
Thank you for your words. :) I miss them, but i know they are in a place free of pain now...
Banned
Join Date: Jul 2008
Location: Central Texas
Posts: 27,607
I'm sorry for your losses. Your fish, especially the second one were beautiful.
Thank you so much... I miss them all terribly.
I'm so sorry.

Endy passed? Oh no... He was so pretty. I remember him. He was alive and well just a few days ago. What happened to the frogs? Poor dears. And was Blackbeard blind or something? His eye looks.... I dunno.

But beautiful babies.
---
*2 Bettas (for now RIP Ryu) *2 Goldfish *9 Guppies *1 Gourami *2 Chinchillas *2 Budgies *2 Dwarf Frogs *1 Dog *1 Cat *2 Hermit Crabs *2 3gs *1 10g *1 Pond *2 2gs
Endy has been gone nearly a week now, yes... And Blackbeard was a dragon, and had scales that grew over his eyes, he could only barely see out of the other side.

The frogs... I dunno. One evening i came home from work and Jackie had passed away, and two days later Casper developed redleg and there was nothing i could do but keep him warm and comfortable till he passed. This was several months ago however.. These guys didnt all die just now. This is just a memorial to all the ones who have passed since starting here.
Banned
Join Date: Sep 2011
Posts: 94
I am so sorry for you losses!! They were all gorgeous! And obviously well loved!
Oh I know.

Poor fishies n' froggies.

I hope my frogs live a long time.
---
*2 Bettas (for now RIP Ryu) *2 Goldfish *9 Guppies *1 Gourami *2 Chinchillas *2 Budgies *2 Dwarf Frogs *1 Dog *1 Cat *2 Hermit Crabs *2 3gs *1 10g *1 Pond *2 2gs