Peaseblossom
---
My angry little dalmatian boy died yesterday. I'm going to miss Peasey so much. He flared at the drop of a pin .... Peasey was one who hated everything, and he made me laugh! He would flare and patrol and do all sorts of silly things before he ate his pellets. He would show his bloodworms who was boss and then attack them with gusto. He liked to chomp my fingers and then weave himself through them just to show off. Peasey was a tailbiter too, a neurotic little guy who was always grabbing the ends of his beautiful tail and eating them. no doubt, he must have flared at his own tail ....
I never caught him doing that. I suppose he must have flared at Death when he saw Him. That's right baby, show 'em who's boss.
You were well loved. Sleep well, my dear.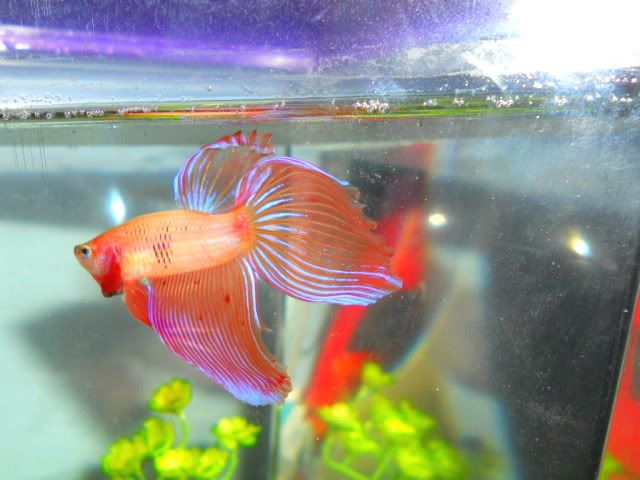 ---
/ Quill (Brown Tabby and White Pancake Monster)[/FONT]
im sorry about that
---
Bettas own me and always will
Awwwwww.... I love those fiesty boys!!

RIP Peasey.
---
Animal testing is a terrible idea; they get all nervous and give the wrong answers.
Banned
Join Date: Jul 2008
Location: Central Texas
Posts: 27,607
I'm so sorry for your loss.