Why Skylight? I wish i knew what happened...
---
Skylight passed away rather suddenly last night... I suspect he may have had a birth defect, or his organs just failed fro his picky eating... He would only ever eat one, maybe two small blood worms at a feeding, and always ignored the pellets, even the teensy ones... He never thrived...
I walked into my room last night/this morning (it was just after 2 am) and saw him having trouble swimming... But by the time i had him cupped it was too late, he passed away before even hitting the water in the cup. He was ever so slightly pineconed as well... *sigh* I am so sorry my beautiful marble baby...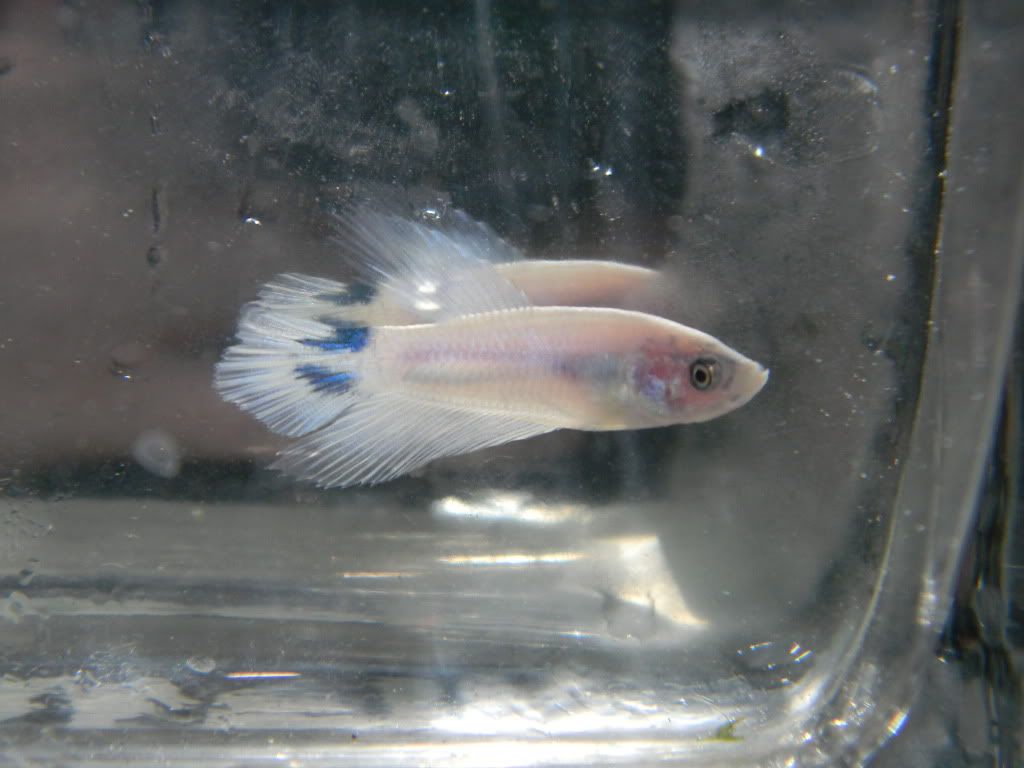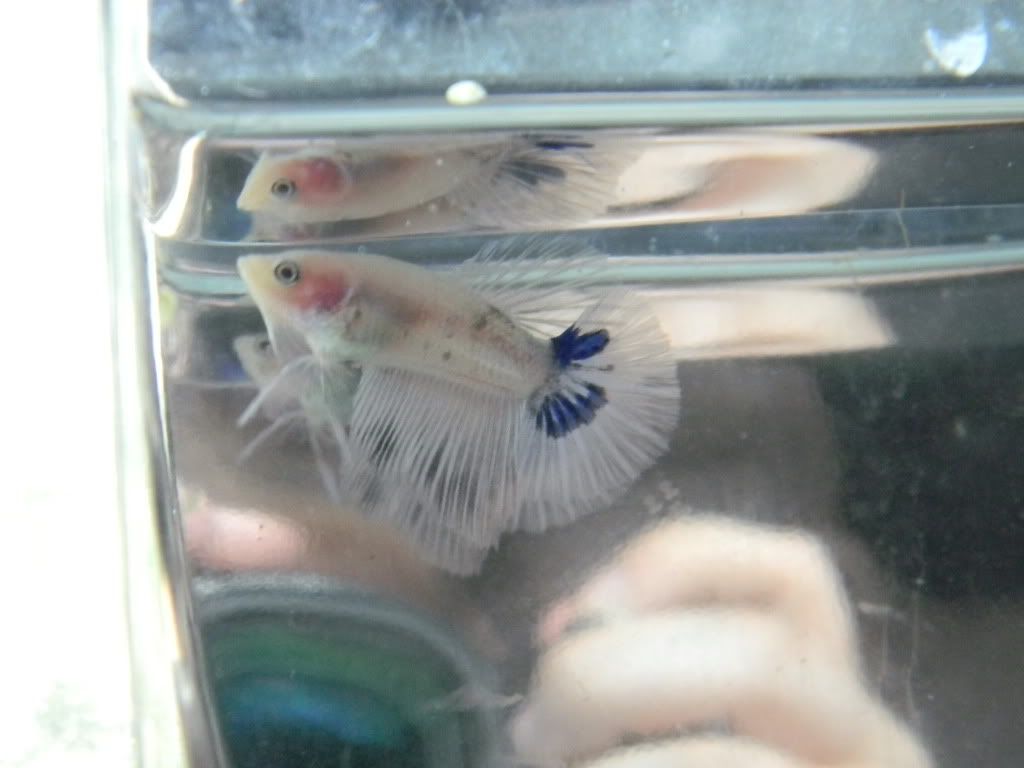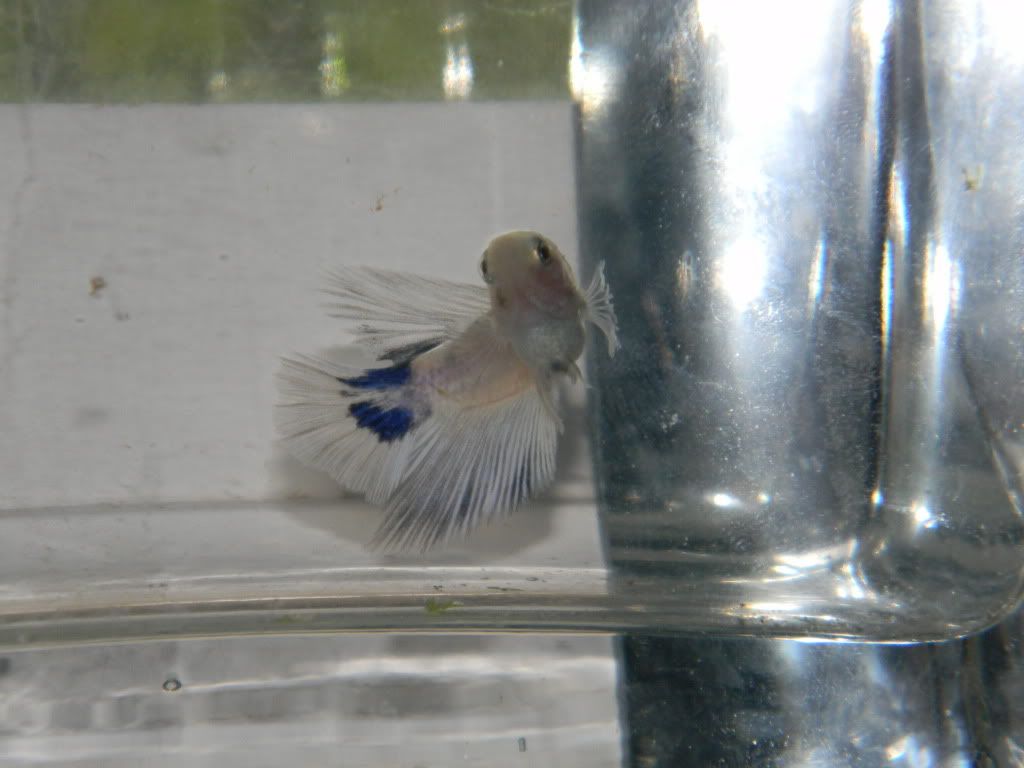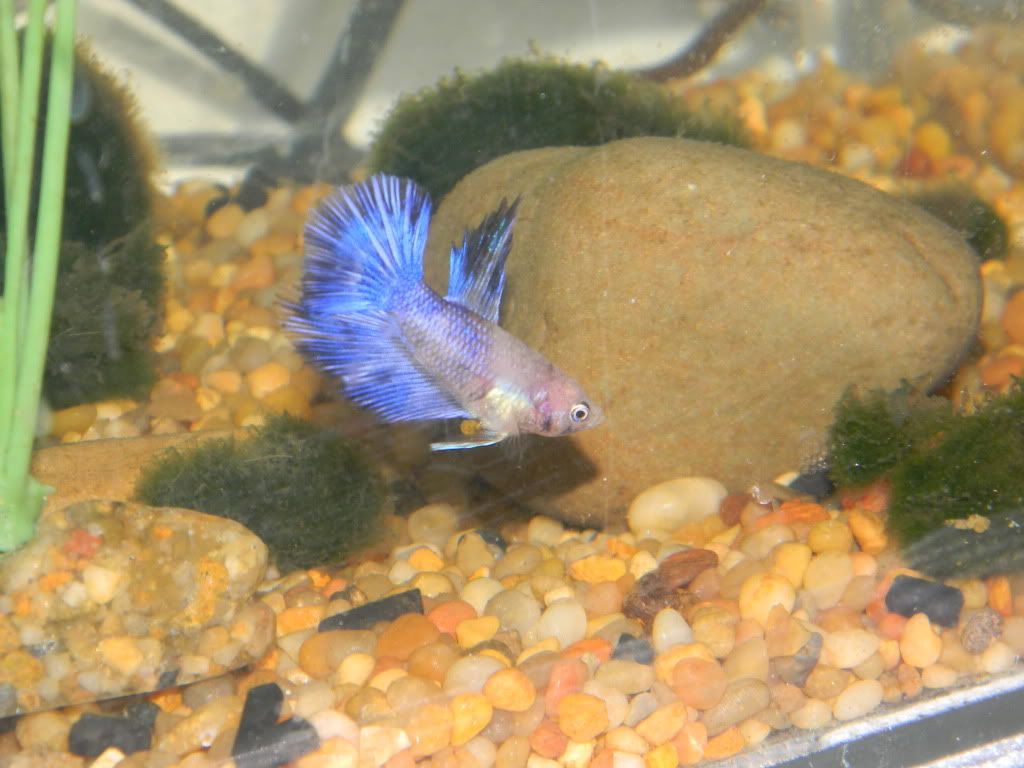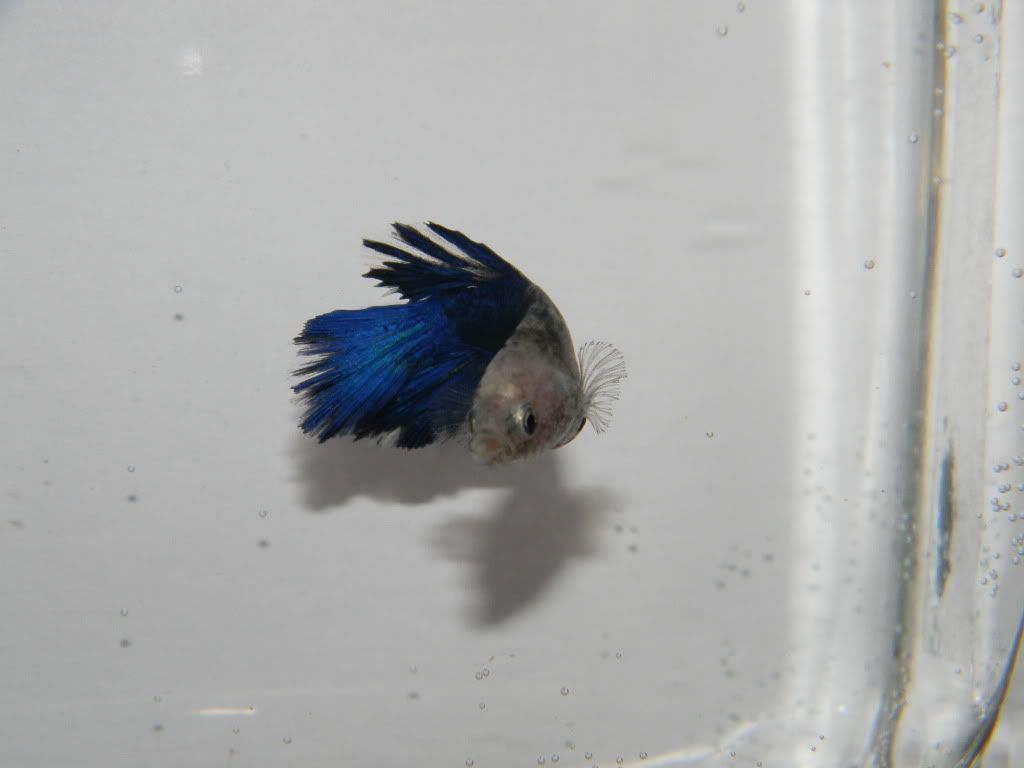 I am so sorry baby, please forgive me...
There was nothing you could do to save that fishy :( I'm so sorry for your loss. He was a very unique and beautiful fish. At least he lived with someone like you! <3 RIP little guy.
---
English major at Oakland University :)
RIP Chloe baby, I miss you with all my heart</3
RIP Ariel, I'm sorry I couldn't save you </3
My girls :)
RIP Tilly - VT / light pink, dark pink, light orange
Valerie - sDeT / turquoise, dark blue, dark gray
Sophie - DT / medium pink, white, dark pink, light blue
Cora - DT / light teal, dark teal, blue, brown
Juliet - VT / dark gray, red, blue
BETTA FEMINIST ♀
Thank you... I didnt even realize he was sick, it was that sudden. -.- I miss him so much.
So sorry to see such a cute little guy pass. I've found my cellophane-type bettas to be a lot less thicker through the body than other colours.
One thought however, is that he might have had internal parasites. I had a betta that was never quite healthy (always thin and quick to bloat), who started pineconing one day, and it turned out to be worms.
Just thought I'd put that out there in case something similar happens in the future to you or anyone else. It's always sad losing a fish, particularly when it's unexpected
---
Sory for your loss :( *Hugs*
---
Fish are God's RAINBOWS underwater
Dreamer,Whisper,Sunshine,Lilly,Ester
Banned
Join Date: Jul 2008
Location: Central Texas
Posts: 27,607
I'm so sorry foryour loss. He sure was pretty.
I'm sorry for your loss as well. I know it must be hard because he went before his time. but at least he had you to take care of him while he was here!
---
My bettas: 6 boys and 8 sorority girls
Making it my mission to have all natural planted tanks!
New Member
Join Date: Sep 2011
Location: Florida
Posts: 71