Goodbye Sumo
---
I had to euthanize Sumo today, he was my oldest betta and hung on for a long time through his old age but it got to the point where he struggled to do anything and everything and was so weak that I couldn't watch him suffer anymore.
R.I.P little dude
Here are some pictures from his younger more glorious days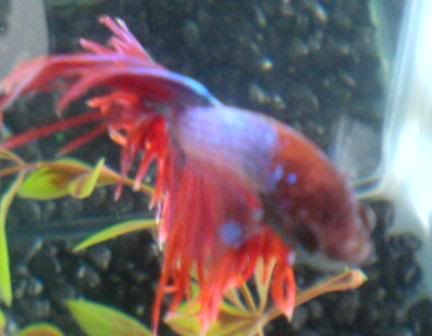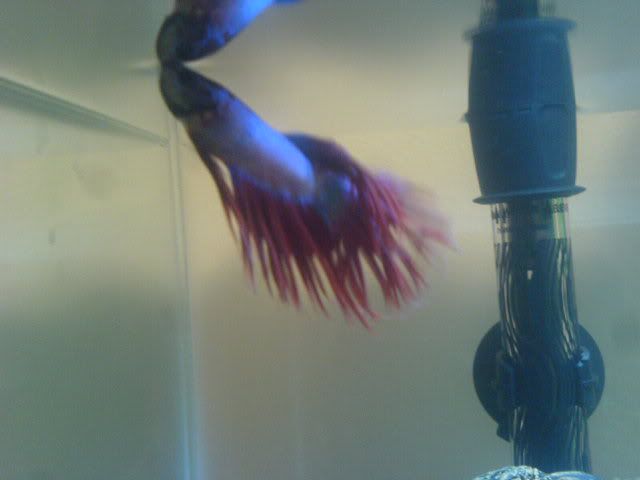 ---
- My Boys -
Lenymo the crowntail
Shiloh the veiltail
Little Derp the halfmoon



---- <3 ----
R.I.P Chairman Mao
R.I.P Sumo
I'm so very sorry to hear about your little guy! he is now swimming under the rainbow bridge!
---
*Pebbles,Landin,Jack,Firework*
Rest in Peace: <3
Comet
Pedro
Milo
Bentley

Cory Catfish:
Mack <3 (peppered)
Cheese (albino)
He was a pretty boy. It's always sad to lose one of these guys.
Banned
Join Date: Jul 2008
Location: Central Texas
Posts: 27,607
sad face. poor sweet fishy.
---
The Boys:
Frosty Love HM, Kilian VT, Lenny Combtail, Tye CT, Stiletto CT
Sorority:
Jackie, Aurora, Pebbles, Sapphira, Mya, Cherry, Sharkie
Rest in peace, to those I'll forever miss, swimming under the Rainbow Bridge ~ Curly, Cupid, Ryuu, Ren
Thanks everyone.
---
- My Boys -
Lenymo the crowntail
Shiloh the veiltail
Little Derp the halfmoon



---- <3 ----
R.I.P Chairman Mao
R.I.P Sumo