Bye, Flair
---
Well, I'm heartbroken to say I found Flair dead this morning in his tank. His tankmates were affected but I think I caught it in time to save them, but not Flair. It's really hard to type this because of the long history I've had with Flair.. he was the third betta I ever had. He was the reason why I first came onto this site and started getting more help and advice about betta fish. My mom brought him home one day after Fitz died and brought him up the stairs to me.. the rest was history. I named him Flair because he seemed so sassy and his tail was twisty. He tolerated me learning how to use the filters, battling my first round of fin rot, buying fifteen million more betta.. he was the happy one. Pierce was sick last year and Flair was the one that chased after my finger in the water and made bubble nests. I remember when I put in my first divider for him and Pierce- he immediately got into the other side and confronted Pierce. Scared the crap out of me. We started calling him the fiesty one from then on. I got the blue cup for him, and it was his cup. His tail was unique in the way it curled off, but he eventually bit it off and it grew back a reddish color. He always had a certain way he swam, usually in a square formation, up and down. I'll miss that silly little fish. We buried him in the back yard under the oak tree.
Bye Flair. Thanks for putting up with me. <3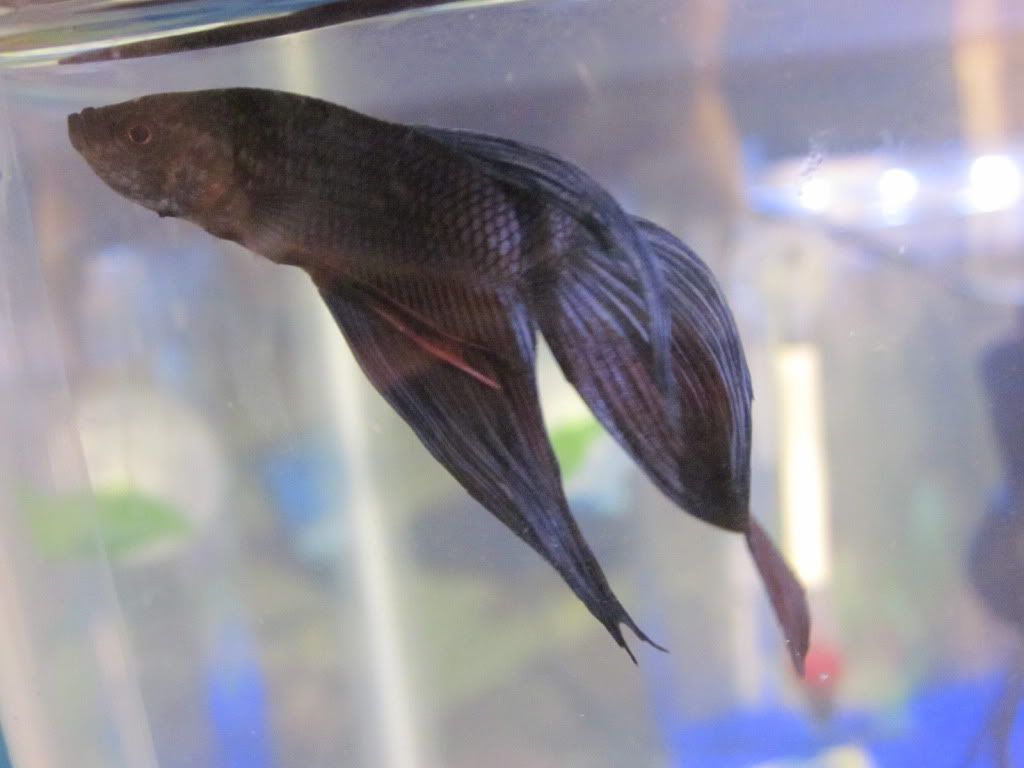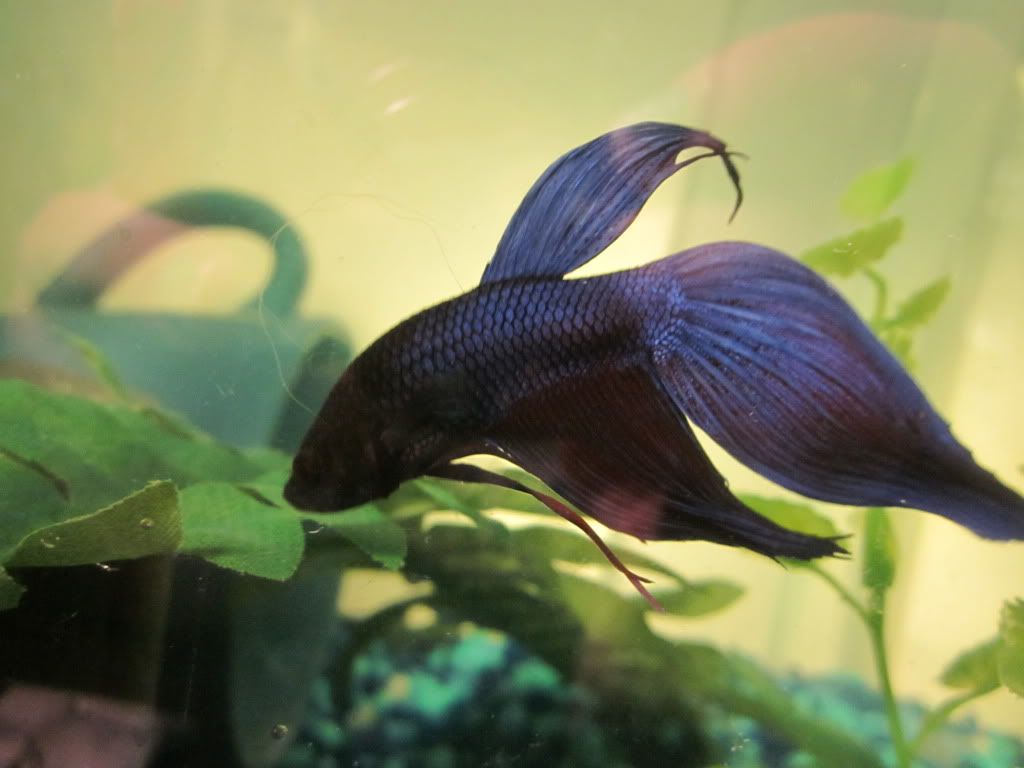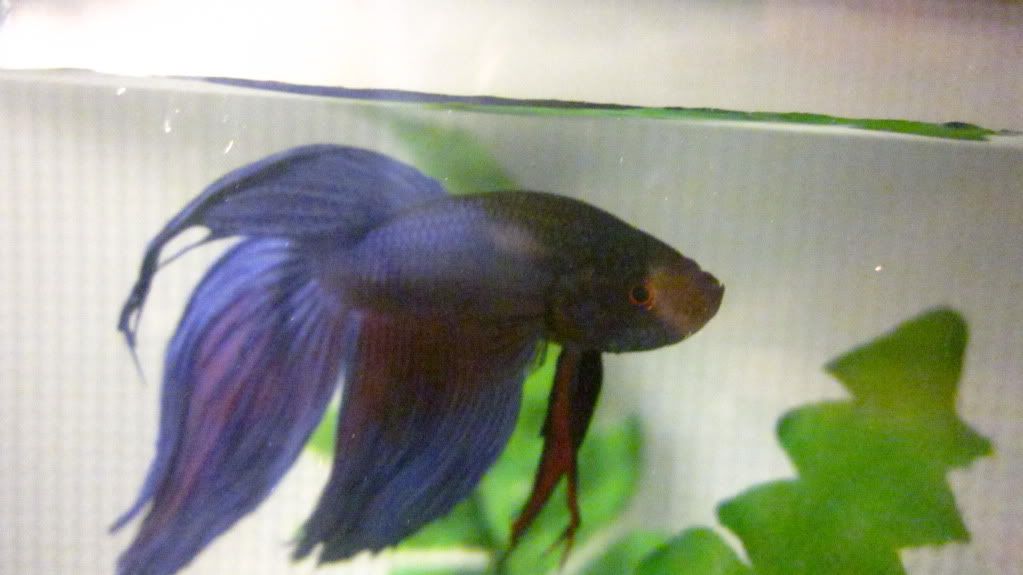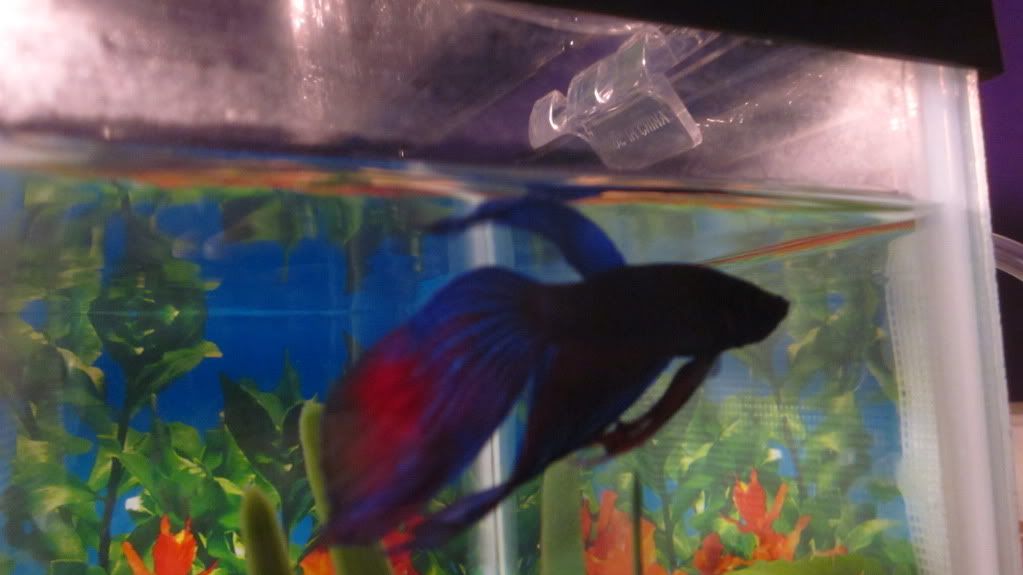 ---
Boys: Ichabod, Canary, Perseus, Louie, Cherokee, Rojo

Girls: Marie, Hilda, Pixie

Rest in Peace: All of my former fishies. <3

---
Last edited by hmckin20; 03-09-2012 at

01:41 AM

.
So sorry for your loss he was beautiful and surely lived a good life with you
---
Benzema-- dragon HMPK <3
Anani-- Halfoom <3

In Fish Heaven ~ Comanche, Rufio, and Malachi ~
In Doggie Heaven: Minnie (schnauzer)