Young/Baby rabbit snails for sale
---
I've got a limited number of young/baby rabbit snails. they would be $3 a piece, I can ship about 3 or 4 in a box, $6 bucks to ship priority.

I've got less than ten though, so I'll be sure to close up shop when I run out.

Post in the thread, and send me a pm!
I've heard they eat everything XD how have they been in your tanks?
they do very well!they like warmer temperatures, like around 80-82 is their favorite. and they do eat just about anything you give them. they loooove fresh veggies, algae wafers, fallen fish food, yes anything xD

ALSO i believe they can get to around 3 inches long- my mother is already 2 or 2.5 at least.

just an update guys:
i'd do 2 for $5, 3 for $7
still the $6 priority shipping

any more than 3, and we'd work out a great deal ;)
they were pretty and I really wanted one from petco. but they I read that they ate plants and was all like... but... i like my plants...
lol. the only ones that even make it up on the plants are the little babies. the rest are too heavy :) and I've only seen the mom eat algae wafers, cucumbers, and whatever she finds in the sand. Sometimes she seems to snack on things on the glass- the babies more often than her- and she really leaves my plants alone.
They are heavy though. The bigger they get, the lazier they get lol. Momma snail
will
climb up the 18 inches of glass, but usually she crawls around the bottom, stuff like that.
Also they have the cutest faces.
I will try to find some pictures, but I don't have very good face shots. I might get my sister to let me use her camera (been meaning to borrow it anyways- lol!) but for now, I will share a couple of cute shots :3
Momma LOVES her cucumber :)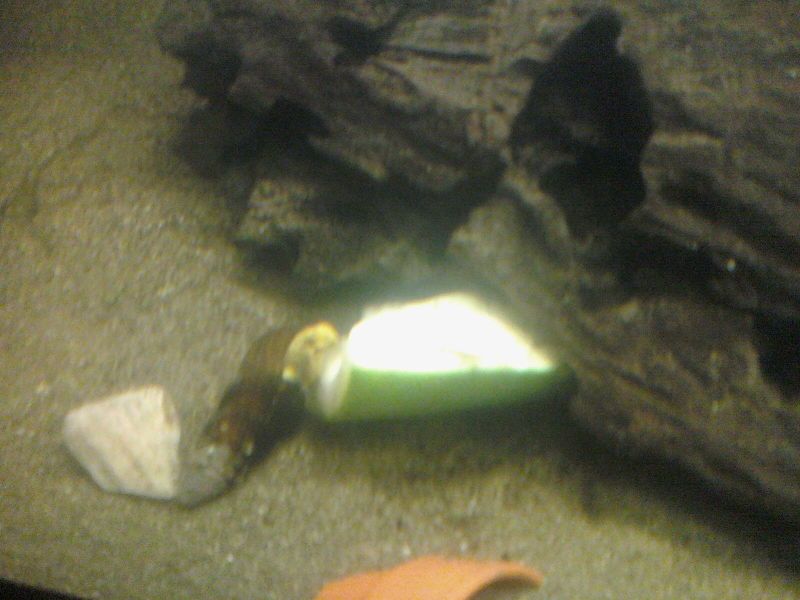 Momma climbs the glass, with a baby next to her, and on her back, a nerite snail is going for a ride!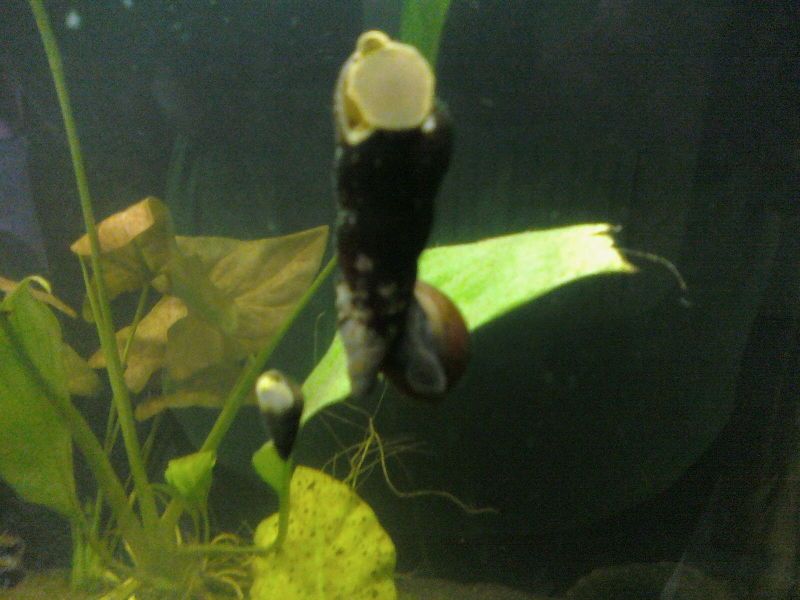 Quality time- baby "snuggling" with mom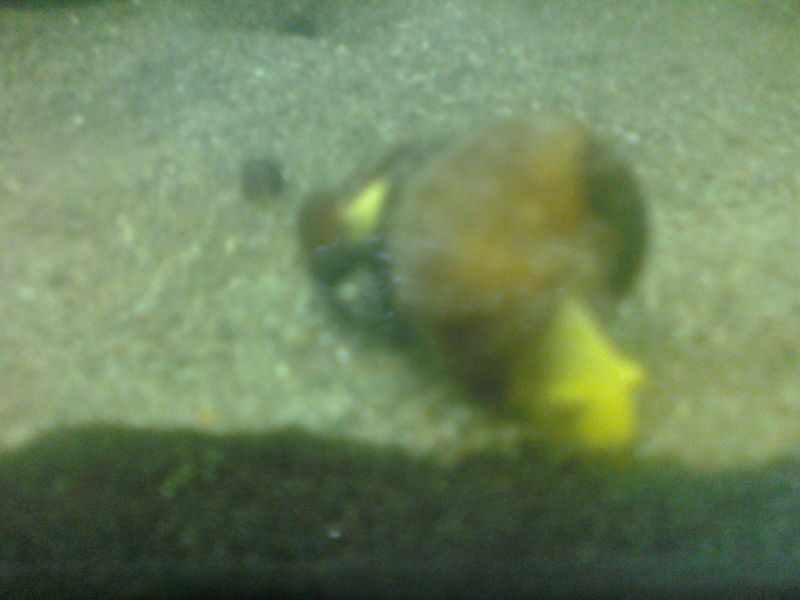 And here's a baby. To give you an idea of how small this newborn was, the cave behind it is a votive candle holder, and its a few inches behind it.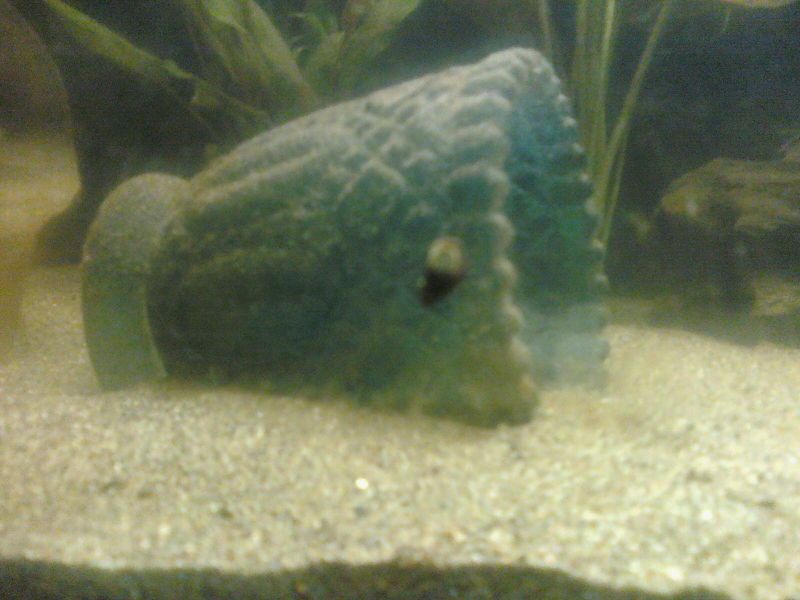 Only have a couple left now!!!
lol! don't you want some Ao! :3
Not really, I did a long time ago :D But now I'm happy with my MTS :) XD I want more RCS at this point :) And a light 5 gal tank :D
lol! that's cool :) MTS are rad, i've got some babies growing in a 1 gallon tank that i'll move back to the 29 soon. also I'd love some shrimp. hope you find some!