Reducing my Breeding Stock - High Quality Fish from KadenJames for Sale
---
As much as I absolutely hate to do this, I have to. Due to unfortunate financial circumstances, I need to sell some of my fish. They are imported from Thailand, and were carefully chosen for breeding purposes. If you are interested in them, please send a PM.
Males:

This guy is a nice big eared salamander colored HMPK. He's very big, and has quite the personality. He also eats like a pig.
Asking $15.00
This guy was originally for my Mint dragon line. He's got pretty nice form, a smooth topline and a frontward facing dorsal. He's also got nice, long ventrals.
Asking $20.00
http://i1054.photobucket.com/albums/...stock/0059.jpg
This guy is the brother to the male above, also meant for my Mint dragon line. I found this guy interesting because of his round face. He's got very bold color, a strong D shaped caudal, broad dorsal, smooth top line and very long ventrals.
Asking $15.00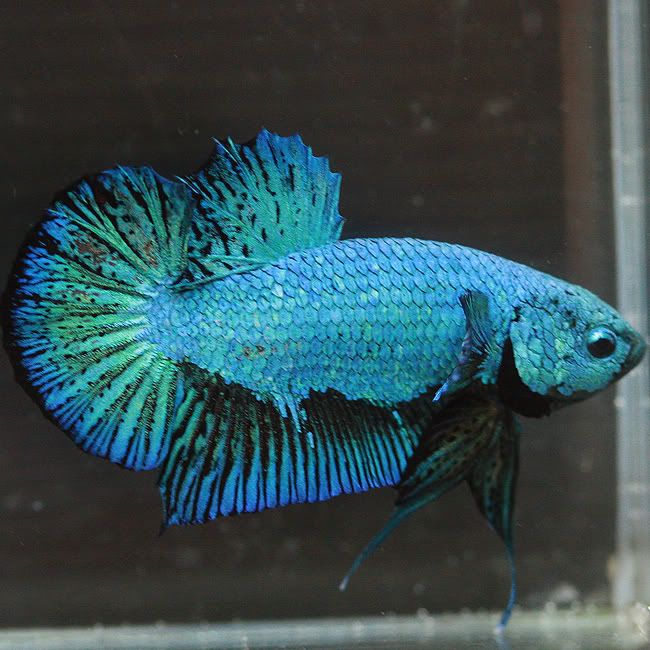 This is one of my favorite males, he's a HM with great form. He has marbled like crazy, though, and is a deep emerald green color. He's also started to tail bite, so he's got some damage.
Asking $20.00.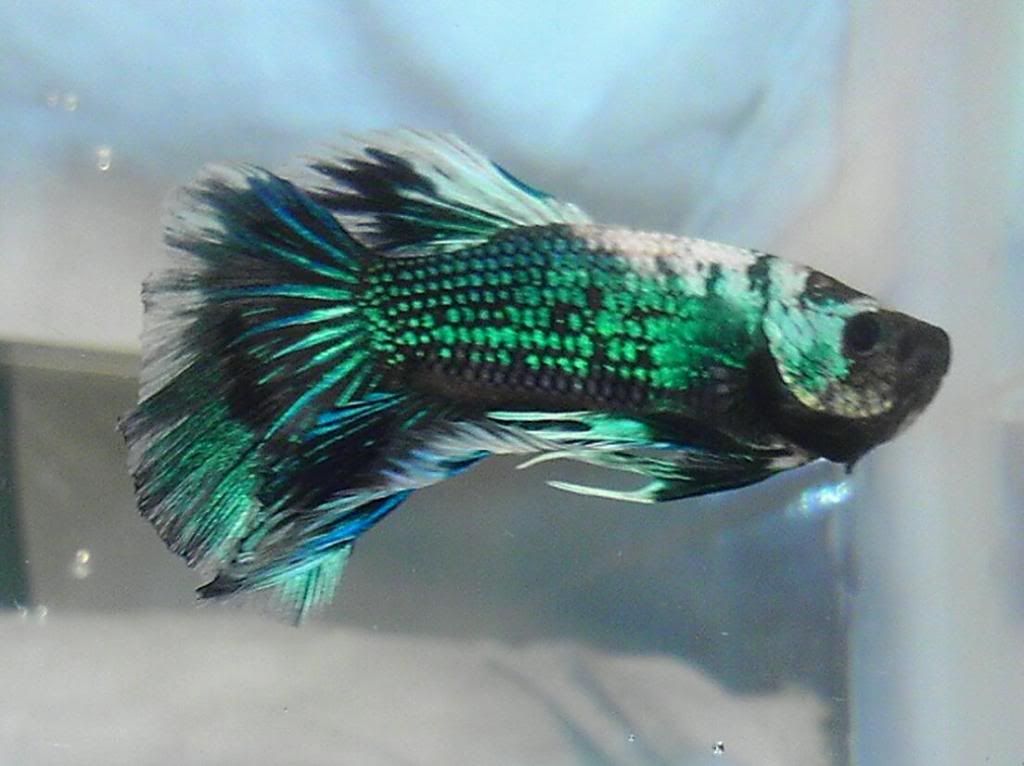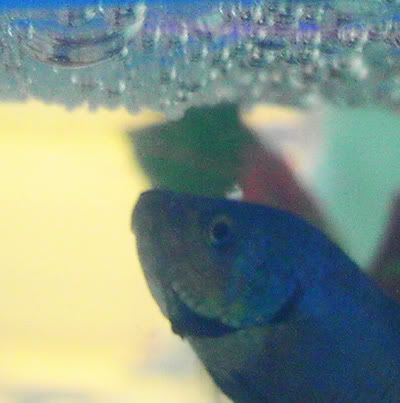 Females:


This girl is the sister to the HM male above. She's got an awesome D shaped caudal. She's also marbled out quite a bit, and like her brother is a dark emerald. She's been successfully spawned several times.
Asking $20.00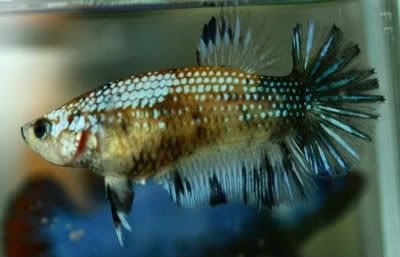 This female is one of my favorites. She's a beautiful steel blue color, and has pretty decent form.
Asking $15.00
This girl is the sister to the two mint dragon males above. She's got great bold color, and her finnage has really developed nicely.
Asking $15.00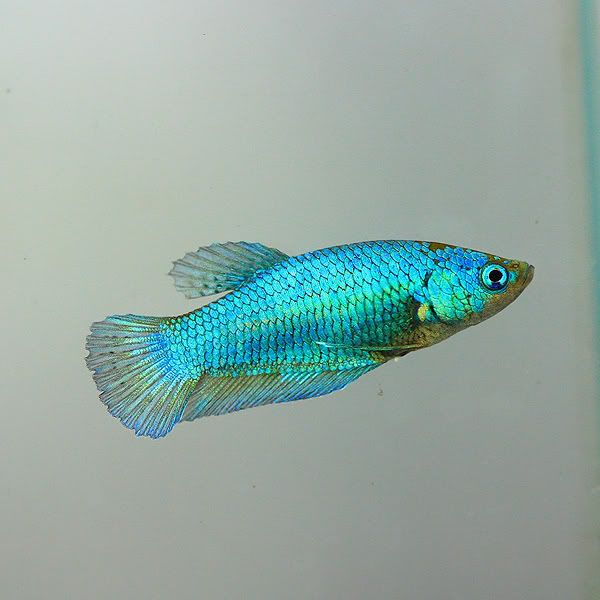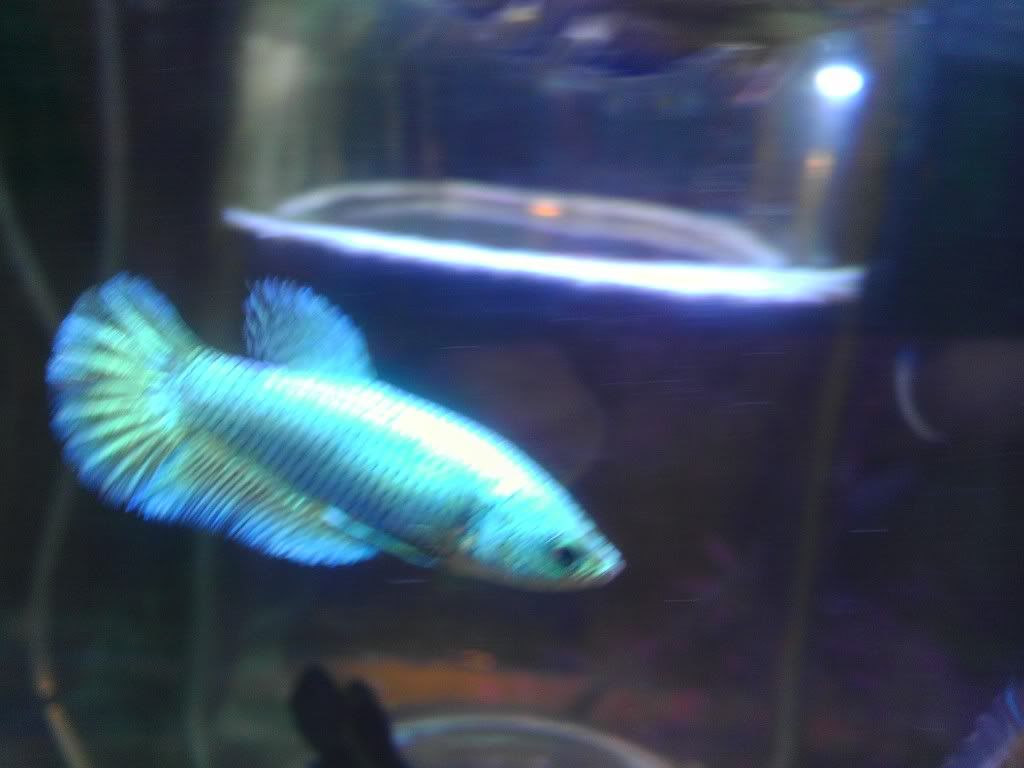 Is the black and white $20
---
Sorry if there is spelling and grammer mistakes above. I am not good with either.
If you have fish or plants you need to get rid of pm me I am always looking for more.
"Its a small world unless you gotta walk home".
I think we're above sarcasm, guys. ~ redchigh
"Speak for yourself!"
How much is the shipping?
---
Open your eyes
Now is the time
To rise up
With darkness we'll still shine

Whoa, o_O Sorry I posted the picture of the same male like 6 times.
The cost for shipping express is $40, priority is $15. If you're interested in buying, please
PM ME.
Thank you guys.
I wish I wasn't moving soon, I think they are beautiful. I would love the steel blue female but alas I have no room! I hope you sell them all. :)
---
current pets:
Alejandro Marmalade


Rehomed bettas
(
because of my move): Cornelius Buttknuckle, Limoncello Dandy Lion, Cumulus Meriweather, Nimbus McCloud
RIP Pinkerton Flowers and the fish formerly known as Prine Purplius LeGrape
Banned
Join Date: Aug 2012
Location: Hogwarts
Posts: 2,082
Banned
Join Date: Aug 2012
Location: Hogwarts
Posts: 2,082
I will pay to cover shipping costs.