I have a friend looking for a dragon scale HMPK, I'll see if he's interested in any of these
I also have food packs with Pieces of IAL for 3.50 free shipping.. Here is what each package contains.. Atisons Betta pro, freeze dried tubifex and bloodworms, and IAL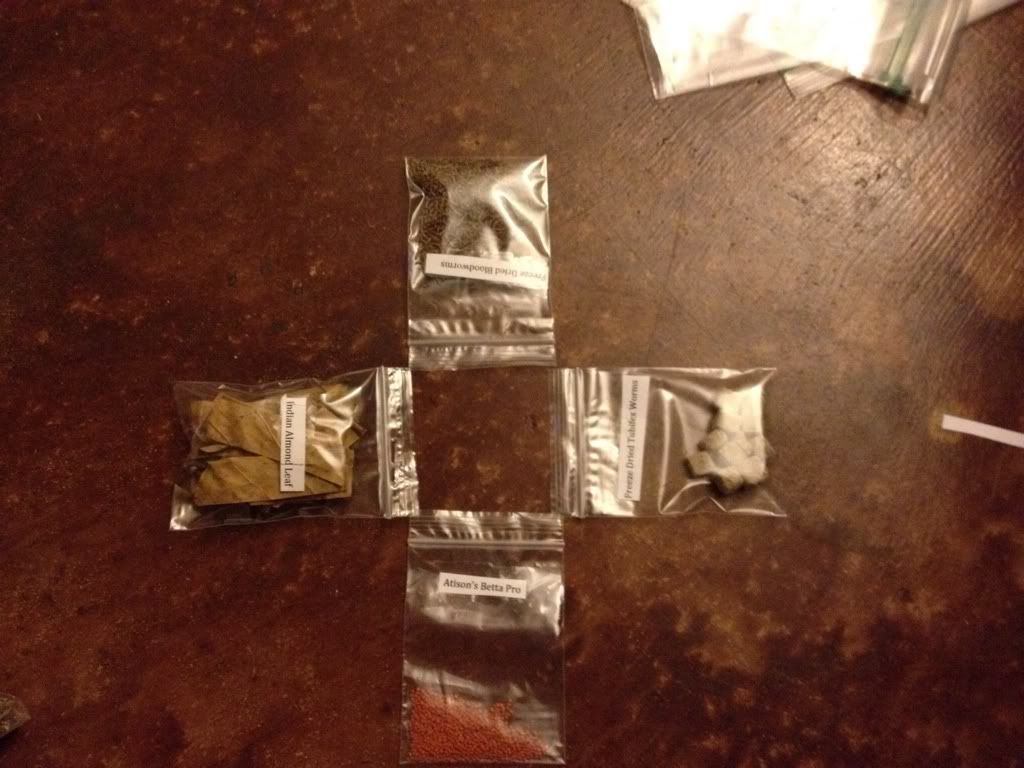 ---
Quote:
The red dragon male is sold
was that to me, or did someone else scoop him up before i could get the money on my card?
---
So remember, when you're feeling very small and insecure,
How amazingly unlikely is your birth,
And pray that there's intelligent life somewhere up in space,
'Cause there's bugger-all down here on Earth.

Godric/Eric/Sookie/Frodo/Sam/Vlad/Rasputin/Genghis/Hannibal/TARDIS/
LaVey/Crowley/Dahmer/Ripper/Al/Thor/Skadhi/Freija/Sunna/Mead/Mani/
Loki/Grendel/Gail/Beowulf/Camilla/River/Bathory/Arwen/Lafayette/Deb/Jack Skellington (soon)
---
---
Last edited by Mo; 09-16-2012 at

01:47 PM

.
Do you ship outside of US?
---
10 Gallon Tank:
~Countless Pond Snails~1 Espe's Rasbora~1 Harlequin Rasbora~
5 and 5.5 Gallon Tanks:
~empty~
Avatar by Fenghuang
Many of my scaly friends from my original tank from 2011 have passed, except for two! I am in the process of re-doing my tank. :)