5 female betta need a good home
---
unfortunately I am giving away my betta sorority because I can no longer care for them :(
They are all pretty healthy, I got 4 of them from petsmart recently and they were in bad shape at first, but now they are recovering. The 5th was my little sister's and was in very bad care until I put her in my 55 gallon tank.
Here they are:
Lilo-all dark blue with even darker blue face (my little sister's) she's really large. Much larger than the others.
Moomin-maroon/blue/red with really cool eyes. They kind of look like goat eyes, theres a stripe through them
Rice ball-lavender with black highlights on the scales, and blue/purple fins
Panda-white with black highlights on her fins and black eyes
Totoro- greyish blue with red highlights on fins. She has had stress marks since I got her, but looks happy. She just recovered from fin rot, so she is seperate from the other females.
I live in santa cruz, california (its between monterey bay and san francisco)
so if you live nearby and need some females, it would be awesome if you took them :)
^Riceball and Lilo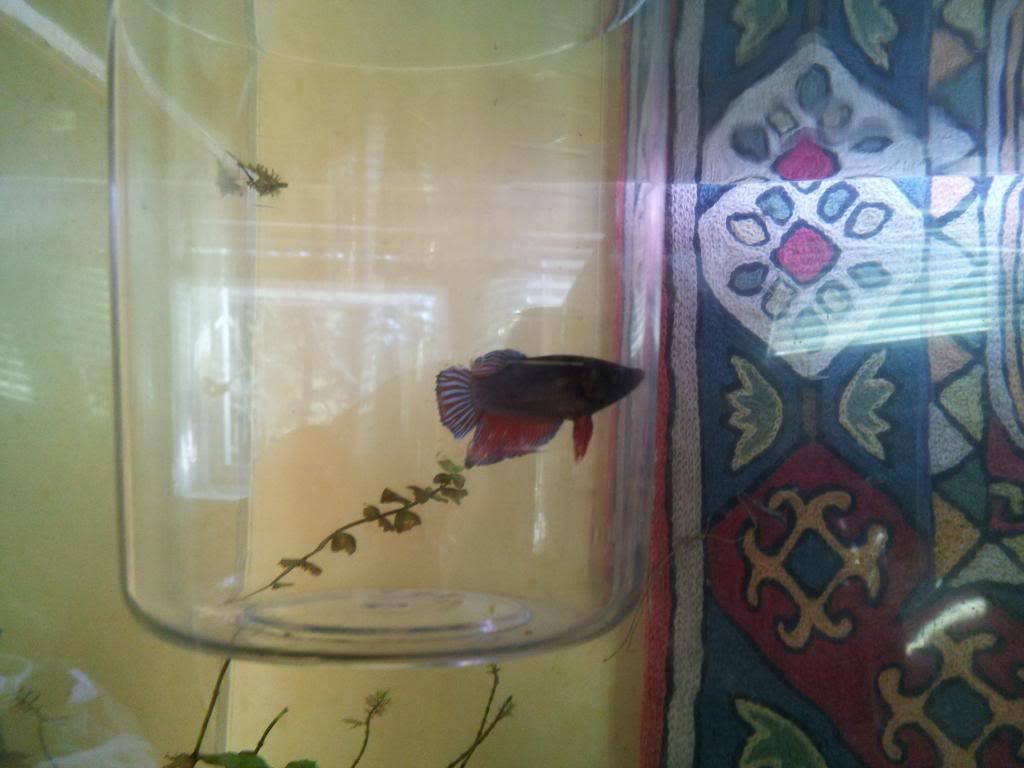 ^Totoro
^Totoro and Moomin
^Riceball and Moomin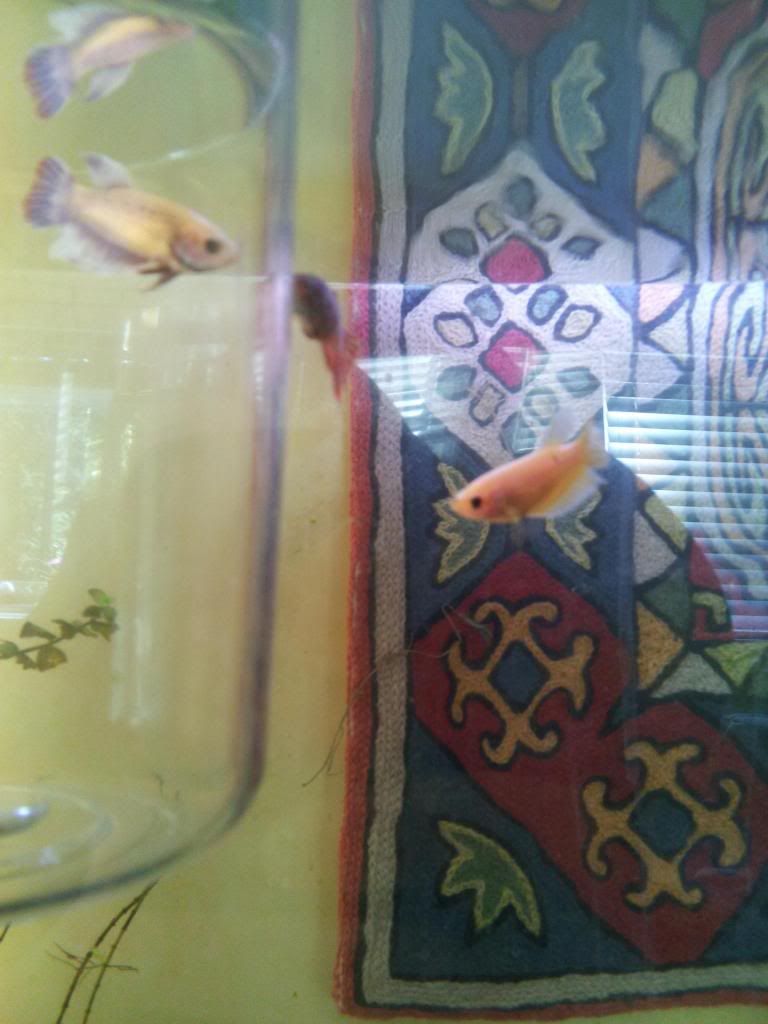 ^Panda, Moomin and Riceball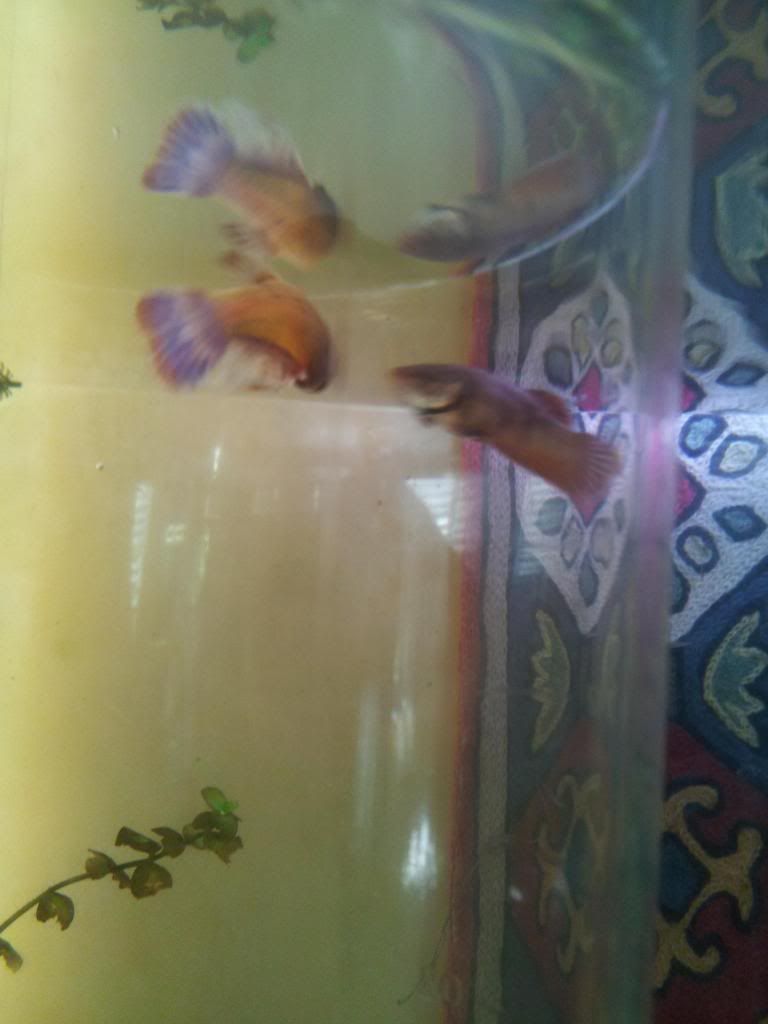 ^Moomin and Riceball
---
✿ Mushi
ムシ
and Hotaru
ホタル
Fancy Goldfish in 55 gallon planted tank
✿ Pumkin the Platy and Neon Tetras, Rescues, 7 gallon planted tank
✿R.I.P✿
Valentine, Moonshine and Moonbeam the Bettas
they are amazing D: I wish I could help you but I'm afraid I'm too far, it's a shame because I cannot find any females over here