They are gorgeous! Wish I could afford one right now :(
---
10 HM, 3 HMPK, 5 HMPK fry
8 German Blue Ram, 5 Green Dragon BNP, 4 Albino BNP, 4 Calico BNP, 6 Red BNP, 5 Kuhli Loaches, 2 ADF, 7 Peppered Cories, & 6 Tiger Endlers + Fry
12 full time tanks, 4 NPT, 6 QT/Breeders
Member IBC
Is the "Full moon" female a double tail? STUNNING fish!
Thanks for the compliments.
Yes, a full moon betta is a halfmoon doubletail.
They are gorgeous.... But there's no room at the "inn"! Plus, they really need to go to a breeder....
So tempted.... I'd love to start a sorority with this girl. Did I mention there's no room at the inn?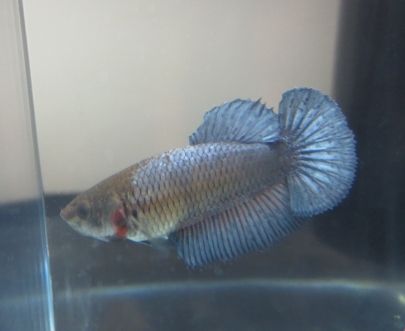 Thanks LBF. I have a few sorority tanks. My daughter has adopted most of my culls.