I'm finally caught up to where I should be, so I'm tentatively opening commissions again.
I would like to announce that I do offer MINI fish plushes! I don't think I remembered to get photos of the size difference before I shipped any of them out, but they're just a few inches smaller than the fullsize bettas. Those are $10, they don't take nearly as long to make.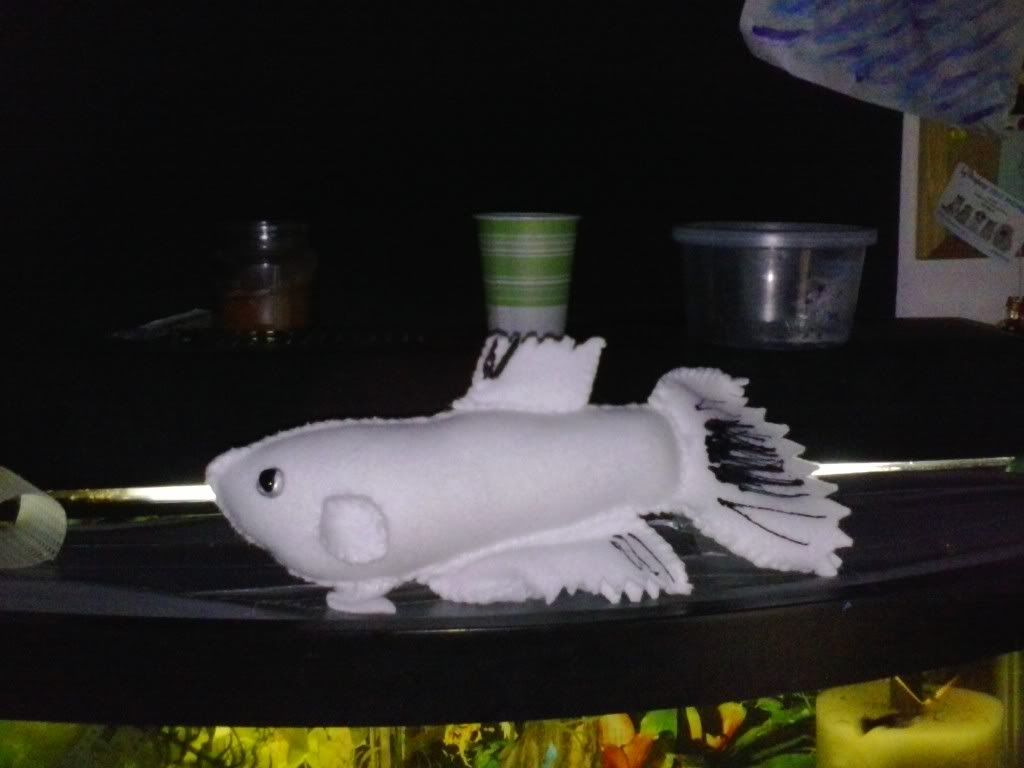 I will have a weekly limit of 3 plushes though, just to keep from getting buried and unmotivated. If I finish them in a reasonable amount of time, I will take on one or two more for that week. Also, I cannot accept trades in fleece at this time, I have way too much fleece, and I'm running out of room to store it.
I do offer feeding rings from perler beads. Our giant is a big fan, and it seems to help them target the food, I'm planning to try one on our "dragon eyed" boy to see if it helps him find his food better. Those are 75 cents (plus shipping)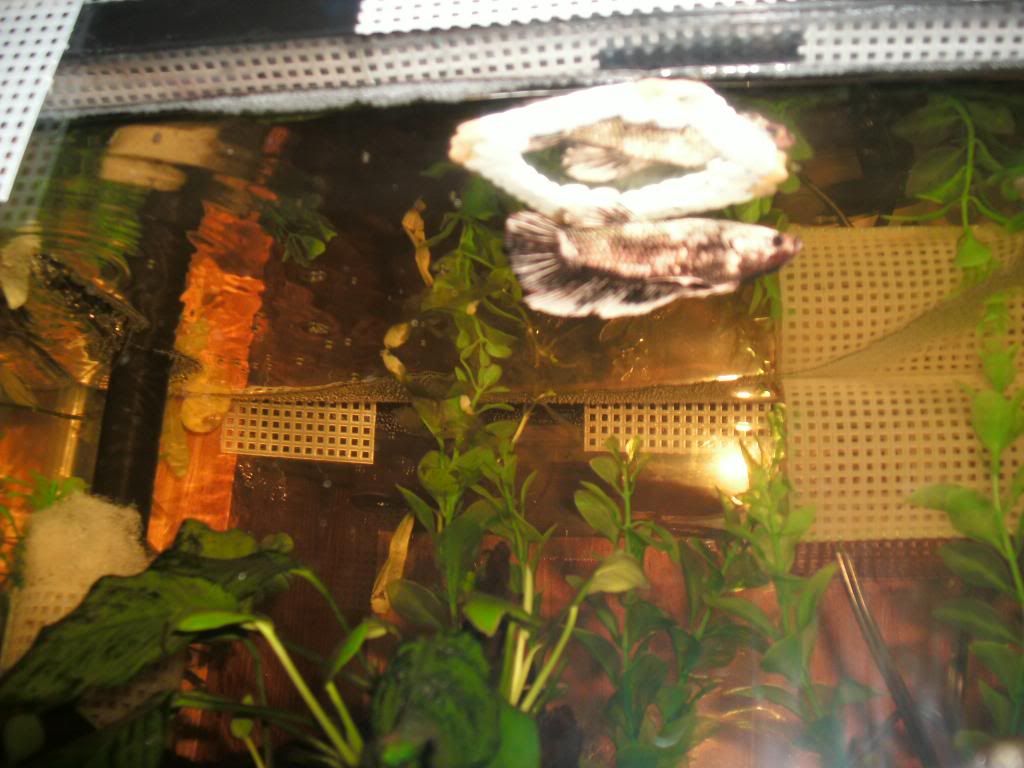 HOUSES
Once my supplies come in, I will be offering "Patchwork Cottages" for sale. Most likely they will be premades. I may have a few custom slots. There's a lean to style
the original cottage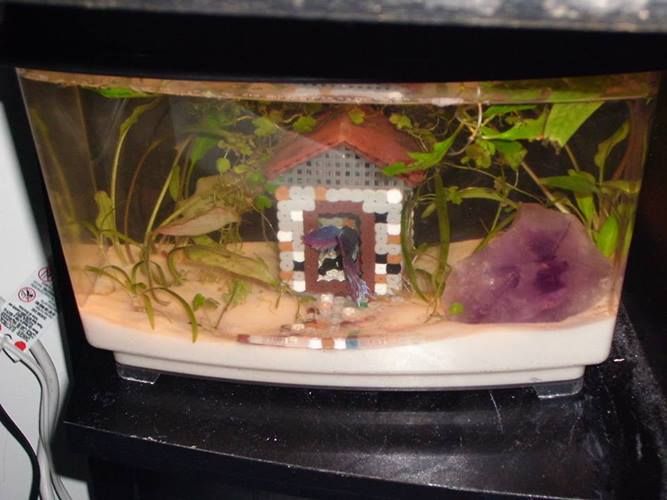 perler beads are aquarium safe!
---
Last edited by Skyewillow; 07-29-2013 at

07:54 PM

.
I have some surplus fleece if anyone would like some at the cost of shipping. I need to thin out the herd so to speak and make room in our closet again.

PM me if you're interested.
Member
Join Date: Feb 2013
Location: Alberta, Canada
Posts: 542
Skyewillow all your crafts are so adorable and amazing!
(I just keep updating this today!)
Items I currently offer:
custom plushes ($15 for non-fish, $20 for non bettas, $25 for bettas)
Mini fish plushes ($10)
craft mesh hammocks (price negotiable, can do giant size!)
perler bead feeding rings (75 cents) (AQ SAFE)
perler bead Cottage ($10 for regular sized fish, if you need giant sized, we'll work that out)
perler bead lean-to ($6 regular- can also do giant sizes)

Even on the giant-sized aquarium items, I'm going to do my best to not charge an arm and a leg. I'd rather offer betta safe items than turn a profit, but I do have to pay for my materials (and silicone is annoyingly pricey, but more durable than hot glue). I want your fish to be happy, comfortable, AND safe!

Discounts on multiples of a product
shipping fees will be calculated depending on your location. I am willing to ship anywhere if you are willing to pay it. You will pay only what it costs to mail your item(s) to you, and we do our best to find the most affordable rate possible!
I keep meaning to post a pic of the plushie you did of Sapphire but keep forgetting. :( I LOVE it and it is perfect. :) I will need to order a couple of those lean tos for my male splendens. They will like them better than the rainbow caves from Walmart I believe. LOL
---
Wild Betta Breeder
I've got a plush to whip up tonight and a "floating log" or two, but if you want them, give me a holler on colors and size and I'll get those whipped up for ya!