Tank Covers available
---
I posted with a typo in the header so it appears I am looking for them but I have some to sell.
I have Tetra 5.5 gallons which has an outside dimension of 16 x 8. I have several two part lids with a stick on hook handle that are made from a thick frosted plexiglass. They are very sturdy. Despite being frosted they let plenty of light in. They will be fine for a regular tank but may not work for an NPT. Some are just a smidgen off in fitting the lip vertically as they curled inward just a little. It does not detract from appearance or function of keeping your fish from jumping out. I have bought double strength glass as I intend to eventually go to all NPT tanks. I'd sell them for $3.00 each plus shipping. I have about 12 of them. If you have the right size tank and are tired of Saran Wrap or have nothing this is a good budget cover that will keep your fish in and prevent evaporation.
Here are pics of one the lids in use: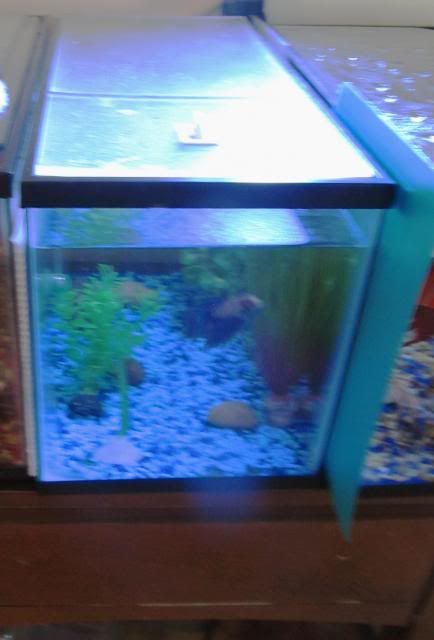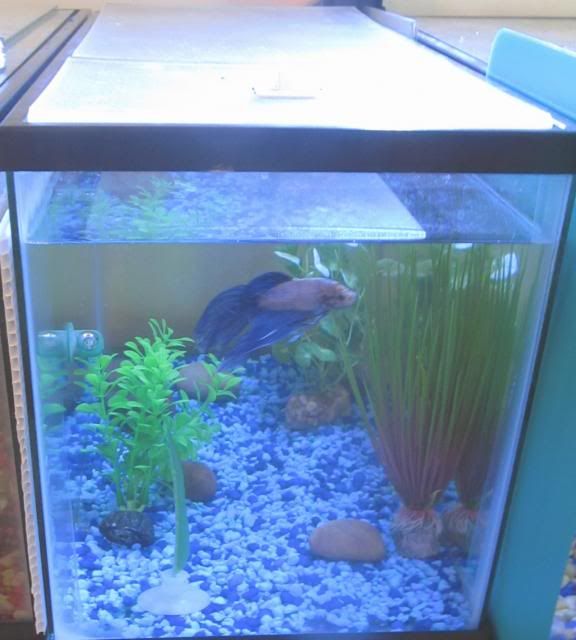 __________________
Nano- VT SIP, Elphonso SIP, Penelope- CT, John Clyde ?, Curly el Gallo- CT, Ollie-,Gossamer HM, Zeus DT, Perseus- Lg VT,Galileo HM,Fiero. Zephyr, Zippy PK, Espero CT, Jasper-Rembrant ?, Monet DT, Zephyr HM, Cupie yellow VT baby, Zippy (zoo) PK baby, Sorority in
---
How much would shipping come to if shipped to 37311? Those are really cool and I have a tank that could easily use one.

Thanks!!
---
Wild Betta Breeder
2 would be great for me. :)
---
Wild Betta Breeder
I will stop off at the post office and let you know.
---
Just thought I would check in and see if you still have these lids. If so, I am still interested in at least 2 of them.
---
Wild Betta Breeder