Black Dragon HMPK Pair
---
Hey guys. I have this black dragon pair for sale... I'm asking 30.00 plus shipping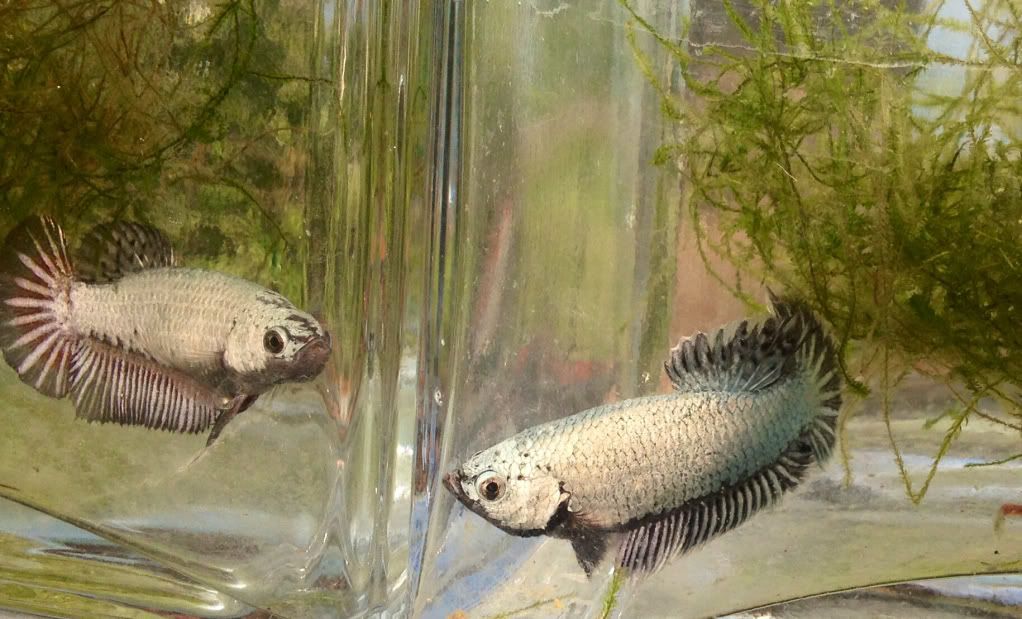 This picture actually shows the males form
---
Those are nice fish and a good deal.
---
100Gal Cichlid tank, 80 Gal planted Community, 20Gal planted Betta, 7gal planted Betta, 20gal goldfish grow out. Yeah I like fish.
They are absolutely stunning Mo
*mouth drops wide open* Gasssssp
---
You can call me Blu for short!
I am so tempted. I already told another member I would adopt her fish, sorry. I wish I had more room or money. But they are gorgeous fish.
So $37 total? Where are you located?
I may be interested, can you take cash? It'll take a couple days to get to you but I have exactly 37 bucks in my pocket.
If you can't take cash I can try to use someone elses card. Just need to make a call.

also, how old are they/have you tried spawning them before?

ETA: saw your other thread for the Copper Red HM girl, I can't afford to pay more for her but if you just need her gone I would love to give her a home if you can fit her in the box with these two.
---
Last edited by bambijarvis; 10-05-2013 at

12:02 PM

.
Hi. I'll accept cash but I can't give you the female because I'm not sure if I can fit three in a box plus it'll cost more for shipping.. And if you send me cash it will cost for for shipping but ill deal with that so don't worry about it
---